Sparkling Dau Go Grotto, Halong Bay should be great promising stop for travelers to discover a real magnificent world of stalactites and stalagmites as the result of long karst process. All various sizes and shapes seem like lively statues, reliefs reflecting nature and people in Halong Bay. These masterpieces of Mother Nature will certainly be very impressive to visitors coming to Halong Bay, Vietnam just once.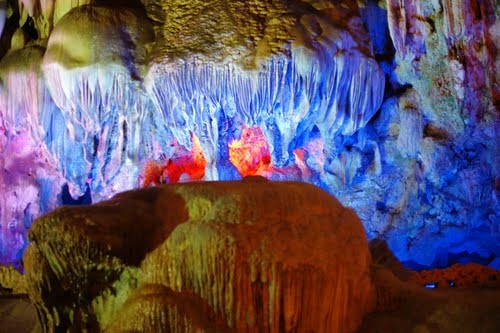 Several versions of historical stories were told by local residents, in which one of them linked to the historic battle against Mongolian invaders under Tran dynasty in 13th century. Dau Go Cave was said to hide wooden stakes before they were driven into Bach Dang River, resulting in glorious victory of a very famous sea battle. By creating a trap to destroy the enemy's ships, the cave then is widely called "Dau Go", that means "wooden stakes". While Thien Cung possesses a modern, monumental beauty, Grotto is unique by its own way for a majestic and serene one.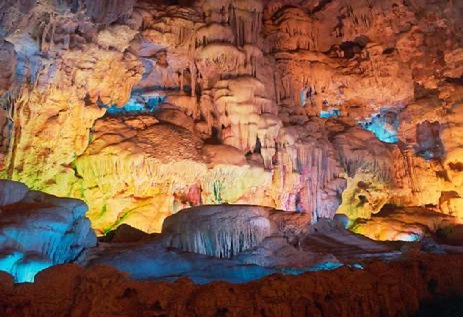 Seen from afar, the entrance to the grotto appears to be blue with a special jellyfish shape. The outer chamber is full of colorful stalactites: elephant herds, bewildered giraffes, sleeping lions…We would immerse ourselves in sparkling natural light in the vault-shaped chamber inside then feeling it like an indeed impressive castle. Suddenly, we turn our head upwards facing the vaporous light, an ancient wall and a scuffle petrified fighting elephants, hustling people, horses and swords – such an amazing experience! Let's come and enjoy the very astonishing ethereal beauty of the Creation.
The Indochina Voyages team.