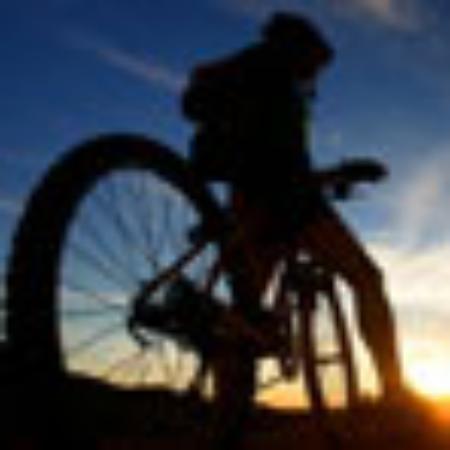 Fendy
Australia
Great Services and Nice people
Me and my friend took a one day cruise at Halong Bay.
Ms. Huyen and Ms.Thao which were our travel consultant during our visit to Hanoi, were very nice and very accommodating.
They helped us to arrange the trip neatly. The trip was including a return pickup service from our stay in Hanoi to Halong Bay. The driver arrived on time as scheduled and the bus were clean and comfortable.
The cruise itself was very great, very clean and bright. lucky for us during that time there just the 4 of us on board. so we can enjoy the board privately just like our own lol… they also served us a full course from appetizer to dessert which were delicious and the ingredients were very fresh.
So far, it was a great experience for us with Indochina Voyages. They are very prompt in response, accommodating, friendly and nice. We wouldn't enjoy our trip to Halong Bay without the help from them.
Would love to recommend them to all of the people who are planning to go to Hanoi 🙂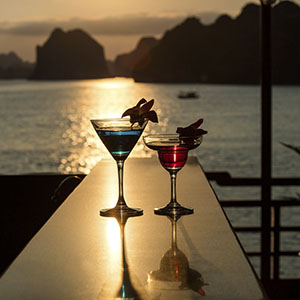 Rachel Down
United States
Wonderful cruise on the Dragon Legend
Hi Huyen,
I just wanted to thank you for the wonderful cruise on the Dragon Legend with my family. It surpassed all expectations and your organisation and attention to detail was amazing.
How can we review your brilliant service on trip advisor?
We have already recommended your company to friends and will never forget the fabulous experience.
Kind Regards
Rachel Down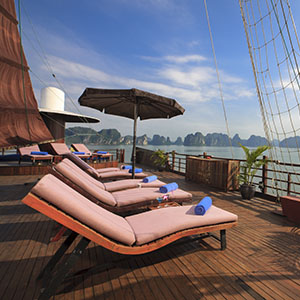 Ana M Bennett
United States
Excellent cruise ship on Halong Bay
We found Indochina Tours on line, and couldn't have been happier. We only had time for nine days and eight nights in Vietnam and it made sense to use a tour company. We opted for the 'Tonkin Elegance Tour', which gave us four nights in Hanoi, one in Sapa and one on the 24-hour cruise at Halong Bay, plus two nights on an overnight train, which was an enjoyable adventure. Our contact, Ms Huyen Nguyen, was excellent. She answered all our questions very quickly, in a very friendly manner, and in faultless English. She offered us a choice of a three-star tour at $710 per person and 4-star at $875. We chose the latter, and this gave us two nights in Hanoi at each end of the trip in the superb La Siesta hotel in heart of the old district. A small supplement also got us onto the excellent (and apparently best) cruise ship on Halong Bay, the Dragon Legend.
The tour was well thought-out and superbly managed. Guides and drivers showed up exactly as scheduled. We had a private car or minibus for all transfers, and a guide to ourselves, which meant we could have interesting and detailed conversations with them. The two overnight train trips from Hanoi to Lao Cai (the train station nearest to Sapa) were rattly but clean, and we enjoyed them. On our last full day we added an optional trip to Ninh Binh province, which made an interesting contrast to eh Vietnames highlands. Our Indochina Voyages contact, Huyen, was very clear about charges and conditions, what was included and what would be extra, and we were extremely happy with the service we received. If we are lucky enough to be able to visit Vietnam again, we won't hesitate to contact the company.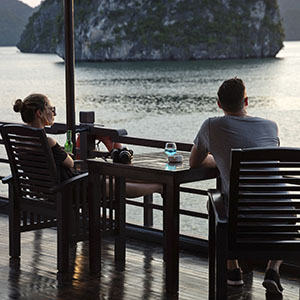 Jaminnlexky
United States
The 2 day 1 night Ha Long Bay cruise on the Red Dragon was marvelous
Dear Mr. Lee,
The 2 day 1 night ha long bay cruise on the Red Dragon was marvelous.
Great food, drinks, and the scenery was spectacular. Tuan, the first mate, along with the rest of the crew were excellent. Spent the night on the water in a small secluded cove where we were able to swim and relax before dinner
Kind Regards,
Jaminnlexky.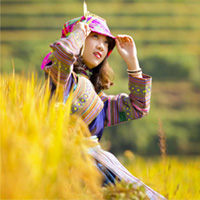 Paul Woods
United States
Great tour of Vietnam and Cambodia
Dear Mr. Lee,
I am writing to you on a matter I should have contacted you sooner on. My wife and I are organizing our second trip to Vietnam and are using your company again to help us with this. I wanted to let you know how happy we have been with Linh's help both on this occasion and in particular for our visit last October. She is very efficient and knowledgeable and we would always recommend her to colleagues if they want to do a similar trip.
Also, we thought your drivers are very kind people who did not take advantage of us. Ancsa can't stop talking about them.
Kind Regards,
Paul and Ancsa.