Halong Bay, the World Natural Heritage Site, was blessed with calm and clear sea water. This amazing Bay is also famous for many floating fishing villages which is a cultural heritage and tourist attraction. You can explore the community and chat with the people who live here as you take to a small rowing boat helmed by a local person. Indochina tours Vietnam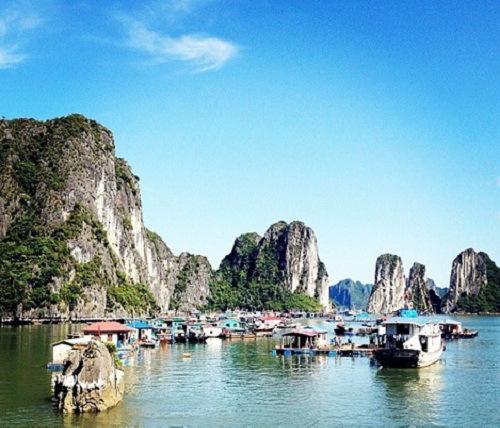 You should travel to enjoy life in some villages such as: Vong Vieng Village, Cua Van Village, Ba Hang Village or Cap De Village in Hung Thang Commune. People have been living in these houses for hundred of year with fishing as the main income activity. They are the original inhabitants of Halong Bay who have lived on the sea for several generations. They were created a diverse culture of fishing and living. In the peaceful atmosphere of fishing village, tourists will be welcomed with fresh seafood and folksong performance (in Vietnamese: "hat gheo" or "hat cheo duong"). It is also interesting to see the rambunctious children going to school with their bustling calling and their flopping rowing liven up the atmosphere of the quite bay. Halong bay cruise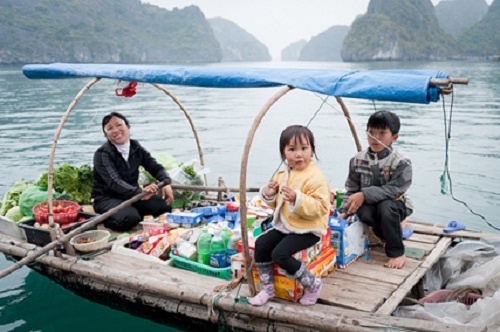 Due to the fact that these tight-knit and well-established communities live in such a fragile ecosystem, their lives are very vulnerable to the slightest changes. These shifts can center on economic changes, such as a loss of tourism income or changes in the demand for their products, or even geological changes, like sea-level rises. Cultural centers, such as the one in Cua Van, are helpful for addressing potential changes to the villages. Other centers like this would be helpful as a venue for meetings on changing techniques to better protect the environment and prevent degradation of the bay. The impact of the lack of education systems and access to vital information also constrains these efforts, and the competative nature of the fisherman may also put pressure on cooperation. Community engagement, involving both men and women, is essential to enforcing different protocols that various clubs and groups create to meet the needs of the community.
In addition, the fishing village festival is held once a year during the Halong Tourism Week. In the festival, tourists can take part in a variety of activities will be held such as folk song singing contest, food processing competition, swimming competition, boat handling completion. It is all peaceful and charming.
The floating village is a true water world and villagers have a unique lifestyle.
Travel lovers.