Halong is a heaven of seafood, which is one of the main factor attracting a great amount of tourists here. One of the special foods that anyone once coming here looks for is Geoduck. Almost all people may be familiar with seafood such as crab, oyster or ark clam, .etc. However, Geoduck is still unknown to most of tourists. It will be incomplete trip to Halong if people bypass this food, which come from Van Don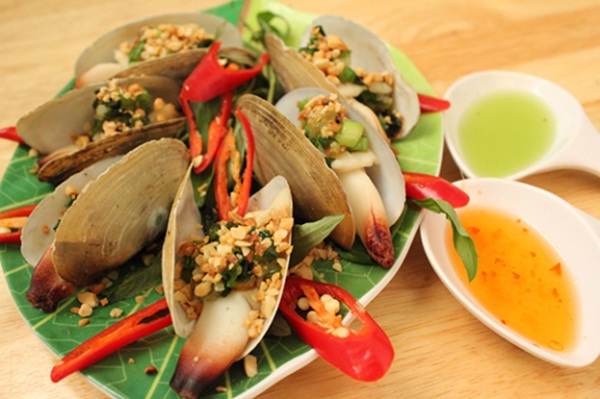 As a popular special food of Van Don, Geoduck is a kind of molluscous living in sea water; it is also a rare seafood with high nitration value. This food now is available in fresh sea food restaurants in Quang Ninh and some other big cities. Travel indochina tours
Geoduck can be cooked in various ways which create a colorful image of this food. People can enjoy Geoduck with in numerous ways. It all sounds good when taste this as a steamed or grilled food, gruel or soup, .etc. However, the majority of tourists seem to like tasting grilled and steamed Geoduck.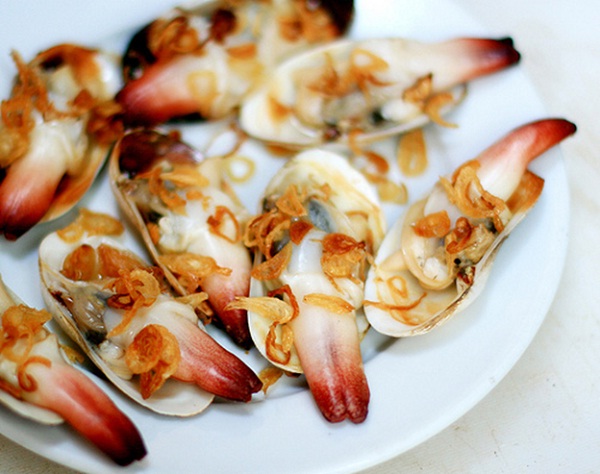 To create a tasty steamed Geoduck, people have to select Geoducks in a relative size. Normally, Geoducks are soaked for about 2 to 3 minutes in water at 80-90 degree of Census. After that, their covers are also cleaned. Tourists can immediately feel fresh and sweet of Geoduck at the very first piece of this food. Special taste of Geoduck is created by several spices that are put into Geoduck during the process of cooking this. Halong bay tours in Vietnam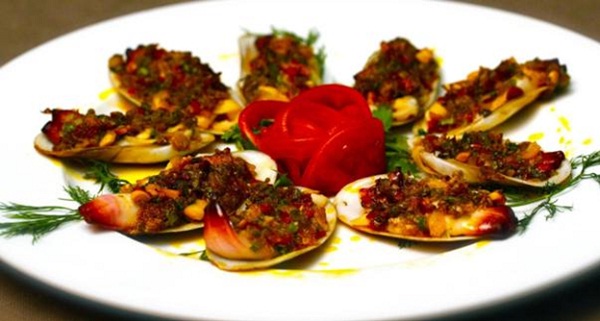 Dried onion and garlic after being chopped are all fried until fragrant. And then, people mixed these with minced scallion for a special smell. Finally, fish sauce, pepper and glutamate, which form harmonious flavor of the food are added with all heart of the cook. After 12 to 15 minutes of steaming, Geoducks are decorated colorful vegetables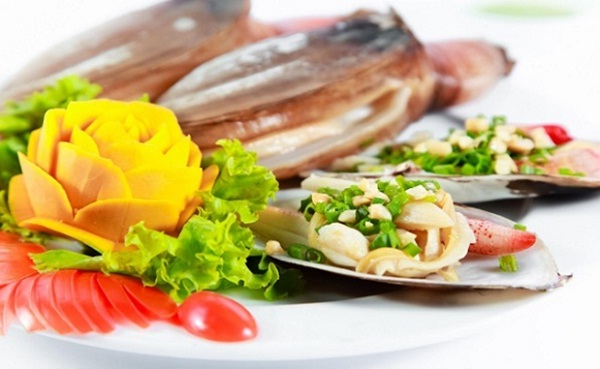 Steamed Geoduck as well as any other food from Geoduck gives special crispy and sweet taste, which is also delicate and fresh. It can be said that this is one of the rarest foods that bring about wonderful flavor as well as highly nutrition value
Geoduck with its special value now becomes one a popular food that attracts anybody. It can be said that Halong is so fortunate when being offered this splendid food. If tourists choose Halong to be a wonderful tourists attraction, do not hesitate to enjoy a dish of Geoduck.
I Love Vietnam.
Read more: