Bhaya is more than just a cruise, it is an experience. Bhaya Cruises, combining traditional oriental style with contemporary luxury facilities, excellent service and world class cuisine, provides guests with an unparalleled Halong Bay cruise experience.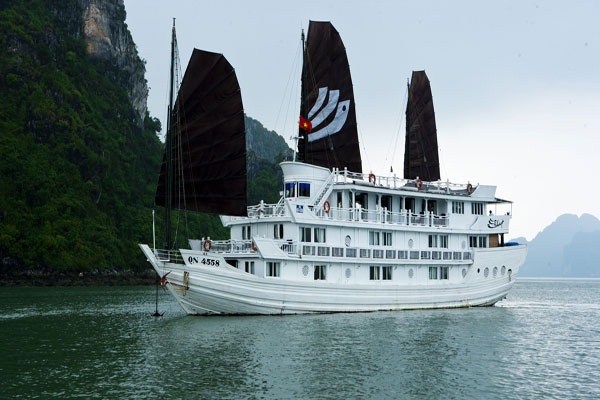 Built in oriental style with contemporary luxury, Bhaya Cruises established new standards of luxury cruising in Vietnam when Bhaya Classic in summer 2007. The fleet consists of 04 Bhaya Classic junks. Recently, Bhaya Classic, with total 75 Cabins and Suites, offer tours of Halong Bay in junk boats which boast ultimate comfort and luxury. Bhaya Classic cruise proudly presents the premium cruise operator in Halong Bay which guarantees greater availability for your cruises.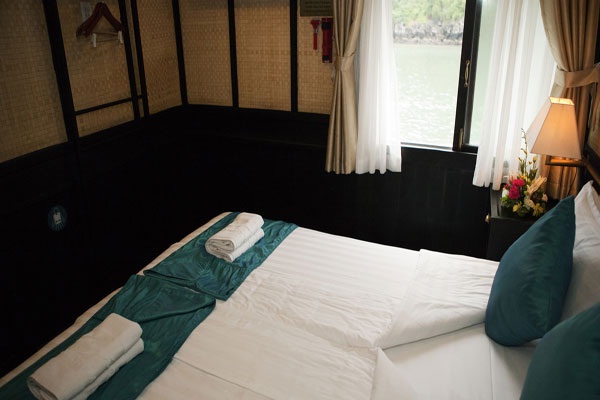 All the deluxe cabins and Suites are well appointed, with traditional Vietnamese hardwood creating luxuriant warmth. Light materials and large windows ensure that each cabin is bright and airy. Hand-crafted hardwood furniture, gold and white fittings, and delicate upholstery further enhance the warmth and light in each cabin. Deluxe room includes 2 twin beds (Convertible into Double Bed) at 12.5 square meters with luxurious pillows and cotton border blanket.  Royal Suite is premier room at 16.5 square meters, located on in front of cruise.
The Bhaya Classic's restaurant offers freshly-caught delicious seafood and other specialties to celebrate the fullest enjoyment of your sail-away. All meals are provided on board, and consist of Vietnamese and international cuisines. Special diet meals, like vegetarian food, are available upon request. Wine and cocktails are available at the bar. Travel Indochina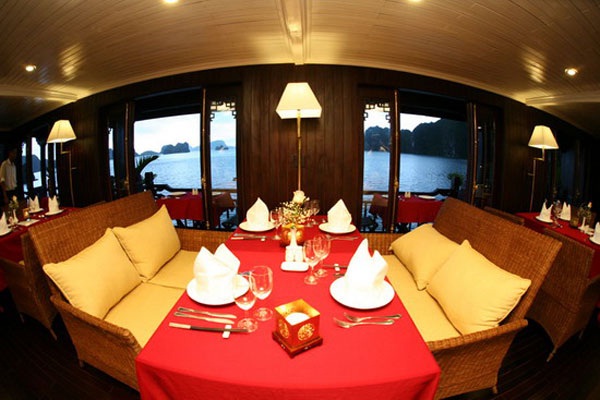 Each of cruises has 04 decks at 360 square meters. Main deck includes reception, lobby area, 18 deluxe cabins and staff's cabins. On the upper deck has 02 royal suites cabins and massage and spa area. Bar, restaurant and kitchen are located on terrace deck. Sundeck is highest deck on Bhaya Classic cruise. Here is sunbathing and relaxing area with a panoramic view of Halong Bay.
Located on the upper deck aft, the Beauty Spa and Massage sets new standards in spa design through its unique combination of natural tones, water elements, and traditional Vietnamese style.
Swimming, snorkeling and kayaking in the crystal clear turquoise waters of Halong Bay are favored activities for the energetic. While morning Tai Chi o­n the sundeck offers a more meditative and uplifting start for the more contemplative. Adventure outings, tour excursions, cooking demonstrations and theme cruises are also available by prior arrangement.