Visiting Halong bay on cruise with a Halong bay cruise tour will not be completed if tourists do not explore Cho Da Islet (Stone Dog Islet) among 1969 islands in the amazing Ha Long Bay.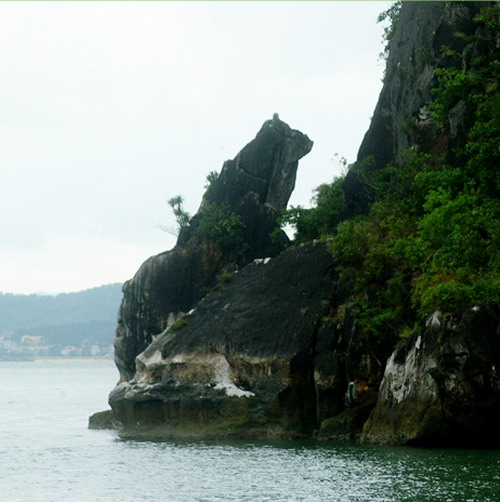 Cho Da Islet in Halong Bay's Islands. Halong Bay cruise aboard Thien Cung – Dau Go island – Ti Top islet, after leaving Thien Cung, Dau Go, take your boat about 10 phut.To go around the rocks, looking up slope at about 8 m, you will find that dominate a dog sitting backs to the sea. dog Rock symbol as a guard for the visitors voyage of peace always. And this symbol on the tourists have gone for millions of years Dog Rock about 8m high, like a guard dog stone giant. Dogs stone is a very familiar image of Vietnam. In all the temples of worship and folk on either side of the gate before the old houses have double the wait, the good news when a visitor and to prevent gatekeepers wicked and evil air infiltration.
Tags: Au Co Cruise, Paradise Cruise
 Source: internet.