Along with a Halong Bay tour, you should spend time on visiting Co To Island, which is located in Quang Ninh Province, too. Co To Island is one of must – see attractions of Vietnam.
Co To Island is an archipelago located in the Gulf of Tonkin, including a large Co To Island, a small Co islands, the island of Thanh Lam, Tran and countless islands and small island. In the northeast, Co To Island is the furthest inhabited island from the mainland. Its highest peak reaches a respectable 170 meters. There are numerous other hills, and a large lighthouse. The coastline is mostly cliffs and large rocks, but there is at least one sandy beach. Indochina travel Vietnam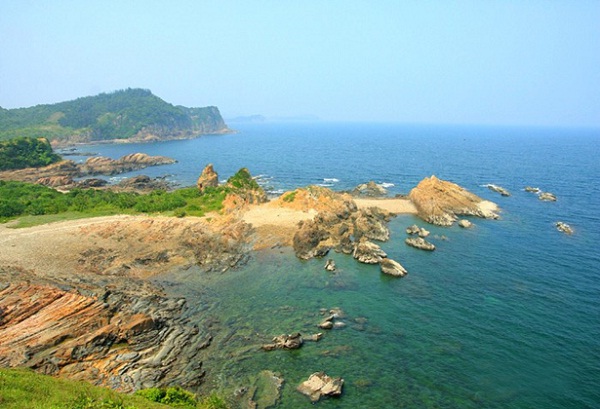 Co To Island is usually referred to as "Large Co To Island," which can be explained by its relatively large area. Despite the growth of Vietnam modern industry, the island still has deserted and aesthetic beaches, one of which is Trinh Sat Beach. This beautiful tropical beach has a wonderful shore with white sands and blue, crystal-like water. The sea at Co To seems to be so nice no matter when you look at it: day or night, sunrise or sunset, under the moonlight or in the morning mist. Whenever you walk on a Co To beach, you are about to experience many unforgettable emotions. There is even a romantic path which leads to the lighthouse, the highest peak of Co To Island.  Only 1kilometer long, this path goes within the pine tree forest full of fresh and aromatic wild flowers. When you reach that lighthouse, which is 70 meters above sea level, you can hear the breath of the ocean and fill your mind with the peaceful scenery of Co To. Sometime during harvest time, you can even smell the fragrance of oranges from the nearby Thanh Lam Island, which has turned a splendid orange-yellow color. Halong bay tours Vietnam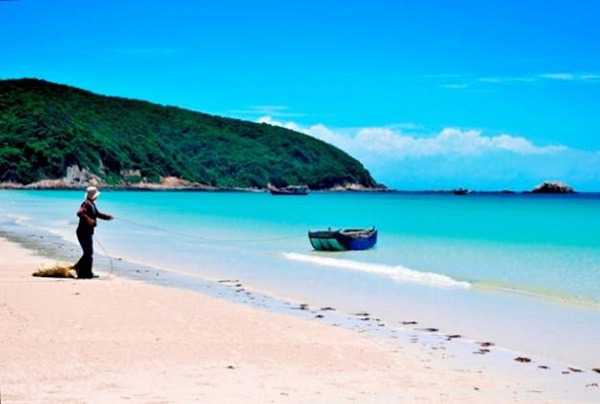 Tourists who have never been to Co To may hardly imagine how fascinatingly and charmingly beautiful it is. Visiting Co To, tourists would not only have a chance to become one with the nature in a relaxing and fresh environment of blue clean seawater, but also to visit primitive forests, the impressive lighthouse of Co To, Ho Chi Minh's Monument, Co To Pier, fishing village and natural reefs and islets.
Co To Lighthouse is the symbol of the island, which offers the most beautiful panorama of Ha Long Bay. From the lighthouse, tourists will have a great view of a breathtaking picture of the Northern Gulf with unique formation of small islets on emerald water of the bay, the pristine white color of beaches, the lush green color of forests, and yellow rice-fields from a far.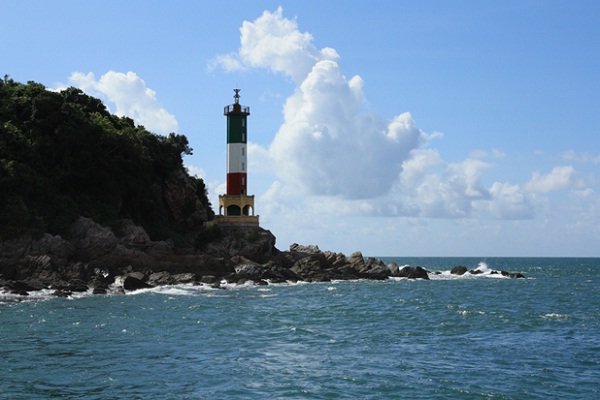 In Co To, you might feel free to immerse into the clean water while watching flocks of seagull flying above or wandering around the beach to look for their foods. With many options of beaches in Co To, you should never worry about finding a good spot for a relaxing afternoon lying on the beach.
Co To Island in Quang Ninh Province is probably the most beautiful and romantic beach of Vietnam with transparent blue sea, white smooth sand, golden sunshine, and green mountains and forest. Spending time on visiting Co To after a Halong Bay tour, you will have more interesting and memorable experiences in your holiday.
I Lovers Vietnam.
Read more: