On the journey to discover the wonderlands of Sapa, besides being enchanted by its fresh atmosphere, cool climate, breathtaking landscape, range after range of great mountains, you should not forget to delight your trip with a lot of Sapa's food specialties. One of them must be thang co. Enjoy thang co with: Indochina travel
Thang co – challenging dish for even the adventurous foodies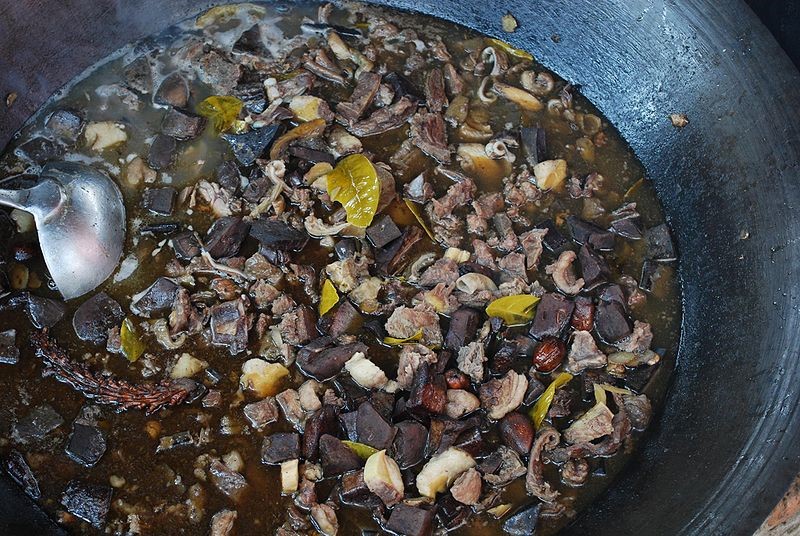 Thang Co, which is the one-hundred-year-old traditional signature cuisine of Hmong ethnic people, is one of the most special dishes in Sapa in the Northern mountainous region of Vietnam. With Hmong people, Thang co is not only a delicious dish to eat but also represents for their ingenuity and inside beauty. Thang co is not only served on special occasions and festivals but also widely sold in almost the villages and markets in Sapa, especially at the fair on the weekend. This dish has been introduced to other ethnic groups like Kinh, Dzao, Tay, etc. and can easily be found everywhere in Sapa but Bac Ha, Muong Khuong is said to serve the most delicious thang co.
As its Chinese-derived name suggests, Thang co is a kind of bone soup. Here, it is horse's bone. Besides horse's bone and horsemeat the traditional main ingredient of the dish or sometimes pork, beef, buffalo meat, horse's viscera and many internal organs parts such as: heart, liver, blood, are also added.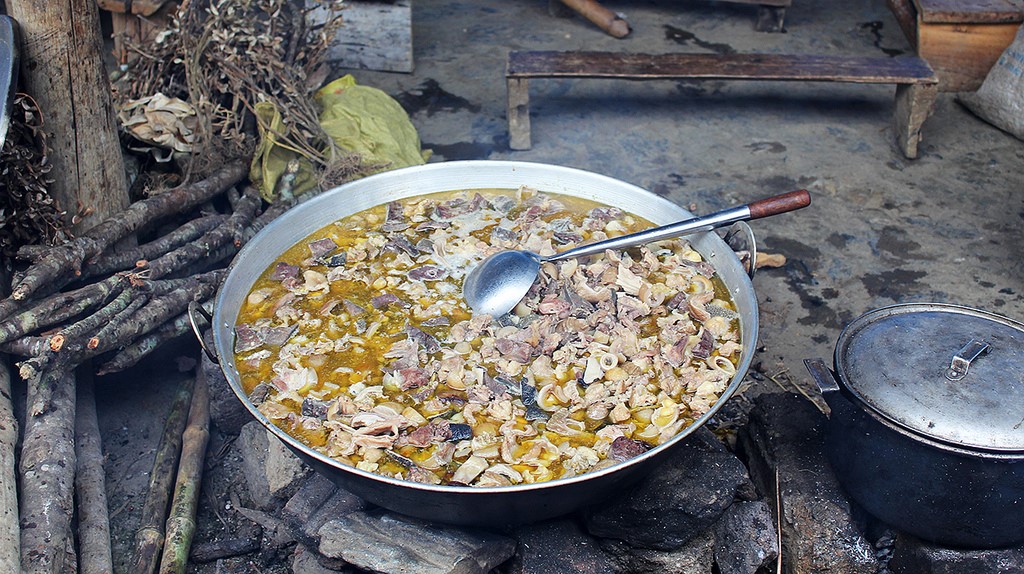 The technique to make this dish is not really difficult and complicated but requires time and the cook's skills. All the cook has to do is to place a large pan on the charcoal stove, stir fry all the ingredients, which are carefully washed, chopped into small pieces and well tossed with seasonings in advance with oil or fat and finally stew them with 12 kinds of secret spices from ginger, citronella, lime leaves, cardamon, anise to cinnamon twig for a couple of hours. It is these various seasonings that help to neutralize the extremely pungent taste of the ingredients. Water is also added within stewing time. Halong Dragon Pearl cruise
How to enjoy thang co like a local?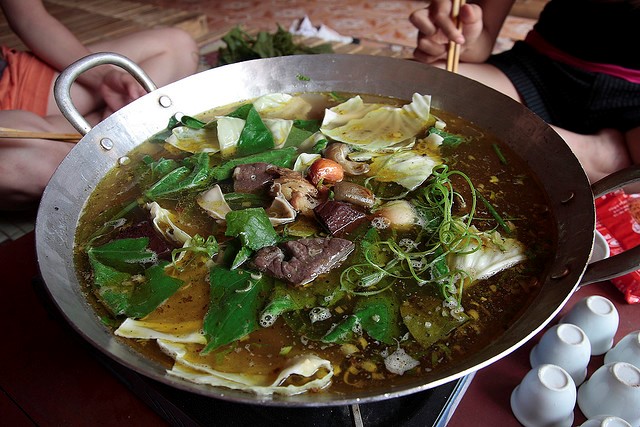 It might be really frightening to hear about the ingredients but that panic-stricken feeling will gradually disappear once you sample this dish. When the pan is still on the stove, it is scooped out into 10 or 12 bowls. The flavor of this bone soup is lightened up when it is served with a lot of fresh vegetables such as lemongrass, chayote, cabbage, chili leaf and a special red hot pepper called as Muong Khuong, which has a spice and a bitter zing.
Besides side dishes of vegetables and special sauce for everyone, com nam (rice balls), grilled corn cake or men men (ground maize) for women, warm, fragrant Bac Ha corn liquor is usually recommended for men. When food and drinks blend together will create a sense of comfort and relaxation.
What can be better than gathering with your friends and locals around a pan of thang co and enjoy it with some corn wine in Sapa's freezing temperature?
Best place to go for thang co in Sapa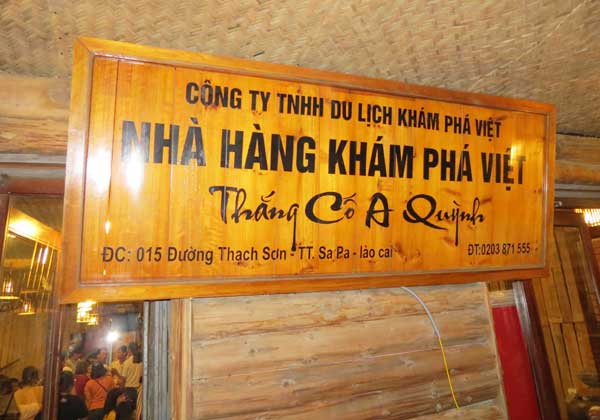 Today, Thang co is not only enjoyed by all Sapanese, but also specially cooked for tourists. The most famous restaurant in town serving this dish is A Quynh restaurant. It is the old fashion cooking method and the use of many strange spices, typical for the Vietnamese highland's cuisine that give thang co here unique taste that no one could forget once tasting. In this rendezvous of thang co lovers, you can also order other mountainous specialties such as Com Lam (bamboo sticky rice), bacon, soup, salad salmon, fried chicken and pigs, Sapa vegetables specialties. Moreover, at weekends, A Quynh also attracts young tribal boys and girls to visit to happily perform the traditional dances and songs.
Thang Co A Quynh Restaurant
Address: No 15 Thach Son Street, Sapa district
Opening time: 7.00 AM – 10 PM
See more:
Asia Travel Lover