Every day, Emeraude Cruise journeys through one of the world's most dazzling natural wonders and into the sepia realm of a dream. Named for a cruising vessel that plied these waters between 1906 and 1937, Emeraude Cruise aspires to the magnificence of the bay itself.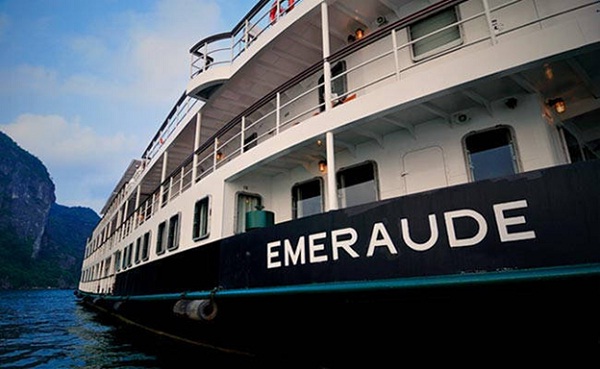 Stepping aboard the Emeraude is like stepping back in time. You will be greeted by gleaming hardwood decks, polished fittings, and an air of French sophistication. You may choose to spend your cruise lounging deck side on one of the plentiful rattan chairs, you may choose to stroll around the extensive four decks, lounge and bar areas. There are two bars for eighty passengers, so you may also be tempted in a tipple or two as you laze on a deck chair and watch these mystical islands pass by. Best cruise Halong bay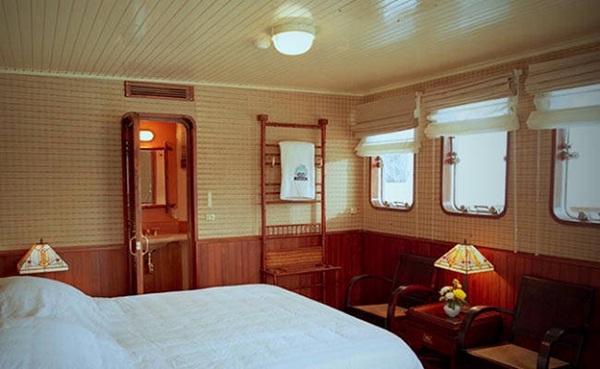 Air-conditioned cabins, en suite bathrooms, award-winning cuisine and an air of decadence all set the stage for a "Poirot" Agatha Christie style voyage through these misty Islands. Join previous high profile guests who have chosen to cruise on the Emeraude including US Senator John McCain, who cruised with the Emeraude on separate visits in 2009 and 2012.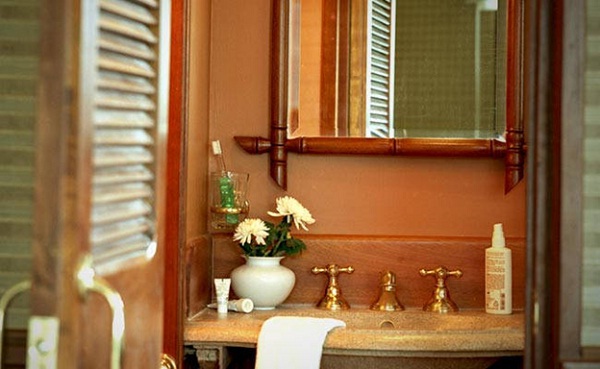 Emeraude is a 55m length steamer boat features 3 decks, 38 full view cabins & 1 suite, a 80-seat restaurant, 2 bars, shops, massage rooms, swimming platform, entertainment completion.
Each bespoke cabin exudes warmth and character with high standards of workmanship, distinguished style and impeccable service. Two way air-conditioning, private shower and uniquely furnished in French colonial style. With its polished wooden floors and brass fixtures and fittings the Emeraude's rooms offer timeless elegance. Travel Indochina
Emeraude's restaurant offers delicious, freshly caught local seafood and other speciality. While enjoying breathtaking views of the bay, passengers can enjoy the simple and honest flavors of traditional fare.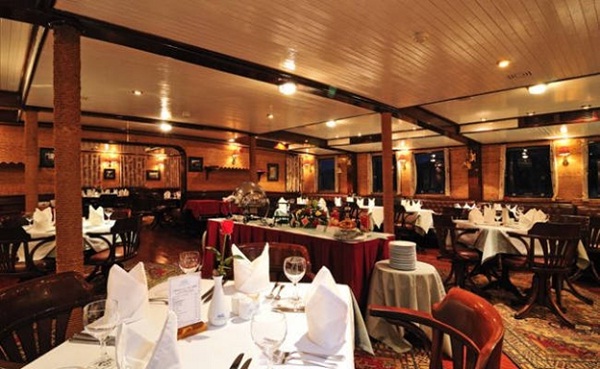 From the sun deck, passengers can enjoy a soothing foot massage while sipping a refreshing cocktail and gazing at the rock formations reflected in the crystal clear water of the bay. Emeraude's huge paddle wheel opens to reveal a swimming deck offering passengers the opportunity to swim in the calm waters of the bay surrounded by the majestic scenery. At dawn, that most magical time as the sun rises, the soft and graceful movements of a Tai Chi class on the deck compliment the atmospheric silence of the bay.
Cruise lovers.