Summer is approaching, there is nothing better than when sleeping tents on the beach, soak up the sound waves slapping and photographed with friends check-in. Sleeping places attendance beachside tent pole hot that you should definitely try it this summer. Travel Indochina Vietnam
Coto Eco Lodge
What's cooler than being asleep in the cabin before dawn waking up right on the beach, this would be an unforgettable experience and Coto Eco Lodge will be the ideal place for you to experience it.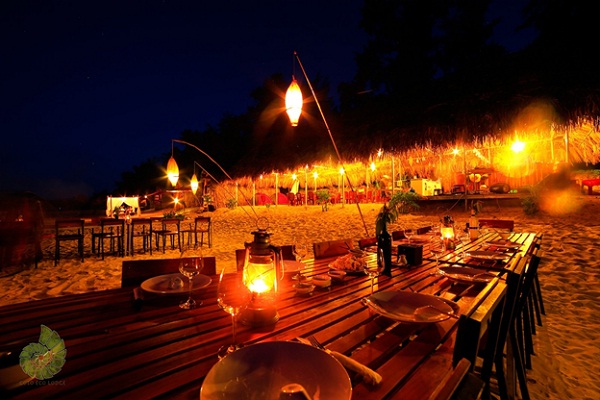 From the center of town about 6 km Coto, was hit with tourists as 18 bungalows overlooking the blue beach. With its unique design and made of materials should be environmentally friendly wooden houses also called "tent duck". Room rates per night here is around 500,000 dong for two. In particular, a duck bungalows and beach huts Hong Van 150m, starting from 16/4 to welcome guests, Eco Garden will host the 2nd choice for guests not booked the beachfront bungalows.
Coco Beach Camp, Lagi
160km from Saigon, Coco Beach Camp is located in Cam Binh, the campsite is situated on the beautiful pristine beaches of Lagi. It is suitable for people to relax, overnight camping, experience the feeling of the sea waves sleeping tent, waking up early in the morning dawn at sea. Here you will get to experience sleeping in the cabin next to the coast, just lift up the tent entrance can enjoy the sea breezes blow in and every morning you will be awakened by the sound of birds chirping his residence in the groves is luxuriant positive. Halong bay cruise Vietnam
If you do not like sleeping in the tent, you can choose the Beach Huts – a form of residence has been on many countries in the world, but in Vietnam, Coco Beach is the first to test you. Leaving the blazing sun outside the beach, with Beach Huts spoiled you feel cool space, closeness to nature in the eyes smoking cabin with floating colors like blue, red, purple, yellow… maybe alternative media with fancy paint stripes.
Son My Beach
Located 140km from HCMC to go towards the coastal road of Ba Ria Ho Tram through the casino is about 20 km you will come to Son My Beach Commune, Ham Tan District, Binh Thuan Province.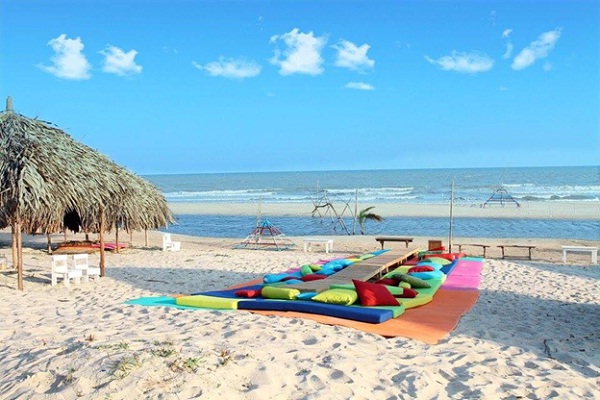 With an area of ​​hundreds of hectares of dunes, lakes and trees of pristine coastline, visitors will be spoiled experience the games on the beach, or venturing along campfire terrain vehicle across rugged dunes Son My Beach.
These are experiences that you will never be tried, if only to the beach with the hotel or other luxury resorts.
Travel lovers.
Read more: