Being the capital of Vietnam, Hanoi brings a very special beauty which you cannot find out in the other cities in this country. Hanoi offers French-colonial architecture, a rich food culture and a long history. However, that is not all about Hanoi, which attracts thousands of foreign tourists traveling here every year. Inside a modern and dynamic city, there appears an antique quarter, the Hanoi Old Quarter, which represents eternal soul of the city. Therefore, exploring Hanoi Old Quarter by a cyclo is always one of the must – do things when traveling in Hanoi, Vietnam. Travel Indochina
Hanoi Old Quarter is located in the middle of Hanoi, between Hoan Kiem Lake and Long Bien Bridge. It would be a big surprise for you when knowing that Hanoi Old Quarter came into being at the time King Ly Thai To selected Thang Long as the country's capital in 1010, that is, the streets have a nearly 1,000-year old history and became crowded and lively in 15th century. Nowadays, Hanoi Old Quarter still remains their very ancient architecture with its old-styled narrow streets full of antique brick houses seems to nostalgically resist the flow of time while still actively trying to adapt to the dynamic atmosphere of the modern city. And exploring Hanoi Old Quarter is always must – do thing for almost foreign tourists who travel in Vietnam.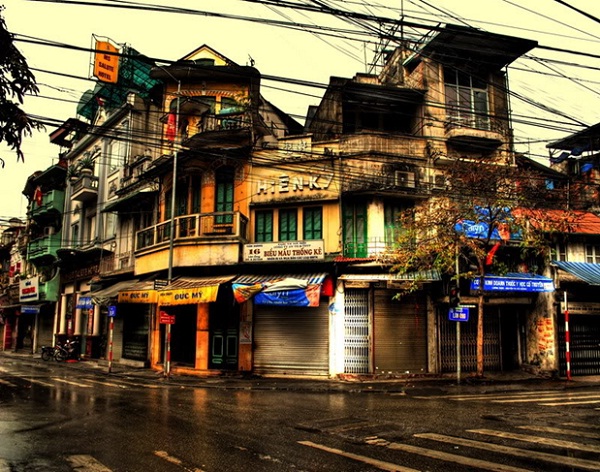 Hanoi Old Quarter consists of many small, meandering streets; each bears the name of the products that was specifically traded there such as Hang Bac (Silver Product), Hang Ma (Paper Product), Hang Go (Wood Product), etc. Most tourists are keen on exploring the old streets which is famous for each one's specialized industry. Hang Gai Street provides silk clothing ready-made and tailored, embroidery, and silver products. Hang Quat Street, which sold silk and feather fans in many years ago, now stuns the tourists by its brilliantly colored funeral and festival flags and religious objects and clothing. To Tich Street connects the above two and is still the wood turner's street. Hang Ma glimmers with shiny paper products, such as gift wrappings, wedding decorations and miniature paper objects to burn for the dead. Lan Ong Street is a sensual delight of textures and smells emanating from the sacks of herbal medicinal products such as: leaves, roots, barks, and powders, etc. Vietnam travel packages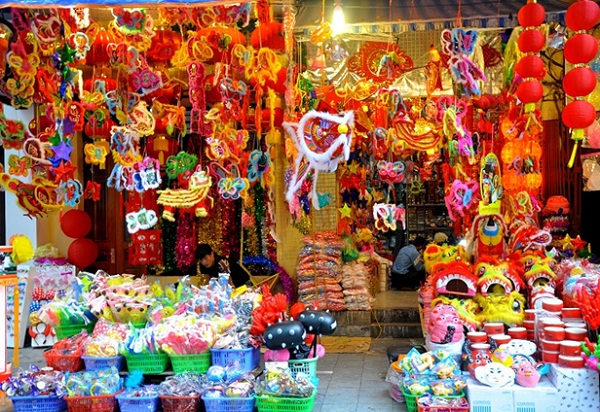 The must – do thing in Hanoi Old Quarter is taking a cyclo to explore street to street and enjoy the locals' daily life, the old-style narrow streets and houses, the colorful souvenir shops, and of course trying some of the tastiest traditional foods of Hanoi people. Cyclo normally only does trip around the Old Quarter and some nearby attractions such as Temple of Literature, Hoan Kiem Lake, Ho Chi Minh Mausoleum, etc  but not longer than that. This must – do thing is an enjoyable way to slowly swallow in the beauty of the city.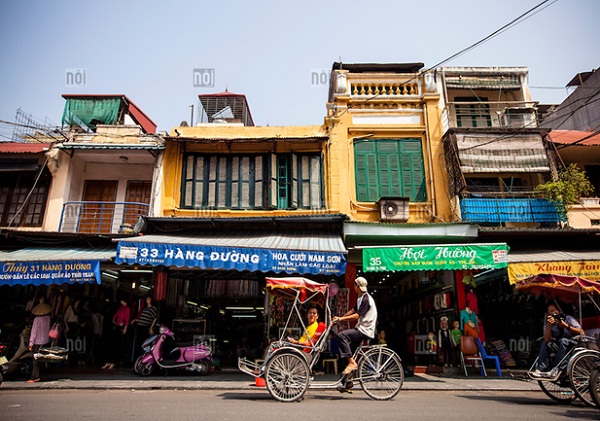 With a cyclo, tourists can get lost in a totally different world from the rest of the city and have the chance to explore the modest but energetic life of the local a hundred years ago, where there were no high-rise buildings, too much traffic or fancy stores. It can be said that exploring Hanoi Old Quarter by a cyclo is a must – do thing for any tourist when traveling in Vietnam. This thing will bring you wonderful moments when having chance to fully explore the thousand-year-old city.
Asia travel.