Gray Line Cruise Halong is brand new to Halong but not new to the world. Built in 2013, Gray Line Ha long is the newest Classic cruise of 113-years worldwide brand Gray Line. More different than other cruises in Halong Bay, Gray Line Cruise's first criterion is taking serious care to ensure you the safest cruising in Halong Bay.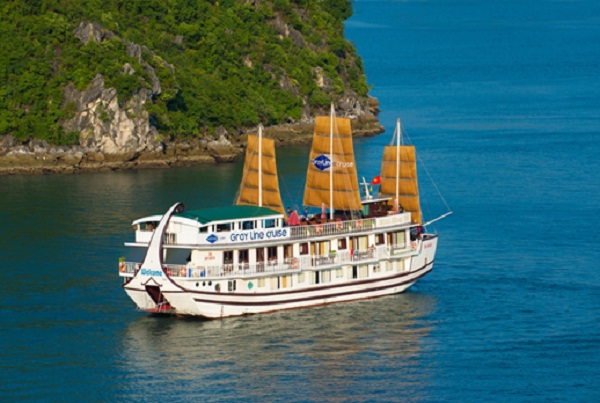 Spreading over 3 decks with 14 luxury cabins offering boutique interiors with oak-wooden wall, all rooms and bathrooms have sea-view, private sundeck and private balcony. Gray Line Halong cabin is your eyes over Halong Bay. The rooms featured large sea-view bathroom and private balcony will ensure intimate privacy and comfort for you to enjoy cruising. The traditions and the modern blend harmoniously in distinctive handcrafted woodwork and boutique décor allows you to relax in style and makes the most of your Halong retreat.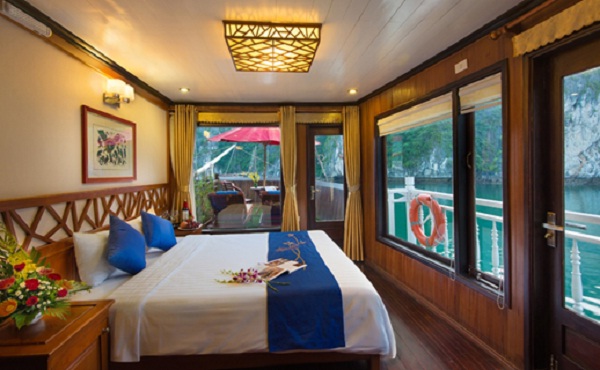 The restaurant serves all the classics as well as modern dishes in a relaxing and intimate setting. Gray Line Cruise also serves authentic Halong regional cuisine to give passengers a taste of locals.

Enjoy an aperitif before tucking in or relax and unwind after dinner in lounge bar over cocktails and an extensive wine list. From searching out rare and unique cocktails, to pushing an ever-changing colorful, creative menu, Gray Line Cruise stands out amongst the norm and predictable. A wide selection of the best vintages from around the world will complement fine beverages and creative Asian-inspired flavors. The restaurant and the indoor bar are located on the 2nd deck. The outdoor bar is on the Sundeck.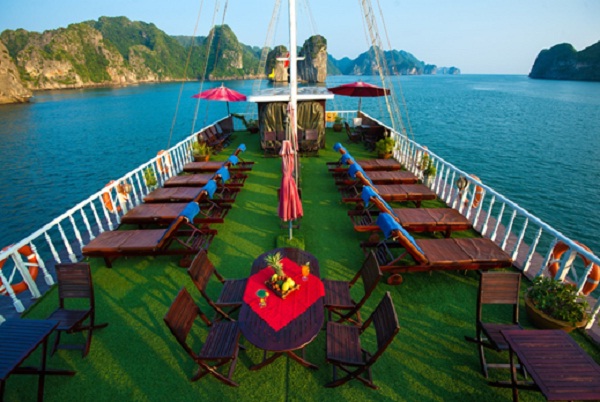 One of highlights of Halong trips and attract a huge number of visitors is coming to Vung Vieng fishing Village where local people have been living in floating houses and their main income is still by fishing. And Snorkeling and scuba diving in Halong is such an excellent choice because of spacious underwater world with diversified marine creatures inside. In addition, Gray Line Cruise has an escort tender boat which will make your squid fishing trip easier. On cruises, a Tai Chi class can create very special moments, for example, shortly after sunrise with fresh air and mild temperatures on the sun deck.