Situated in the North-East region of Vietnam, Halong Bay is the number- one travel destination attracting thousands of visitors all year round. Deserved to be one of the World's Seven Natural Wonders stated by the UNESCO World Heritage Site, it is not surprised while getting so many compliments from travelers who have had chance to set their feet on this land.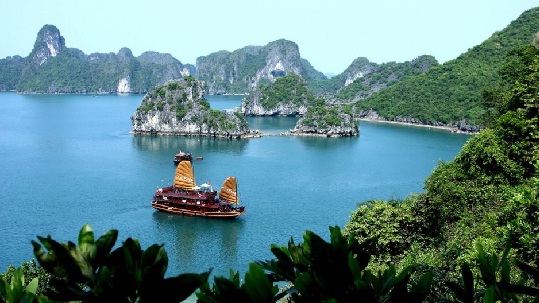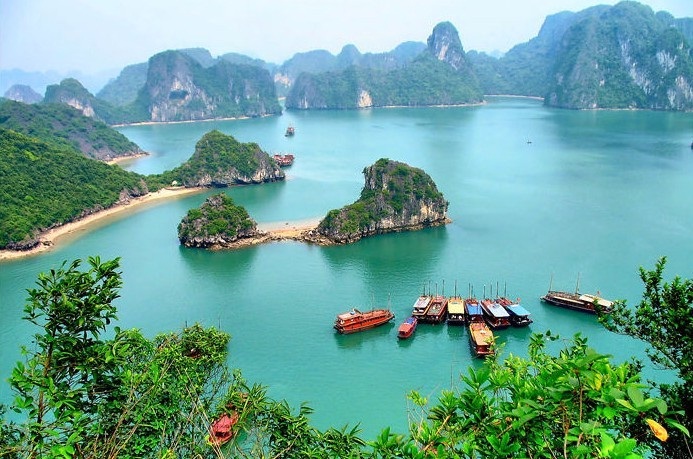 Viewed from above, Ha Long Bay resembles a geographic work of art. While exploring the bay, you may feel lost in a legendary world. Setting amidst the immense turquoise water are thousands of limestone islands, many of which have been given their names according to their shapes and forms: This one looks like somebody heading toward the shore: Hon Dau Nguoi (Human Head Island); that one looks like a dragon hovering above the sea surface: Hon Rong (Dragon Island); some look like big sails struggling amidst the wind to set off for the sea: Hon Canh Buom (Sail Island); then two islands look like a pair of chicken lovingly playing with each other above the sea: Hon Trong Mai (Kissing Rocks)…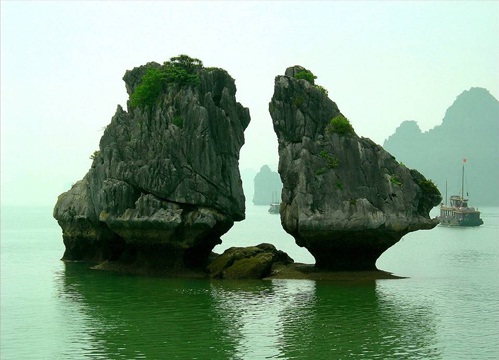 You may enjoy meeting Vietnamese people, tasting their delicious food, you will have fresh air all day and night, especially if you wake up early in the morning and watch the sun rise on the deck coming slowly through the islands. Be sure not to miss once coming to Ha Long Bay in your lifetime!
The Indochina Voyages team.