Travel kayaking in Halong Bay appeared in the early 90s of last century. At first, kayak primarily for foreign tourists adventurous. But so far, the domestic tourists, especially young people active, exploring, is also very interested in this type. Vietnam Cultural Highlights tour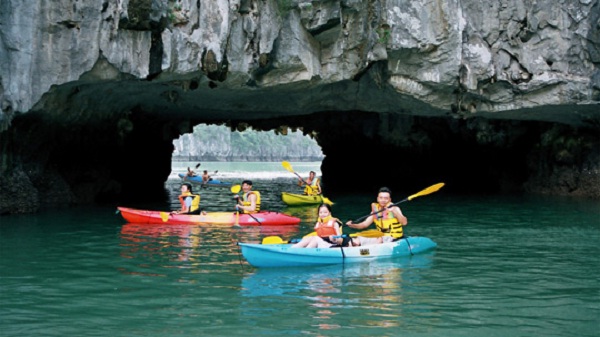 If to Halong Bay, you try once manually rowing Kayak Tours Vung Vieng fishing village, Cong Dam … explore the beautiful scenery on the Gulf as well as the lives of the people here. For many travelers, the most interesting thing is that they are rowing washed into the caves to explore countless stalactites that the Creator endowed with strange shapes. Especially when entering the cave kayak low, you will have to manually attach to the top and push the boat into the cave, sometimes you'll have to lie back down new boat can go through the cave. According to experienced rowers, the kayak is a sport that is quite dangerous for those who can't swim, or lose your temper. However, to feel all the majestic beauty of the bay and explore the cliffs, the cliffs, spectacular cliffs, visitors do not miss this opportunity omitted. You can paddle alone or accompany you to discover the deals of their boat. Halong bay cruise Vietnam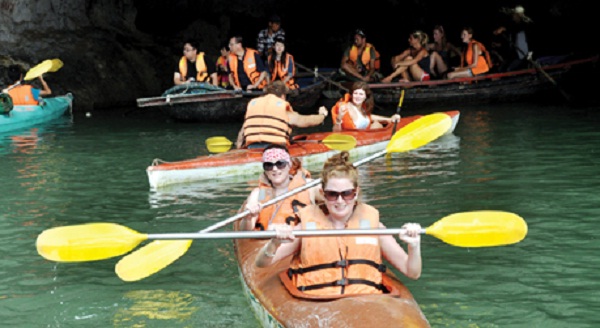 As a visitor, want to experience kayaking discover Halong Bay, you can join the tour overnight on the bay with luxury yachts. Since this is an operation in overnight tours, most cruise ships are equipped to give tourist kayak tours explore in the area, beautiful and safe place. Specifically, as JSC Yacht Indochina owns a fleet of luxury overnight on the bay. Currently, the company has about 60 kayak service for tourists and tour groups in the area Hang Co … On the other hand, to Halong Bay, you can take the train to destinations such as Ti Top Island, Sot cave, Bo Nau, etc. In Vung Vieng fishing village, there are kayak rentals, you'll get the kayaks hired himself a pleasant, for about 150 thousand dong / hour.
 Currently, there are many types of kayaks are made from plastic, rubber molding or inflatable boat with oars. In many areas such as Luon Cave, Ba Trai Dao, Ba Ham, Dau, Hang Co beach has an appropriate place to kayak…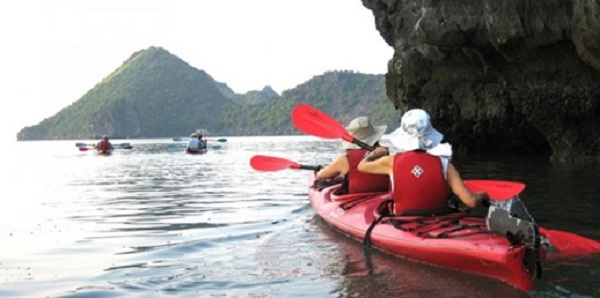 Especially when the tour on the bay overnight tourists enjoy quiet atmosphere at sea ended our experience back on the yacht most people are excited and happy because you have an exciting experience. In the afternoon on the yacht as well as exciting period for the visitors, prepare for dinner the chef has prepared the ingredients include meat rolls, vermicelli, black mushrooms, carrots, spices, eggs chicken and rice paper guide visitors make traditional cakes all the people of Vietnam .
I Love Vietnam.