Only with a Halong Bay cruise of luxury can traveler enjoy all the natural beauty of this World Heritage. While all those who visit Halong Bay are charmed by the archipelago's beauty, few visitors are aware that the three-thousand islands that dot this bay are home to many secluded lagoons, rare plants, including species found nowhere else in the world. There is no reason to postpone visitors to explore them on a Halong Bay cruise of luxury.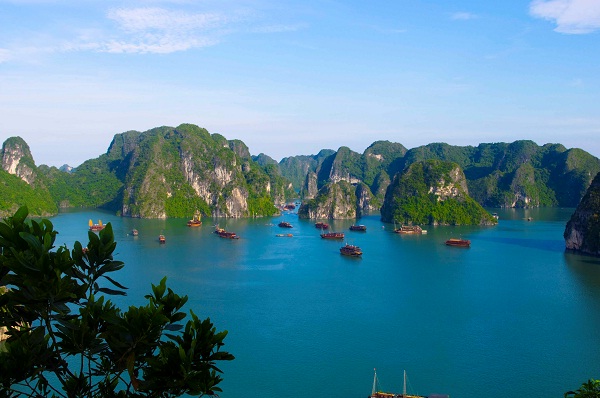 The luxurious cruise in Halong Bay provides not only rooms for individuals or couples but also facilities accommodating room for big group or an anniversary. Those cruises of luxury in Halong Bay are designed to accommodate both the romantic getaway for honeymooners and the fun-filled atmosphere with all the amenities for family party or small private group.
In addition, travelers on a cruises of luxury in Halong Bay can enjoy local day-caught seafood well-cooked in Vietnamese marvelous cuisine in a spacious dining room, inspire visitor with glass of wine admiring the brilliant sunset of the Bay or simply relax with gentle pampering at spa after taking exercises in the gym. Those are just available at Halong Bay cruises of luxury, which become ideal place for family gatherings, honeymooners, or couples of friends who love to explore the exotic Bay still enjoying, however, elegant comforts.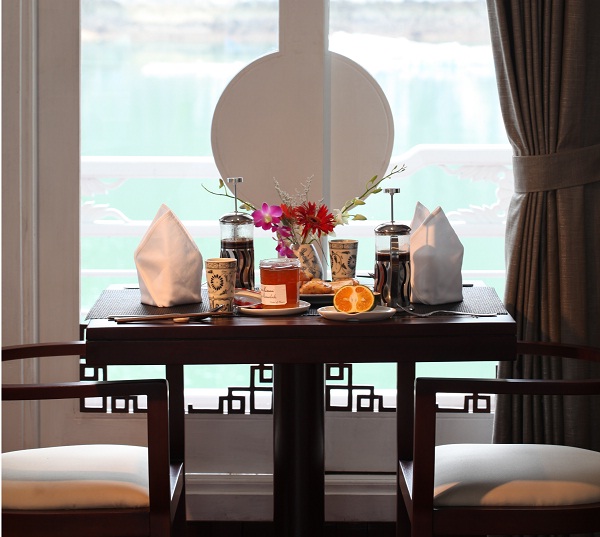 In all aspects, those luxurious cruises seem to mirror the splendor and majesty of the surrounding scenery offered by Halong Bay. A cruise of luxury in Halong Bay does not only offer a unique travelling experience, it allows you to dream with your eyes wide open.
Visitors will be assured a pleasant holiday and an unforgettable experience in a lifetime in Halong Bay with a cruise of luxury. You travelers can enjoy greatest services more than just the fulfillment of travel needs. It's the genuine smile that greets you each day and the security of your expertise. It is unprecedented warmth, care and consideration affording you pleasure from the first day on board to the end of your memorable holiday.

There are various choices for your Halong Bay cruise of luxury such as Princess Junk, Indochina Sails, Paradise Cruise, Starlight Cruise, Bhaya Legend, Ginger Cruise, Valentine Cruise, Paradise Peak, Au Co Cruise, Paradise Privilege, Jasmine Cruise, Halong Violet Cruise. Let's pick one for you and prepare for the amazing experience.
The Indochina Voyages team.