Halong Bay is famous for the title World Heritage yet not many people know about the legend behind its name: the legend about descending dragon.
When Vietnam was newly formed in the ancient time, it was threaten by invader from the North. So Supreme God sent a dragon and its children to help the people. While helping the people, Mother Dragon and its children puffed a lot of emeralds to create a defending wall, hence the enemy could not invade the country. The emeralds then turned into islets and islands as we can see today. To express their profound gratitude to the dragons, local people named the bay Ha Long – Descending Dragon. Travel Indochina Vietnam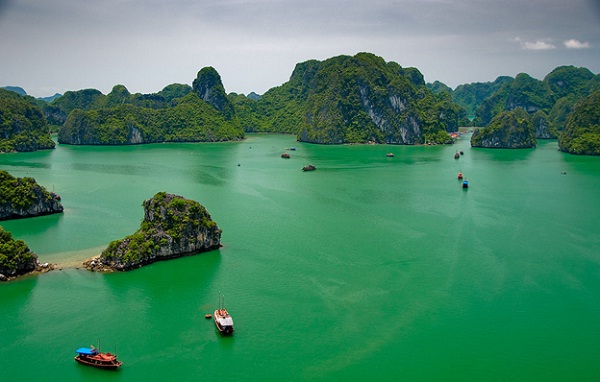 The emeralds that the dragons left in legend create a very special terrain for the bay. Halong bay consists of 1969 islets and islands, with or without a name. You will find yourself lost in a world of Mother Nature's sculpture masterpieces. Each limestone islet has its own shape which evoke your imagination. On your left is maybe a man head looking to the mainland (Man Head Islet), on your right is maybe an old fisher (Fisher Islet), faraway is an islet has a shape of the sail (Sail Islet) and so on. These limestone islets and islands are treasures of the Bay indeed as they were created millions of years ago, so they have great scientific values. Halong bay tours Vietnam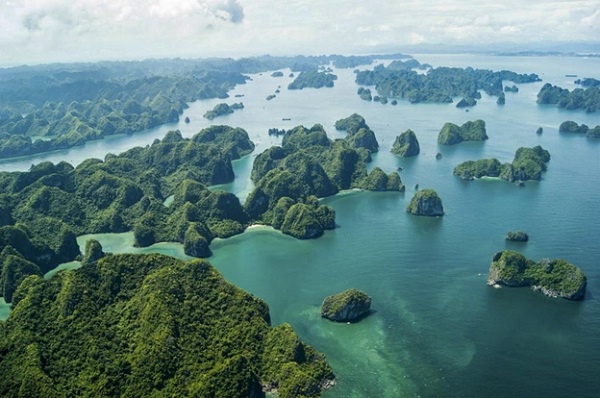 If you spend your day in the bay in a cruise, it is a real relaxation. Imagine how the sunset will be when you and your beloved one stand in the bow of the cruise and see the thin fog lingering on the islets and islands, while the sun looks like a burning charcoal gradually disappears behind the mountains. That is when local fishers start to set their sail, flickering spots of light are the signals of their hard working. When the night comes, enjoy your luxury dinner under the starry night and feel the ocean breezes, which will definitely relieve all of your stress. Or else you can celebrate your night with a spectacular party.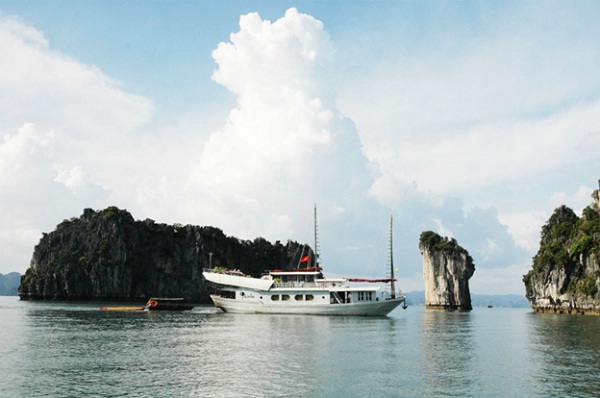 We are very happy to serve all kinds of services you want on our Halong Junk Cruises on your trip in the magical Descending Dragon Bay
Travel lovers.
Read more: