Halong means landing dragon in local languages. With nearly 2,000 islands ranging from small to large, Halong Bay is a world of islands. Those islands even have their own names. You must get a bug for discovering there on a boat when floating around them.
Stone Dog Island
Cho Da Island (Stone Dog Island) stands as a symbol of a watch dog for the far sailing guaranteeing safe for people. The Stone Dog Island is to the west of Dau Go Cave. Like its name, the shape is just like a dog. Travel Indochina Vietnam
With 8m tall, the Stone Dog Island looks like a giant watch dog. A stone dog is quite popular in Vietnam. In several local temples, there is a couple of stone dog implying to welcoming guest and protecting the home from the evil.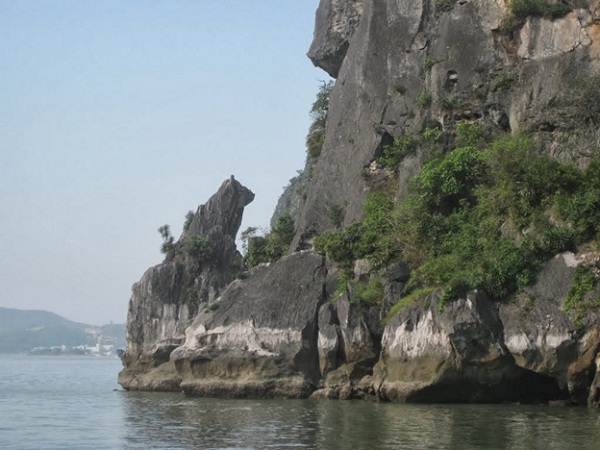 Dinh Huong Island
Dinh Huong Island (Joss Stick Island) is in the southern north of Dau Go Cave. Passing by Stone Dog Island to the seafood floating restaurant, tourists now can watch a huge stone standing on 'skinny leg' in front of their way.
It looks like a huge joss stick that the local believe it symbolizes for their worship to their ancestors. Therefore, the image of it is printed on the local money paper worth $10 to remind everyone of the meaningful message. Halong bay tours Vietnam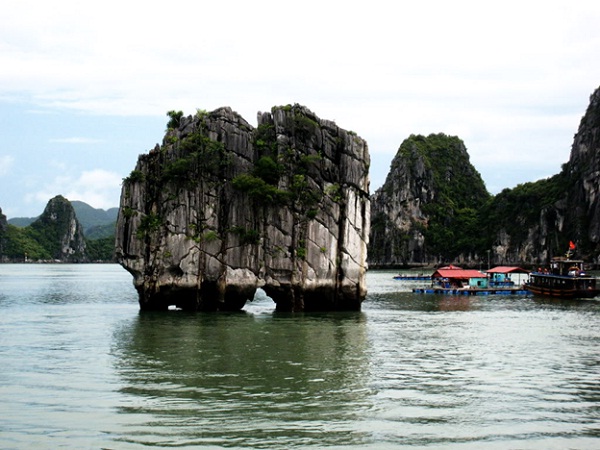 Trong Mai Island – Cock and Hen Island
Trong Mai Island (Cock and Hen Island) has become the symbol of not only Halong tourism but also Vietnam tourism as well. It lies at the southern west of Halong Bay, located 5km far from Bai Chay harbor, quite near to Dinh Huong Island. The two stones look like a cock and a hen symbolizes for the faithfulness between Vietnamese husband and wife. These two stones inspire a lot of photographers and poets.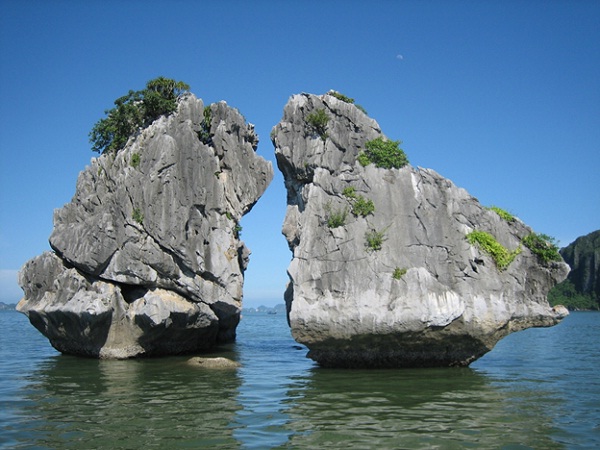 You must see with your naked eyes to fully enjoy the natural beauty of these islands in Halong Bay. It would be best if you go together with a tour guide to be told the stories behind them reflecting the tradition and culture of the local. They are waiting for you to discover.
Asia Travel.
Read more: