Halong Bay is said to be the best place for someone who want to explore stunning rocky islands and charming caves. You can also choose a lot of outdoor activities such as swimming, caving and kayaking. If you want to have the most perfect days in Halong, don't miss the chance to experience a fantastic cruise trip. Alova Gold cruises Halong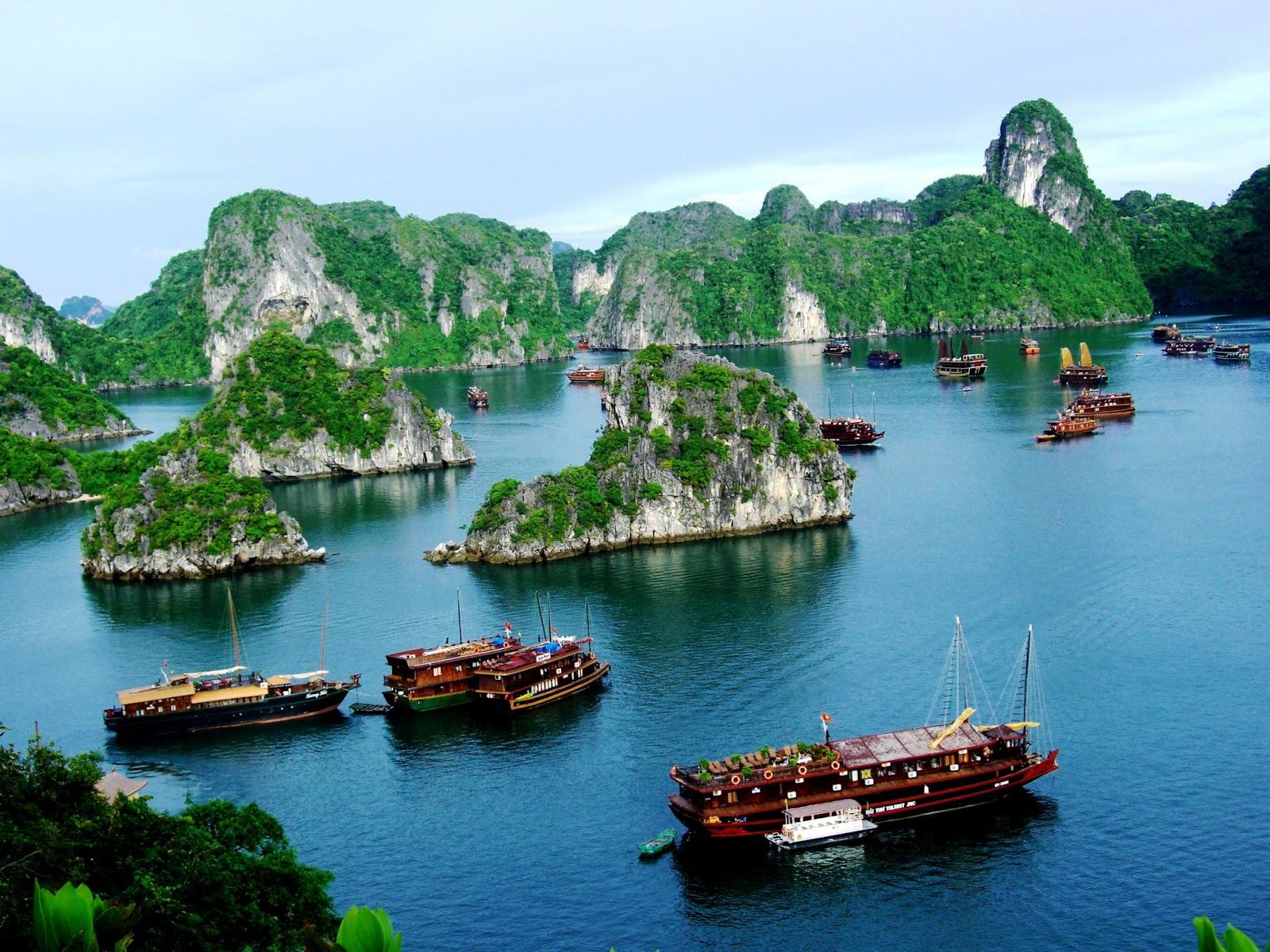 When is the best time for cruise trip in Halong?
Like other areas in the Northern of Vietnam, Halong has 4 seasons. It has a very cold winter lasting for about 5 months from December to February and one very hot summer which runs from June to October. In fact, travelling to Halong in both seasons will bring you fantastic experience.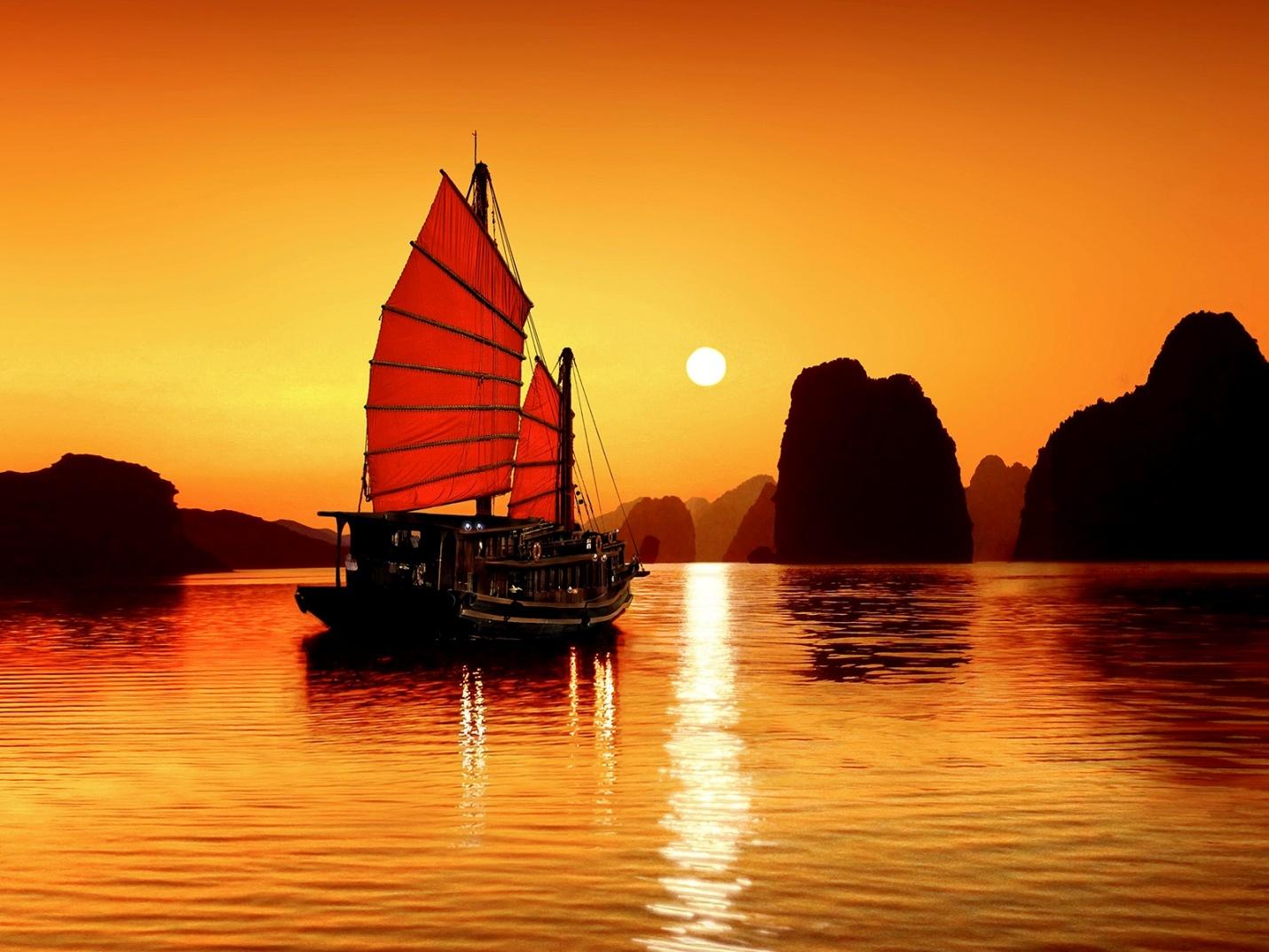 Personally, I think the time from March to May and from August to October may be the best choices for you whereas some people believe that tourists should visit Halong Bay in June or July. In deed, the weather in the 2 months is so cool, the sky is clear and it seems an ideal time to have a cruise trip. However, it means that this is the high season so you have to face a lot of problems such as higher costs of all tourist goods and services and uncomfortable space due to a number of visitors. Besides, you have to be conscious of sudden storms that usually come in the 2 months.
Therefore, I recommend you to travel to Halong and experience cruise trip in either between March and May or between August and October. The weather is quite comfortable, and you don't need to worry whether your trip will be spoilt by rains. Also, the number of tourists is not too large. Dragon Pearl cruise Halong bay
Activities on cruise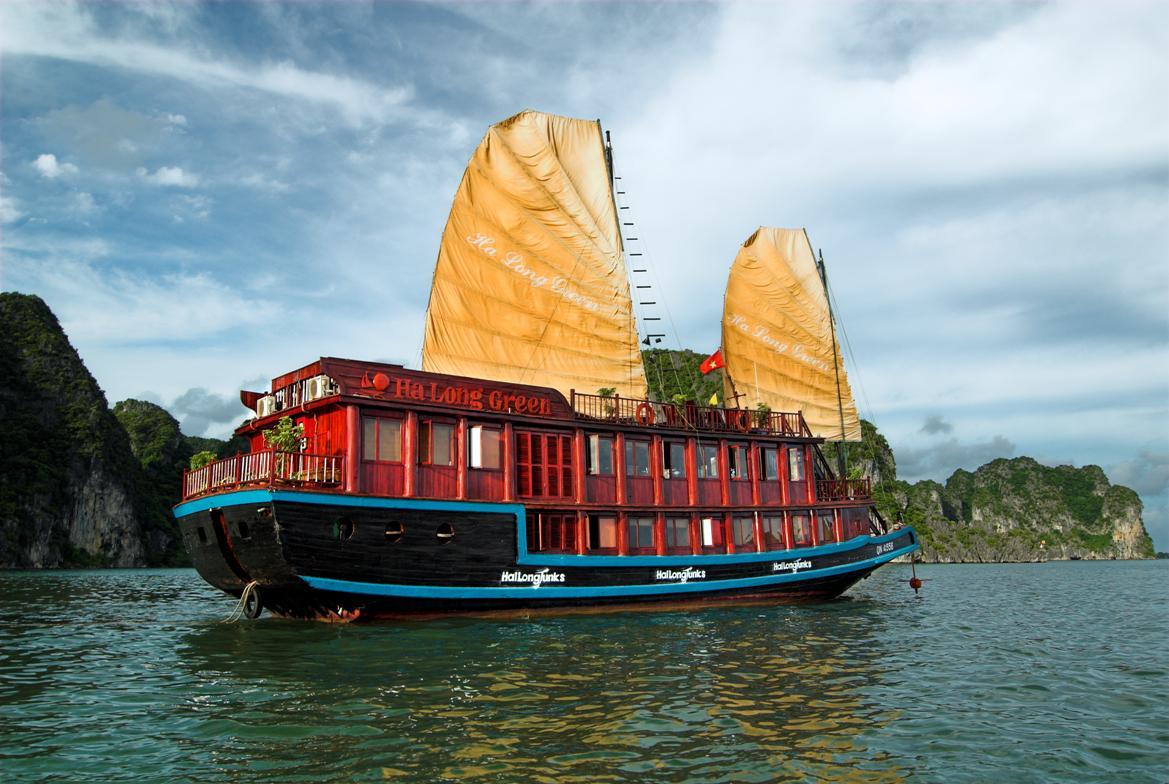 Travelling around Halong bay to discover charming and stunning caves is so exciting. You will be impressed by row on row of mountains and mysterious caves. And if you want to have experience of staying overnight on the bay, Indochina Voyages will be the best choice for you. You will be served with a giant cruise and you can take part in a lot of activities like kayaking, singing karaoke, squid fishing and grilling squids. It's so romantic to watch the sea at night in the moonlight with cool winds. Floating on water at night will bring you a lot of fun and you also acquire more understandings of the culture here because you will stay with local people and join with them.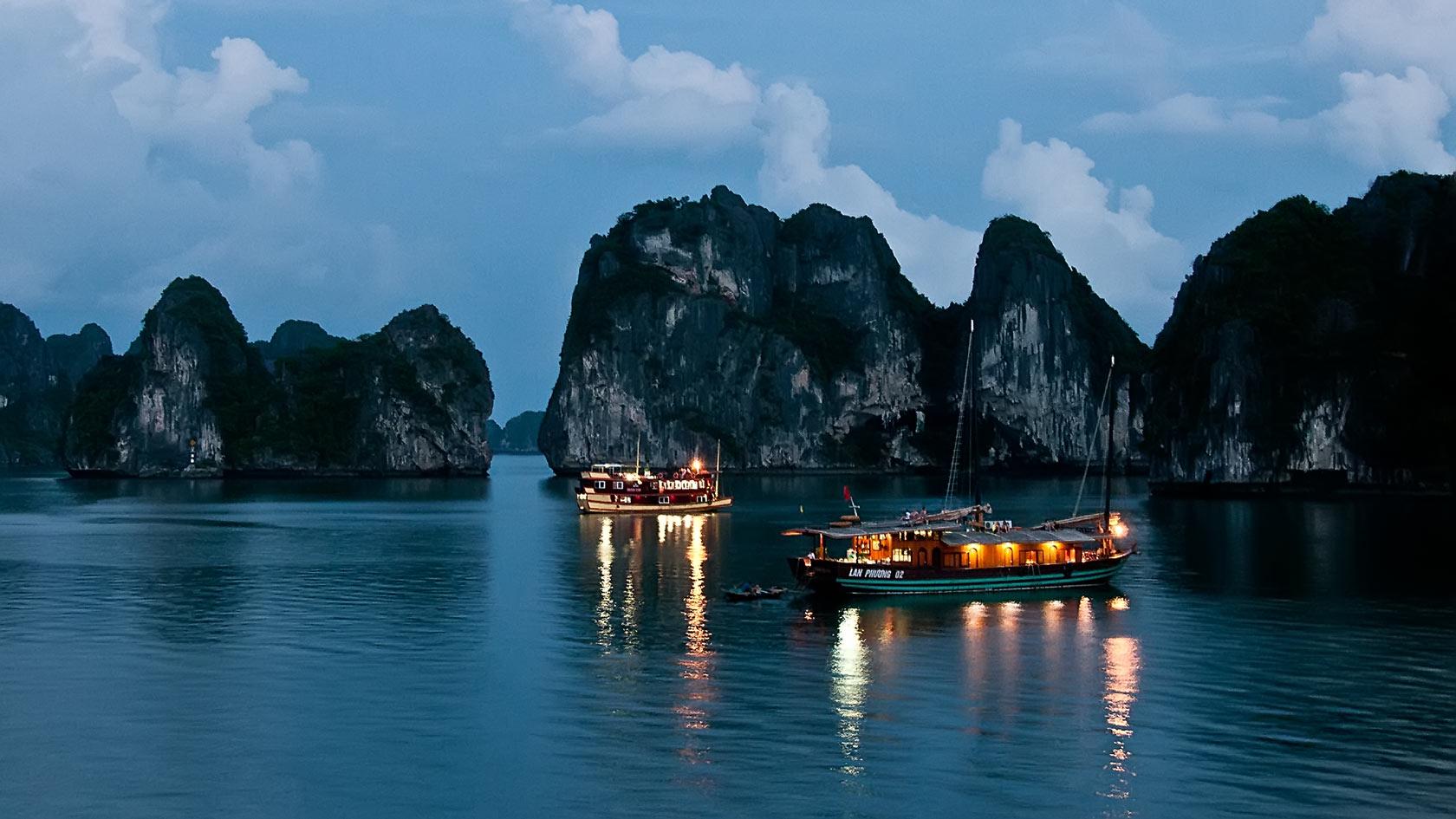 There are 3 types of cruises that are available for you: luxury, deluxe and superior cruises with different costs so you can easily choose a suitable boat. All cruises are equipped with elegant furniture, you will have the feeling of staying on a floating detached house right on the sea surface.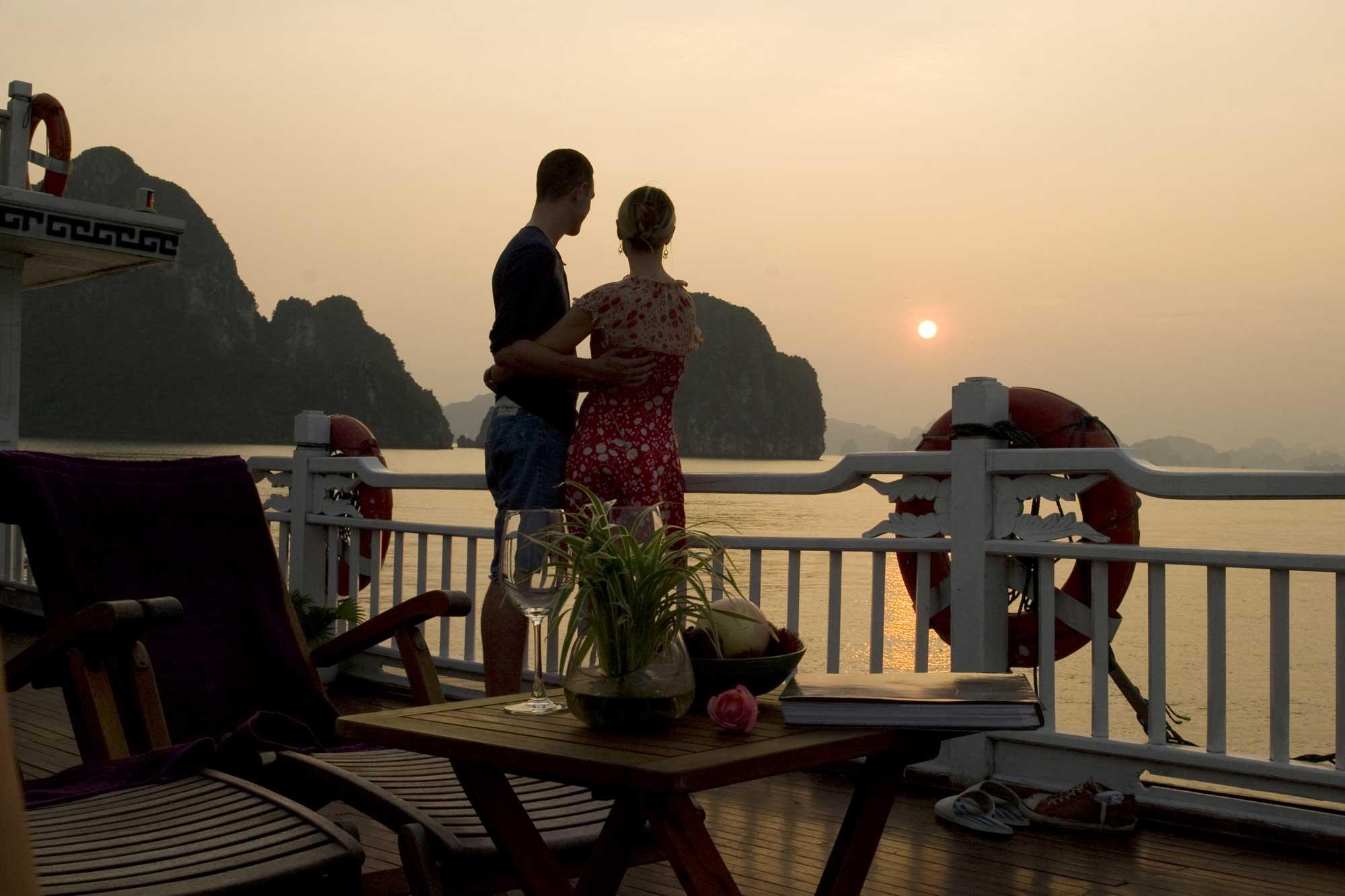 Each cruise tour can last for 2 days and 1 night or 3 days and 2 nights, it often depends on your requirements and our suggestions for you.
Exploring Halong Bay by cruise will be the most interesting experience. Let's make a plan to go to Halong right now!
See more:
IV Insider