Covering a total area of 1,553 square km, Halong Bay that is a very famous bay situated in the northeast of Vietnam, in Quang Ninh Province, includes 1,969 islands concentrated in 2 major areas – in the northeast of the bay (Bai Tu Long Bay) and the southwest area (Halong Bay center). Twice recognized as a World Natural Heritage Site by UNESCO, for the spectacular beauty of the high density rocks and islands as well as the natural caves, Halong Bay is famous with people all over the world. Halong bay tours Vietnam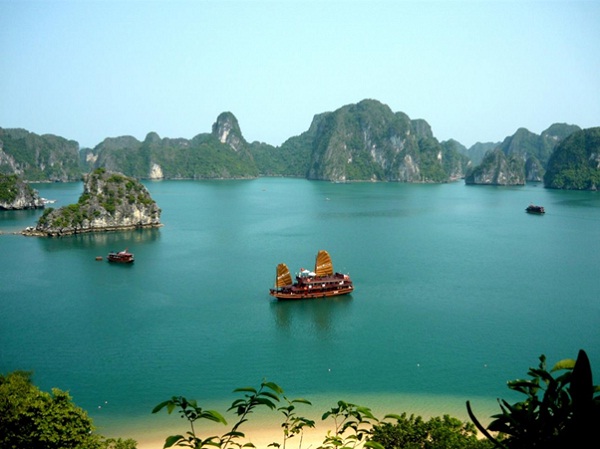 From above, Halong Bay looks like an extremely lively enormous picture with thousands of very soft and graceful, lively islands floating on the waves glittering both boast spectacular.
Once standing among thousands of Halong stone islands, you will definitely get a feeling of being lost in a fairy world of rock. Looked like someone about to head to the mainland, the First Person island attracts tourists thanks to its unique shape. Hon Rong is the island shaped like a dragon gliding above the water. Hon La Vong is the beautiful island shaped more like an old man sitting fishing together with the other two burly brown sails were turning off water waves creating the magnificent scenery of Halong Bay. Tours Indochina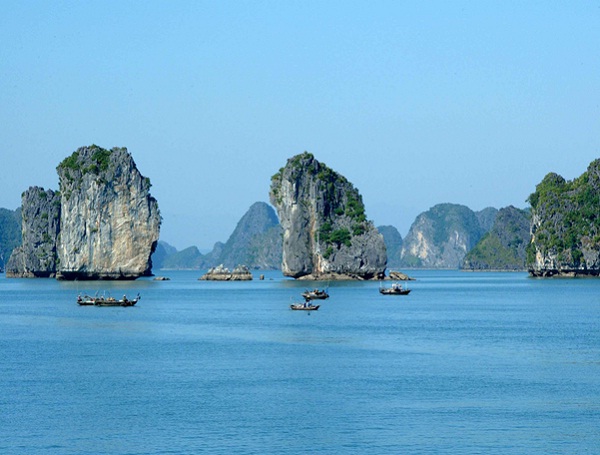 On the waves- over the roof standing sail islet and fighting- cock island which are between an immense giant sea incense burner islet like a ceremonial objects heaven and earth. All of them are very really, really amazing to create a stunning views.
Being a place where human have been living for thousands of years Halong Bay is believed to appear from ancient time. Being derived from the notional Vietnamese name, inspired from the natural conditions and daily life with the historical significance and culture are three main characteristics of the name of the island in Halong Bay.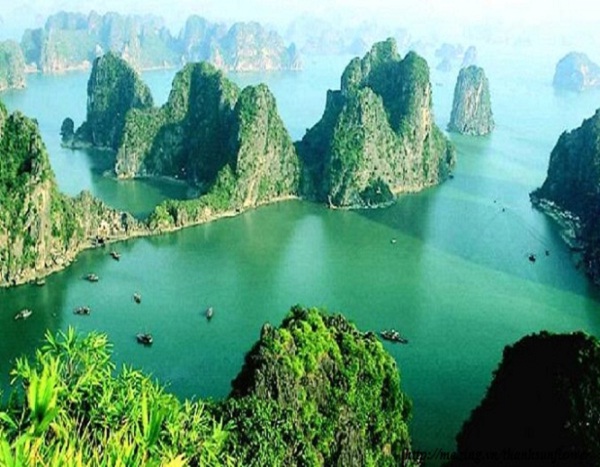 Asia travel