If you've ever been fortunate enough to visit and admire charming and fantasy beauty that Phu Quoc – the largest island of Vietnam now possesses, you will understand why its name is always associated with the phrase "Paradise Island – Phu Quoc". This place is always on the list of top 10 most attractive destinations, highlights of Vietnam that international travelers choose when coming to this beautiful country. Halong bay luxury cruise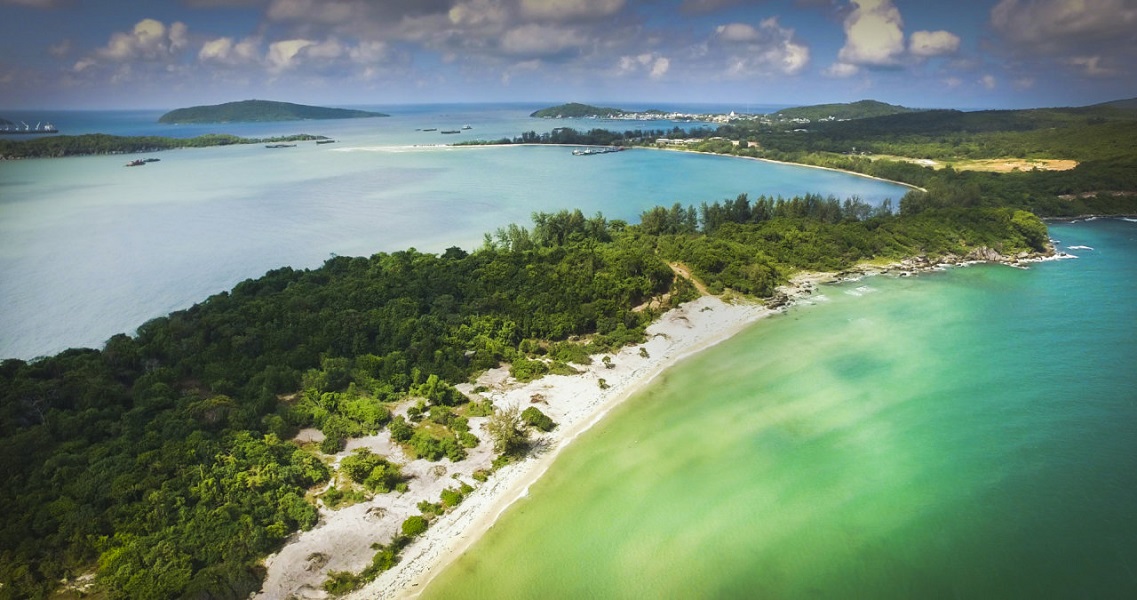 With an area of approximately 600 km2, Phu Quoc and 21 other islands create Phu Quoc District, Kien Giang Province. With tropical monsoon climate divided into two distinct seasons (dry season – from November to April next year and rainy season – from May to October), the average temperature is only about 28 degrees C, generally the weather is usually cool, pleasant; tourists enjoy fantasy beauty of Phu Quoc Island at any time of the year.
Phu Quoc Island still retains wild feature of nature and fresh and clear air, although the number of visitors have been significantly increasing every year. Around a year ago, Phu Quoc Airport (with capacity of serving about 2.65 million passengers a year) was officially put into operation. Nowadays tourists can fly straight to "Paradise Island" and enjoy wonderful beaches and diverse ecological system here.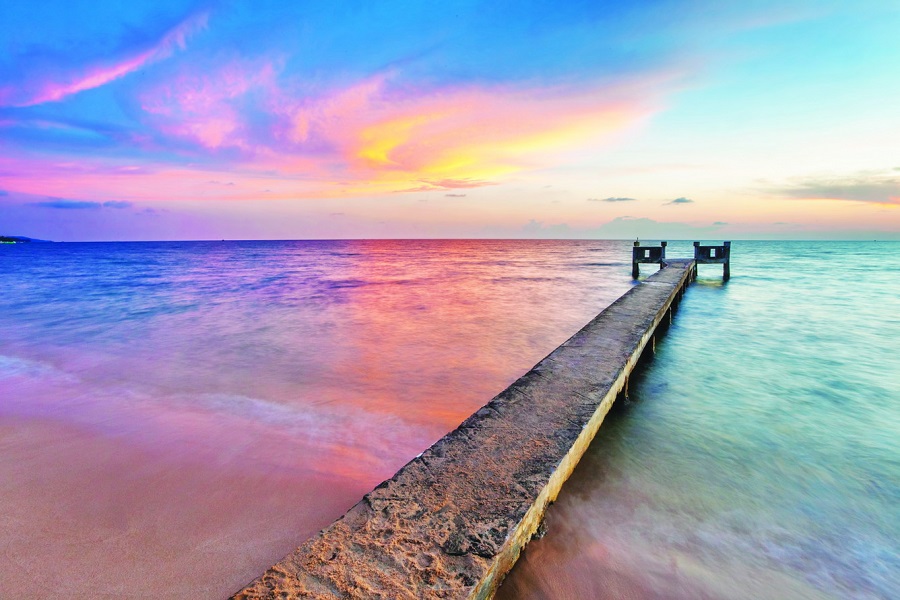 Not only attract tourists with Bai Sao, Bai Dai, Bai Khem,  Ganh Dau, Mui Dinh Cau, Tranh, Da Ban, Da Ngon stream …, this peaceful island also owns National Park Phu Quoc, ancient Ham Ninh fishing village, fish sauce factory, pearl workshops,… What's more, Kien Giang coastal biosphere reserve (including Kien Giang Island District) was recognized by UNESCO as World Biosphere Reserve in 2006. The Indochina tours
Going to Phu Quoc, those ones who desire to explore cannot ignore Bai Sao – the most beautiful beach of this island. It is more than seven kilometers long, with curvy-shaped seashore, green coconut trees, clear and blue sea water,… Bai Dai – one of the 10 most beautiful wild beaches in the world (voted by the BBC). When being immersed in the blue sea, white sand, sunbathing under yellow sunshine, visitors would feel like they are lost in a paradise on the Earth.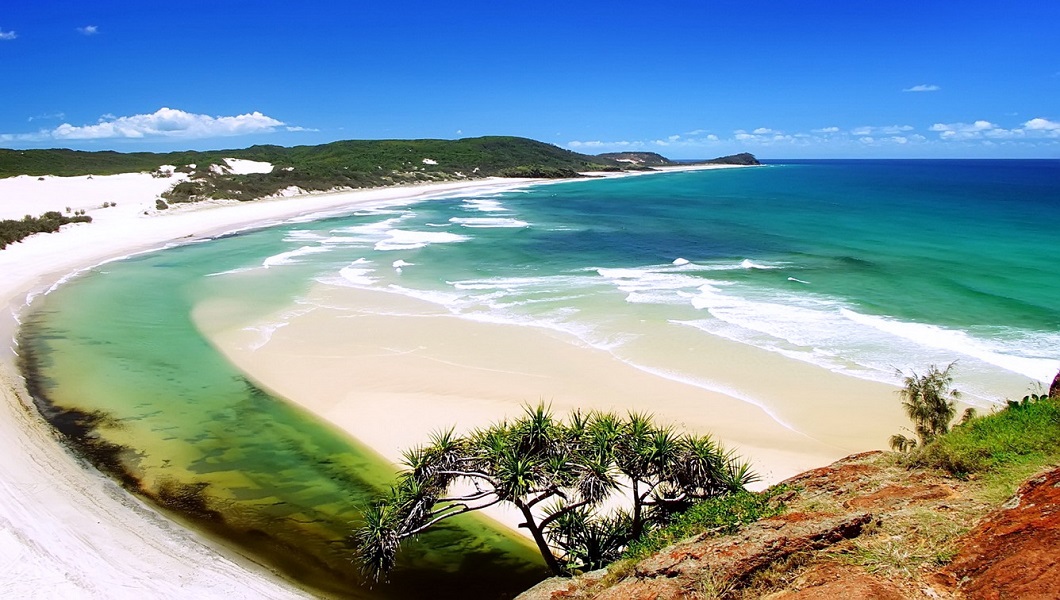 Not only that, watching sunset from Mui Dinh Cau, especially admire the red sun melt down into the sea is an amazing scenery that rarely anyone miss. Dinh Cau is an ancient shrine surrounded by rocks near the lighthouse. On the right is Bai Truong Beach, on the left is Ganh Gio village covered with green coconut trees. Mui Ganh Dau is considered as fish mouth while the whole island looks beautiful as a big fish wagging its tail. This place owns fresh air, sea waves, crystal – clear water. In crowded seaports, there are fishing boats resting after long journeys of catching fish offshore.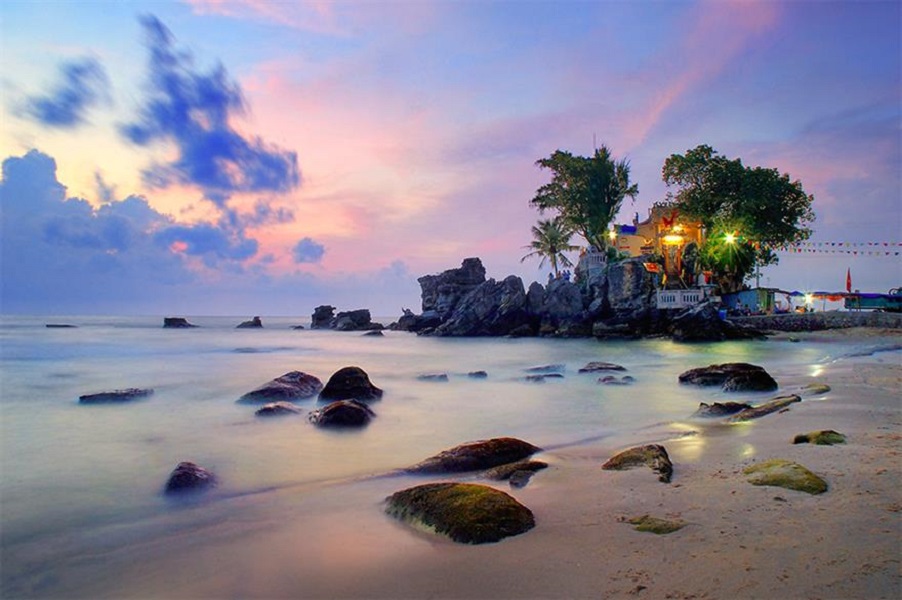 The streams on Phu Quoc Island are also key highlights attracting curious travelers. Tranh Stream originates from Ham Ninh Mountains, then flows into three-tiered waterfall and run through forests and ravines. Da Ngon Stream with seven majestic waterfalls running all year around creates charming and picturesque scenery.
Phu Quoc National Park contain a 370-square-kilometer area of primeval forest. It has the most intact natural ecosystem in temperate climates region. It owns 929 species of plants and 144 species of animals with very high biodiversity. Taking advantage of possessing all kinds of habitat: mangrove, jungle forest, melaleuca forest…, this place has become a museum of abundant flora and fauna in Vietnam. This is also a promising destination for ecotourism enthusiasts, as they can choose trekking, hiking, canoeing tours … to explore mysterious beauty in the forests – the endless inspiration for those who love the wild beauty and fantasy of nature.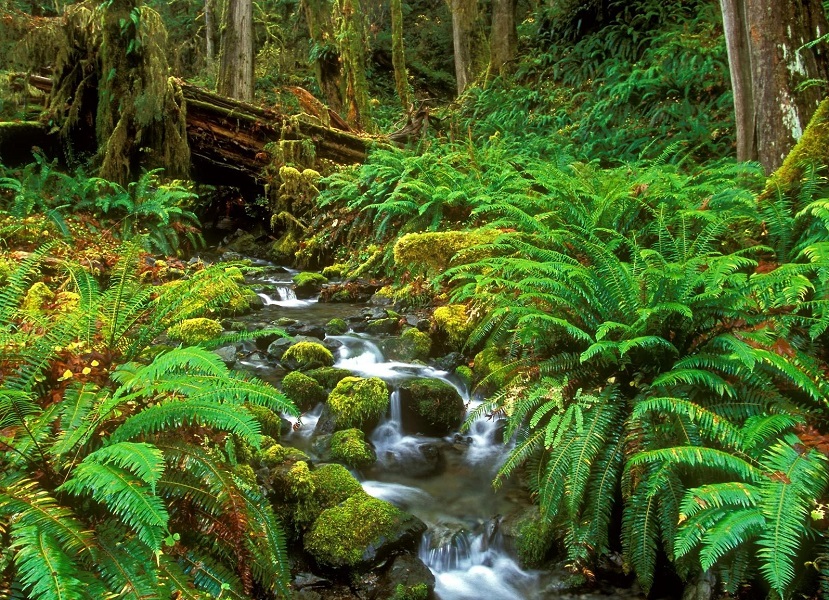 "Possessing astonishing beauty, Phu Quoc Island is truly an ideal destination for tourists all over the world, "- said Brian Adam – an American after a week journey exploring this ecotourism paradise. "I will bring my family back Vietnam again if I can."
What is more wonderful than a summer full of sunshine with unforgettable experience in highlight tourist attraction of Vietnam – fantasy Phu Quoc Island? Being harmonized with romantic nature, pure beauty, peaceful life, friendly local people and enjoying delicious seafood is what Phu Quoc Island would bring to everybody.
See more:
Asia Travel Lover