Having unique and delicious flavor, ice-cream in Hanoi is not only famous with Vietnamese but also with foreign travellers. In the summer or even in the winter, there are some famous ice-cream shops attracting a large number of customers. Indochina tours Vietnam
Trang Tien ice-cream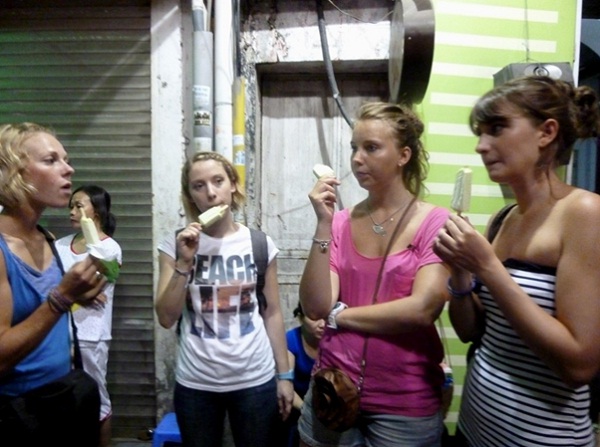 Situated at No 35, Trang Tien, Hoan Kiem, Hanoi, Trang Tien ice-cream is what you should not forget when reminding to ice-cream in Hanoi. In the past years, this is such a "luxury" present to many Vietnamese children and now this is still well known to not only young and old Vietnamese people but also foreign visitors. Trang Tien ice-cream is not expensive, the most expensive one is cone ice-cream which costs you 12,000 VND and 7, 000VND for other creams and then you can enjoy palatable Trang Tien ice-cream. Tours in Vietnam
NZ sour ice-cream
Located at No 8 Hai Ba Trung, Hoan Kiem, New Zealand cream is the only place where you can enjoy sour ice-cream in Hanoi. So, it has its own unique attraction. Moreover, New Zealand ice-cream is such a pretty greasy, delicious and curious one with various fruit flavors including: apple, apricot, strawberry, mango, passion –fruit, chocolate and so on. Choose Suri cream with fourteen different tastes, mint, taro, durian and so on if you are not sure what the most delicious fruit flavor is. Depending on the flavor chosen, the price ranges from 16,000 VND to 25,000 VND.
Coconut ice cream – at Hang Than Street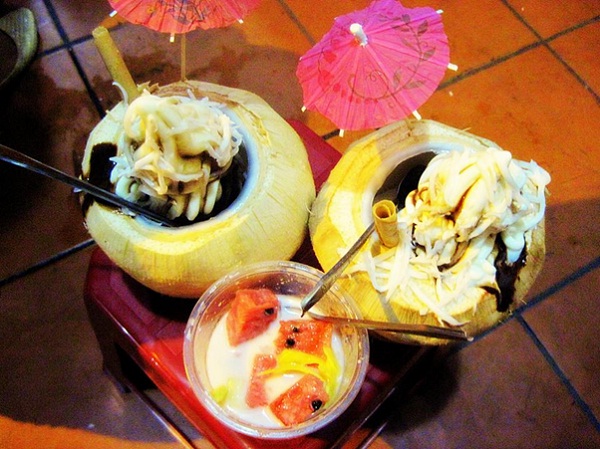 Thanks to long time famous caramel dish, Hang Than coconut ice cream attracts so many customers even in cool weather. Not only being delicious, the lovely appearance of coconut ice cream in Hang Than with pale yellow vanilla ice cream and big scoop of ice cream on top also attract travelers for the first time looking at.
In addition, only after guests order will they pour the ice-cream from ice cream machine, then cover it with fresh coconut julienne, crushed roasted peanut, unique chocolate sauce and a small slice of cinnamon. Hang Than ice cream which is greasy, moderately sweet with mild smell of milk and attracts for stunning chocolate sauce has the price ranging from 50,000 VND to 60,000 VND.
Sticky ice cream
Can be found at Hong Kong store at No 90 To Hien Thanh, Hai Ba Trung, Hanoi, sticky cream is the stunning mixture of not too hot sticky rice and cream together with coconut milk. Spending around 15,000 VND to 20,000 VND and then you can enjoy a unique and special flavor when tasting the harmony of fresh and sweet ice cream and soft and sweet-smelling sticky.
Baked ice cream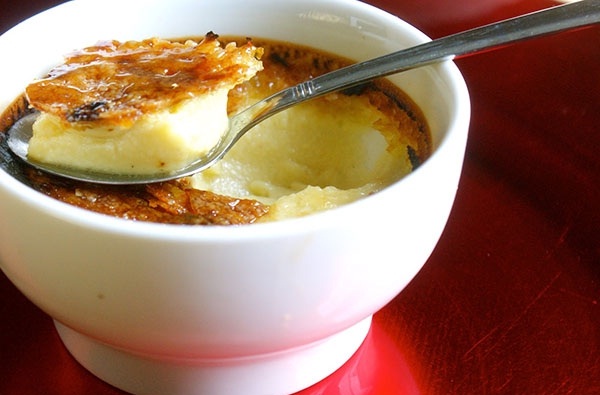 Located at No 60 Hang Trong, Hoan Kiem, Hanoi, baked ice cream is a unique experience enjoying ice cream like its name. They cover frozen cream with a layer of sugar on its face. Before tasting, you will have to burn sugar by using fire until the sugar melts and covers all the surface of the cream. When eating, you will immediately feel ice cream's greasy flavor, burned sugar's fragrance and unique flavor of caramel. For delicious baked ice cream, it is worth spending 45,000VND.
Travel lovers.
Read more: