Halong Bay is one of the most amazing tourist destinations in Vietnam. If you want to spend some quality time away from the noise of the cities, then you must plan a trip to the Halong Bay. The exquisite scenic beauty of the Halong Bay is worth sighting and it cannot be complete if you don't travel on the Image Cruise.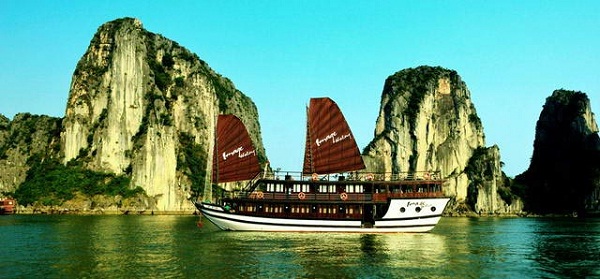 Image Cruise is mainly made up of wood and is decorated in traditional and contemporary Vietnam style. The entire decorations of the boat depict the culture and heritage of Vietnam. The boat is beautiful and is loaded with excellent acquaintances.
Image Cruise offers a new generation with the highest quality and safety standards. Amazing experience for tourists with perfect service and designed wide cabin with large window, private balconies, wood floor and modern furniture, well-appointed private bathroom with luxury amenities. Visit Halong With Indochina Tours Vietnam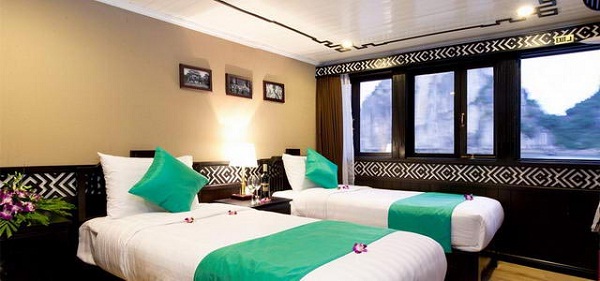 With five different boats providing 9 to 11 double cabins, ranging from 12m2 to wider spaces, the fleet's luxurious settings will be yours for the whole length of your stay on board.
The restaurant is opened to serve you from breakfast to lunch and dinner, in a mix of Western and Vietnamese fine cooking, while the wide upper sundeck allows you to contemplate sunset while sipping an aperitif.
Vietnam has a long tradition of massage that took its roots out of local religious beliefs and ancient traditional medicine. Image Cruise thrives providing an impeccable combination of traditional Vietnamese herbal remedies and all the present natural beauty products, to bring you a pleasant experience of peacefulness and happiness.
An ultimate experience you may always have dreamt of: waking up early amidst Halong Bay and practicing a Tai Chi session on the sun deck at dawn, while the Natural Wonder around you is slowly waking up.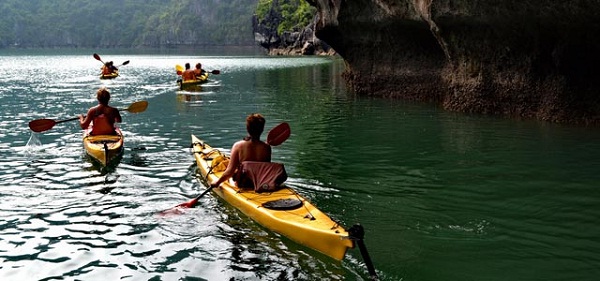 Probably the best way to explore the breathtaking beauty of Halong Bay while emphasizing on one's feeling of freedom amidst a Natural Wonder. Thanks to the bay's thousands of islands the conditions for sea kayaking are ideal – the water is calm, the current is fine and the wind is not too strong. Paddle through islets; visit hidden caves, lagoons, unspoiled beaches and floating fishing villages; and meet smiling local fishermen.
The recreational activities and beautiful sceneries will definitely equip you with some peace of mind and soul.
The Indochina Voyages team.