Cat Ba island, the largest island and most attrative site in Halong Bay, has grown rapidly and has become a tourist hub for both the Island and greater Halong Bay since 1997. One of the most popular and interesting services recently here is Kayaking. Kayaking in Cat Ba island is the use of a kayak – a small, narrow boat primarily designed to be manually propelled by means of a double-bladed paddle – for moving across water. Visit Halong Bay with Halong bay tours
Visitors can kayak in a wonderland of thousands limestone islets and paddle among eye-catching islets, visit hidden caves, lagoons, unspoiled beaches, floating fishing.
Kayking through Halong Bay is not only a fascinating experience, but an interesting adventure as well. The tourists may go through low caves at low tide to get to the collapsed center of huge limestone and vocanic rings. With some caves, kayaks are the only way to get up close.
The calm emerald waters of Halong Bay are best suitable for exploring by kayak. Tourism services here provide a range of tours suited to beginners through to experienced paddlers. Once coming here, you will not want to miss exploring rock arch, Monkey Islands, National Park, …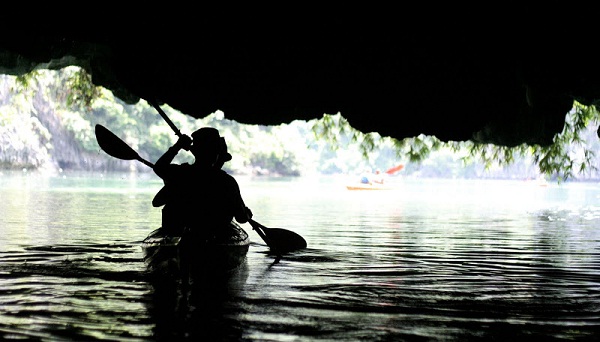 Halong is famous clearly for its  caves – some of which are beautiful illumination for the nature's favour here. There are few real beaches in Halong Bay, but Lan Ha Bay (off the eastern side of Cat Ba Island) that have more than 100 sandy strips and more clear blue water.
Kayakers will have a chance to enjoy the breathtaking vistas through Cat Ba Island and HaLong Bay which are offered by the World's Biosphere Reserver with best summer travel deal. Visit Vietnam with Indochina tours Vietnam
The Indochina Voyages team.