Offering kayaking service with many imported kayak, Halong Bay in Vietnam is ranked as one of the most perfect places for kayaking experience as well as excursion in the world. If having a chance to visit Halong Bay, do not miss to join guided kayaking. Indochina travel services
Kayaking in Halong Bay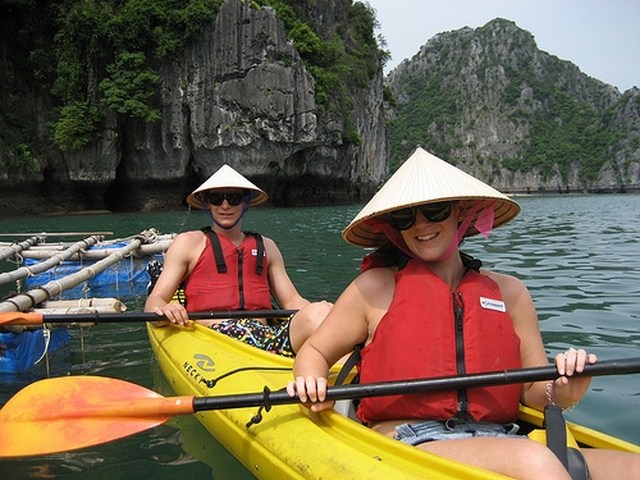 When it comes to vacation, holiday plan and travel, Halong Bay, which is a picturesque and scenic locality in Quang Ninh Province, Vietnam, is one of the most preferred destinations. Among plenty activities as well as choices for exploration available to you, Halong Bay sails are some of the most popular. Travelers will have the perfect place to head for their weekends or holidays thanks to its relaxation and comfort.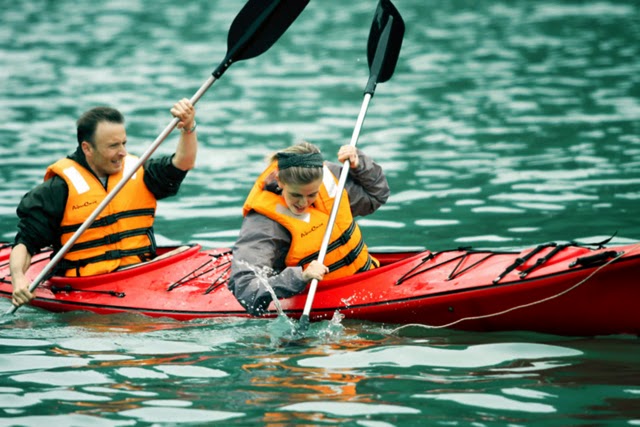 In Halong Bay, kayaking is one of the most attractive actions. Covering a total area of 1,500 square kilometersand offering many options for both the more and less adventurous, Halong Bay has been famous for kayaking for more than the last decade. As discovering unspoiled beaches, colorful fishing villages, the open sea and many hidden lagoons, travelers can maximize on maneuverability and speed by using modern kayaking equipment. And enjoying a sumptuous dinner and unwinding on the boat will be your unforgettable memory. Travelers can paddle through some amazing caves into peaceful lakes surrounded by Limestone Mountains and admire the natural beauty. It is thought that kayaking inside limestone karst is one of the most stunning specialties that Halong Bay offers visitors. In addition to the comforts, escort boats let you experience more the untouched culture harbored within the scattered limestone islands of Halong as well as the remote geology. You chances of the eerie romance of the islands is unforgettable and wildlife sightings are good, with tranquil on-the-water sunrises and sunsets. Alova Gold cruise Halong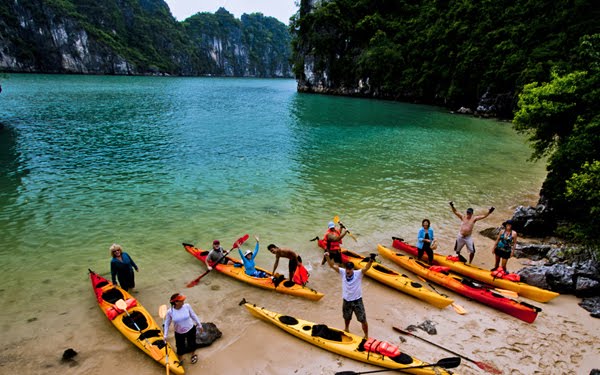 As beach is calm waters and travelers will be fully equipped with useful things including: spray kits, life jackets and paddles, it is generally assumed that kayaking is quiet safe. Gear and 'dry bags' which can keep your gear safe from the elements are two sealed compartments of kayaks in Halong.
Excursion is also one of the reasons attracting tourists from other parts of Vietnam as well as those from various nooks and corners of the world to Halong. Halong Bay is a popular holiday destination among foreign travelers. At various time of the day, the beautiful bay together with its 3,000 islands will come before you in different hues. Excursions in Halong, which is overloaded with incredible natural splendors, are always pleasurable. Excursions in Halong mean discovering the whole bay which features thousands of spectacular islets and limestone karsts in different shapes and sizes.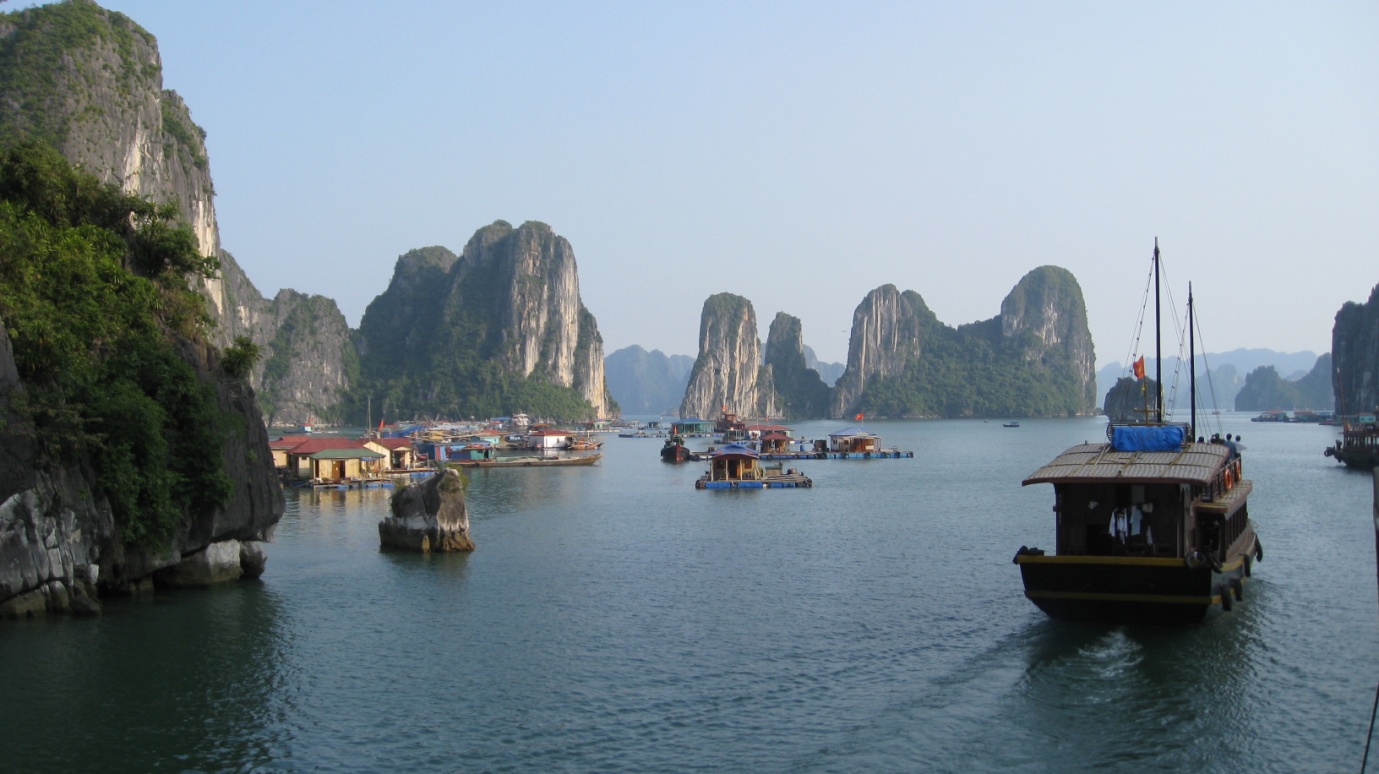 Experiencing a mean temperature from 15 degree centigrade to 25 degree centigrade, Halong Bay has pleasing climate making excursions there more enjoyable for the foreign visitors.
When having excursion in Halong Bay, you will have a great chance to come across amazing and enormous limestone monolithic islands, each topped with thick jungle vegetation, which rises dramatically from the ocean. You can find many hollow islands with huge caves inside. Tuan Chau and Cat Ba Islands are the two most famous islands.
See more:
I Love Vietnam