Born from November 2008 with Paradise Luxury I and now has total four luxurious vessels – with Luxury II, III and IV, the Paradise Luxury Cruise is the most famous, charming, and beautiful transporter of Halong Bay.

Paradise Luxury cruise I, II, III & IV were built according to the traditional Vietnamese junk design and present a lavish outfit blending in subtle harmony with the natural environment of Halong Bay – Vietnam.
With high capacity, 34 of each and total 136, the Paradise Luxury is the most favorable choice for large group of friends, families and company. About the cabins and designing style, the Paradise Luxury was born for luxury – as its name, deluxe and perfect with 17 cabins each boats including 6 deluxe cabins, 7 deluxe balcony (plus 2 with Paradise Luxury I), 2 Paradise Suite and 2 Terrace Suite (except Paradise Luxury I). Halong bay cruise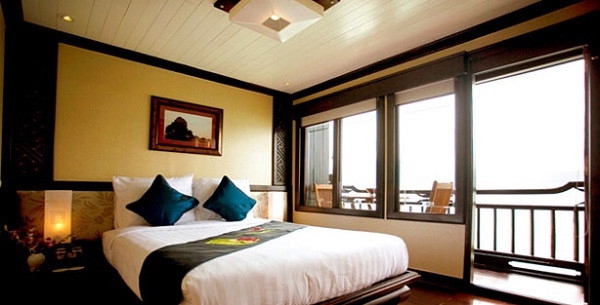 All the rooms onboard Paradise Cruise have been tastefully designed with shiny wooden floor and ornaments and furnished for the utmost comfort throughout the cruise.
The restaurant and bar are places of discovery and sharing with others. They combine tradition and freshness of rich oriental cuisine with the latest culinary trends from around the world.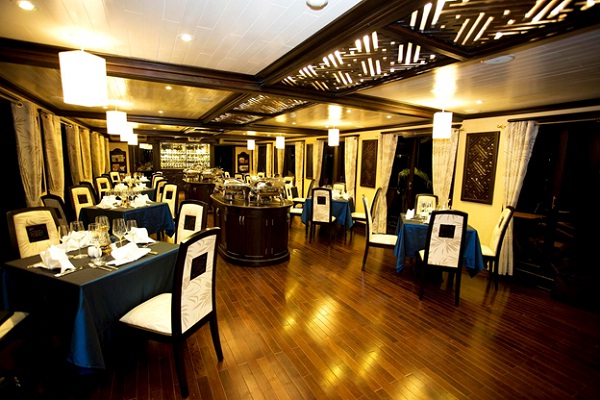 Passengers on Paradise Cruise may also experience a number of exciting on-board activities: Beauty Spa and Massage; free swimming, kayaking and snorkeling plus all the equipment one may need and interesting itinerary to explore the breathtaking beauty of Halong Bay. About the facilities onboard, Spa and Jacuzzi, definitely, are the most well-known services in the Paradise Luxury. All four boats offer Spa and Jacuzzi treatments including public (except Paradise Luxury I) and private Jacuzzi. Moreover, each decks of the boat also have its own features. Visit Halong with Indochina tours Vietnam
The Sundeck is mostly used for Tai Chi in the early morning and Sunbathing or fishing, the first and second deck is the places of cabins with showers, beds and relaxing, lastly the third deck is the most crowding with restaurant and bar where you can make friends, enjoy delicious meals and drinks.
Paradise Cruise is proud of being the perfect product of luxury in Halong Bay, setting new standards with an internationally leaded team, spacious and smart designed cabins, and panoramic view balcony on selected cabins and exceptional personalized on board services
Cruise Lovers.