Paradise Privilege Junk had been commenced service since beginning of December 2010 and has won great reviews from many passengers. It is a chance for you to cruise around Halong Bay on board your own private luxury junk. The Paradise Privilege has indeed been designed to become your home while exploring the majestic limestone sites.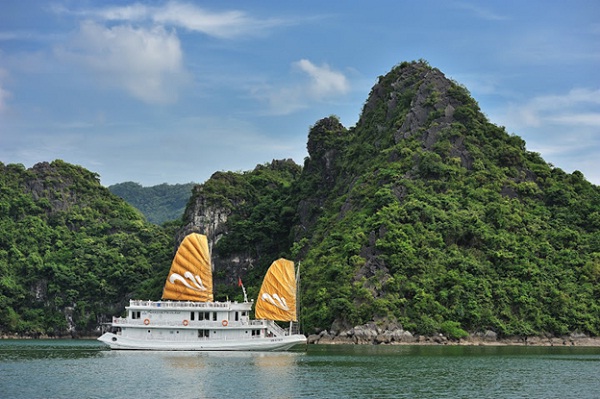 Both Paradise Privilege boats feature three cabins: two Deluxe Cabins and one Paradise Master Suite. Spacious and exquisitely elegant, they all provide absolute comfort and breathtaking viewings onto the bay.
Designed to accommodate 6 to 8 people per boat in two Deluxe Cabins and one Master Suite, they also feature a fully-equipped modern home kitchen, and a lavish and cozy dining-room.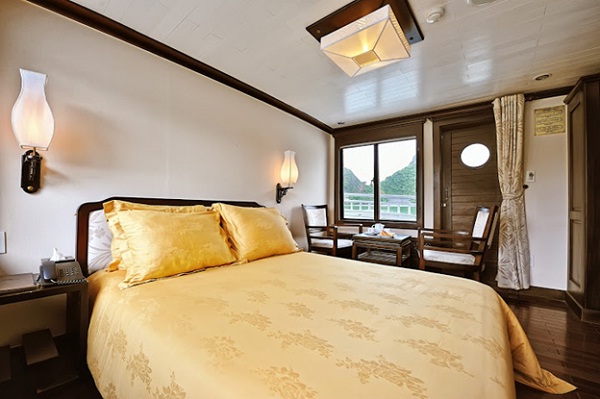 Designed with supreme sophistication, the suites are furnished with all necessary amenities to ensure the utmost comfort: large double beds, bedside tables, cupboards and ample storage space, TV/DVD/Stereo sets, table and chairs, etc.
On the top-deck, you can laze in the sun, surrounded by the stunning setting of the bay as well as enjoy a barbecue prepared before your very eyes in a refined and homely atmosphere. Travel Halong bay
Onboard Paradise Privilege, personalized service becomes a euphemism. As you will be attended by your own private butler, every moment will be concocted according to your wishes, every second dedicated to your prime comfort and pleasure.
Each boat features a kitchen in open space designed to resemble a fully equipped luxury home kitchen. You can attend the preparation of your meals before tasting the delicacies in the stylish and cozy dining-room, ask to be arranged a barbecue on the Sundeck or a candlelit dinner in a fisherman's floating house.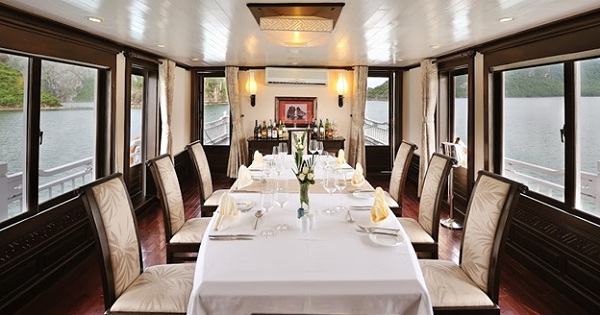 In these sublime surroundings, you will taste a delicate combination of exotic flavors, elaborate Vietnamese gastronomy and refined international cuisine accompanied by the fine selection of wines from around the world and an exquisite array of cocktails and beverages. Indochina tours
In addition, you can join in some activities, such as Kayaking, Snorkeling, Tai Chi Classes, Cooking Classes and etc.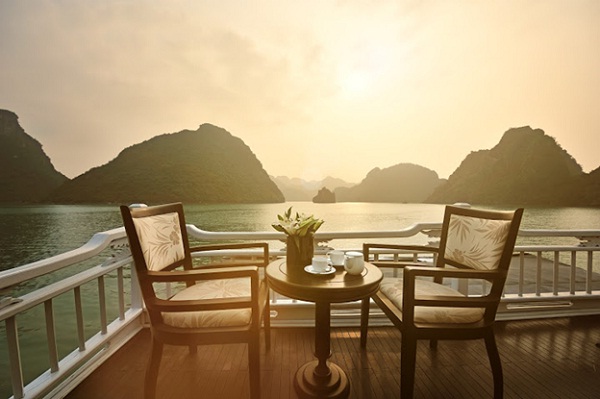 With Paradise Privilege the excellence of our signature customer care is coupled with an extremely personalized service to make our boat your home during your time onboard and cater for all your needs and desires.
Cruise Lovers.