Halong Bay – a UNESCO World Heritage Site is a perfect place for your trip. But do you know when the best time is to get there? Actually, the answer that most of experienced travelers agree is on summer. According to them, especially with summer lovers all over the world, summer time is the ideal time to rush to the beach with blue sky, clear seawater and full of sunlight. So, the reason why you should travel Halong in summer holidays? Simply, the summer on Halong bay is perfectly wonderful for any one.
The summer in Halong lasts from May to September yearly with the average temperature getting as high as 25
o
C. With the natural beauty it owns, the bay stands out with thousands of limestone islands rising out of water, long white sandy beach and rich biodiversity. Therefore, Halong is so amazing in summer. A trip to discover World Heritage site in sunny weather, a fascinating time to discover the natural beauty of Halong with a wide range of outdoor activities such as kayaking, swimming…, blue sky and appealing outdoor activities is all you need for your wonderful summer holidays.
Good chance for Squid fishing
Not many travelers coming to Halong bay know that summer is squid fishing in Halong bay. From 9pm in the warm weather, especially between May and June, shoals of squids usually flock to lighted ships in the bay. So, this is great chance to catch squids with some simple techniques and methods that the crew will show you. Nothing can be better than cooking and enjoying fresh squids immediately right after you catch them yourself. Come here, try and experience it soon in this summer.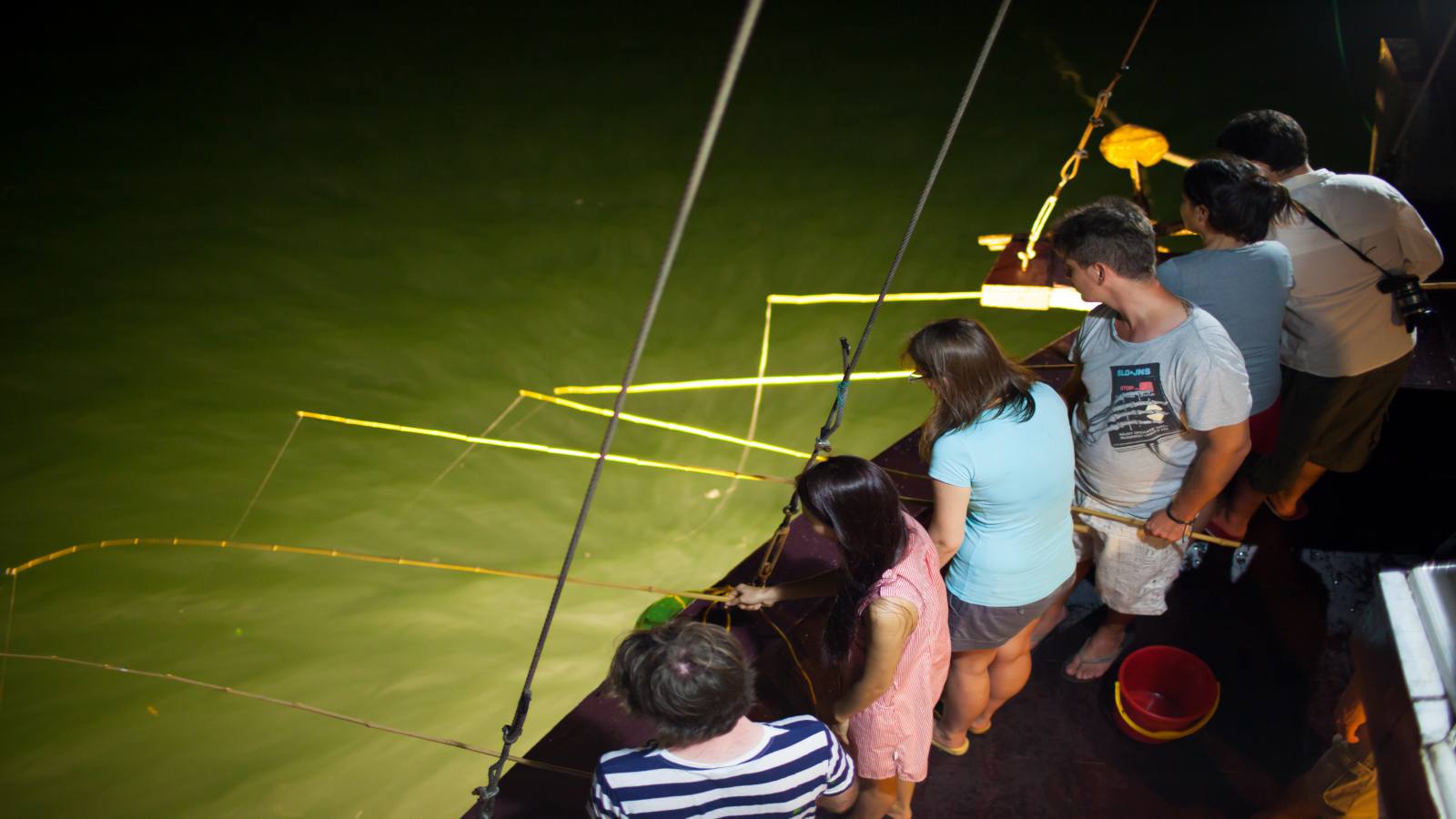 Witnessing the sun going up and down from the ocean
Witnessing the sun going down into ocean or going up to the sky has been definitely a interesting natural phenomenon that you should not miss. Imagine that you are on a wild beaches and witness the sunset over thousand limestone islands. It must be a lifetime memory lasting long during your life and travel. Such sublime moments are captured frequently in summer without rainy or foggy days as in winter season. How wonderful it is when you have an opportunity to enjoy the best moments of observing the sunset and sunrise. And ideal sites to admire such great time are often in advantageous high geographic position such as Thien Canh Son beach, Hon Xep beach, Ti Top Island, Soi Sim island or sundeck of boats…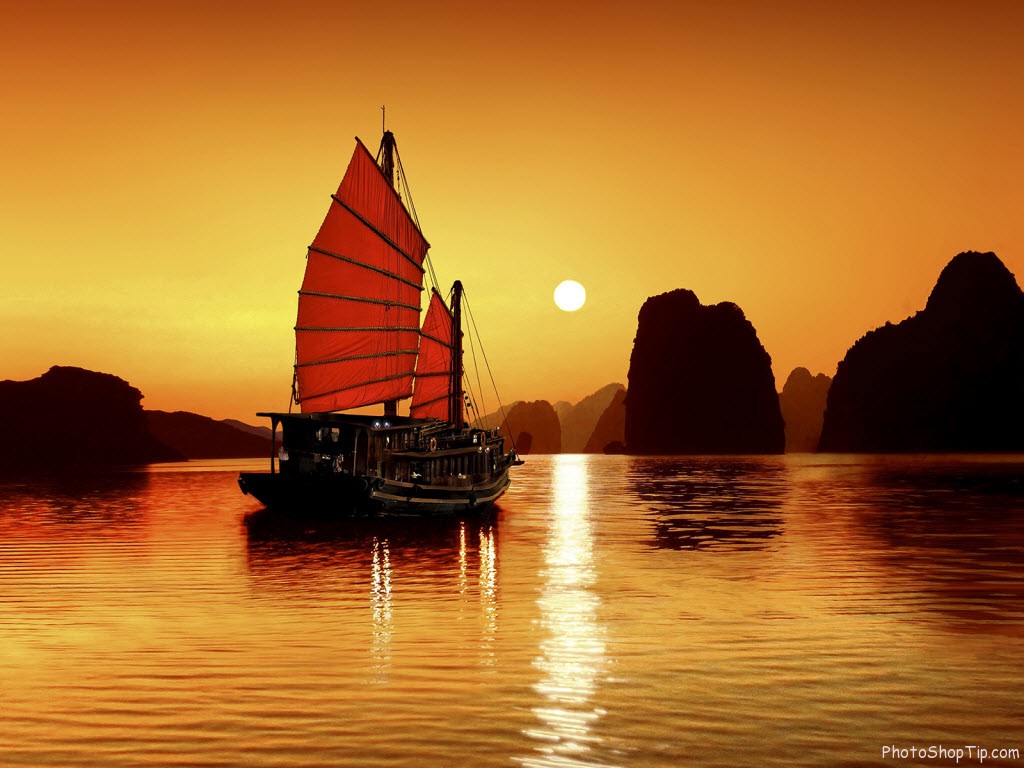 Interesting outside activities
Sunny time, clear blue sky, beautiful natural wonders on water that will make you exciting to travel Halong Bay in Summer. Actually, summer is the best time throughout a year to join a series of outside activities in Halong. The sunny time allows you enjoy many interesting activities and have a relaxing time on the sandy beaches. And these favourite activities are kayaking, swimming, visiting floating villages or caves, BBQ lunch on beach, relax on beach… Such great things will make you immersed into stunning beauty of surrounding nature. Swimming on immense sea water of Halong Bay is amazing in the morning or late afternoon. Halong bay tour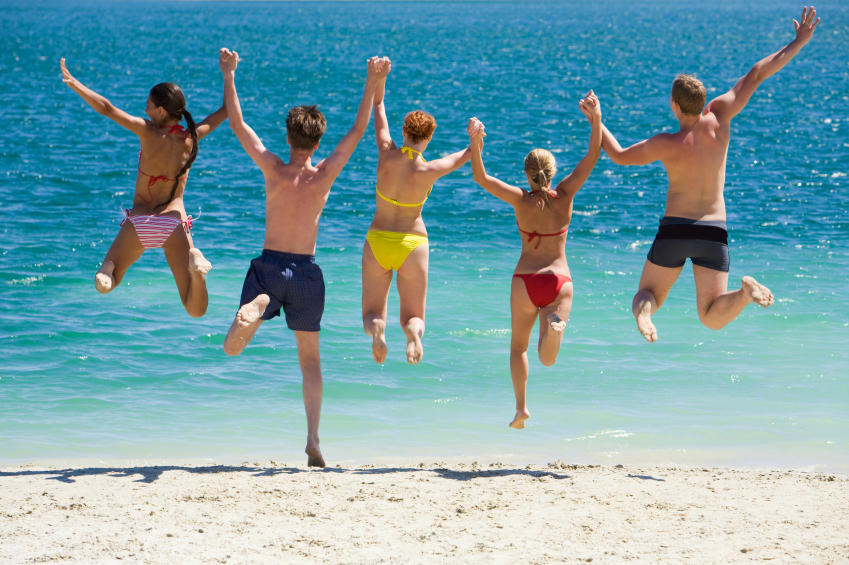 Kayaking on calm sea water is another interesting one to discover natural beauty that you shouldn't miss, especially in summer. However, in May, June, July, you should ask your tour guide or captain for advice in swimming or activities in water because the poisonous jellyfish are most active in this time. Nevertheless, don't worry too much, Jellyfish hardly cause serious trouble but popular symptoms such as hives, and rashes…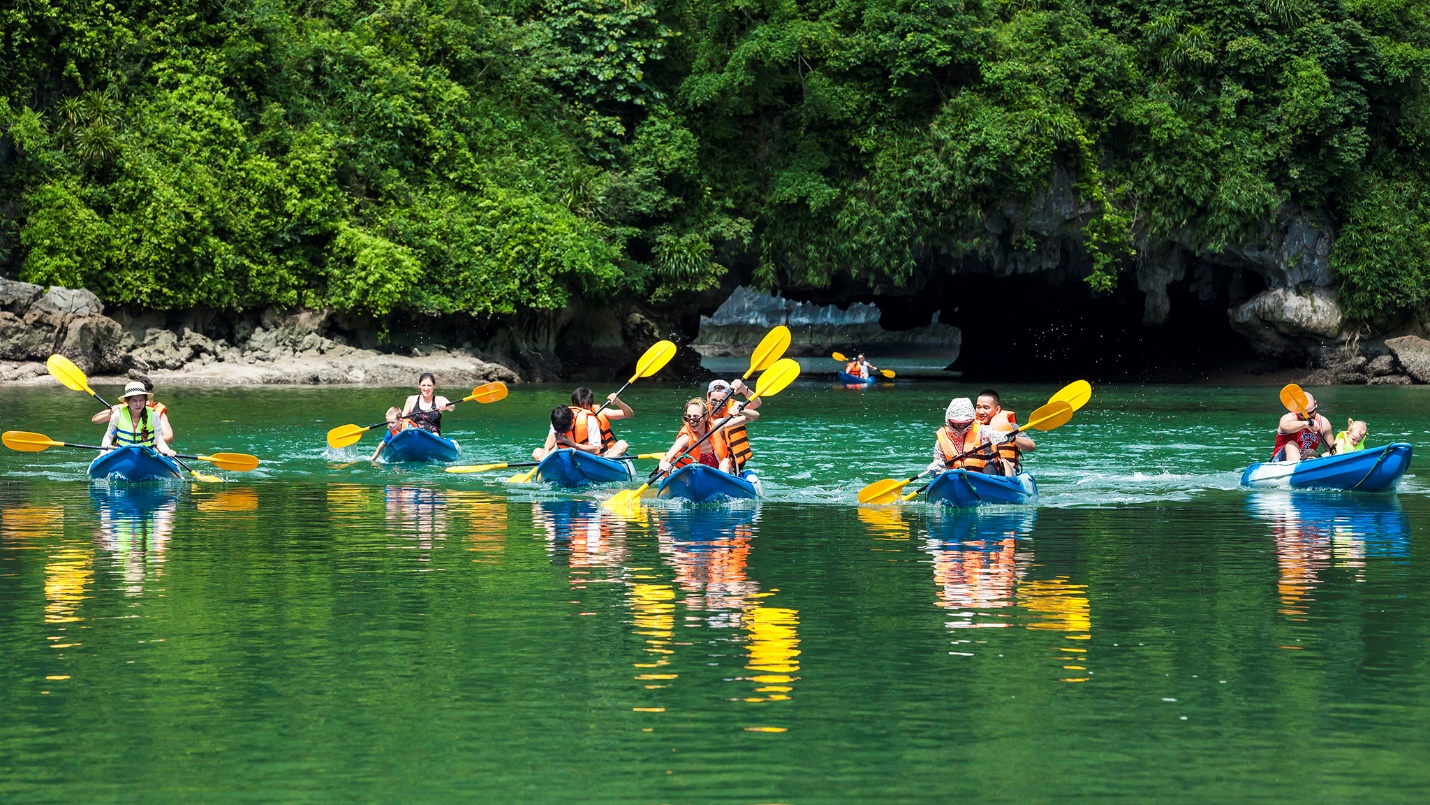 All the activities in Halong in summer are the most interesting in year. Once again, when coming to Halong, you should not miss to watch the sunset or sunrise from the best view, and to take part in outdoors activities at beach ….and enjoy the wonderful feeling that Halong promise to bring to you.
You can read more:
IV Blogging Team