Sapa is famous for culture diversity. In personal, I hope I will have chance to travel Vietnam in order to get in touch with 54 ethnic minority groups Mong, Dao, Tay, Nung, etc. As some mountainous regions in Vietnam, Sapa gathered many special and unique things which you can explore. There are the cultural characteristics of ethnic minority,the handicraft clothes, melody, living activities and cuisine. If you have chance to visit the Northern region of Vietnam, you can't forget this beautiful place. You can see more: Indochina Sails cruise halong bay
Despite in the hot weather, but when you visit Sapa, the air is cooler and more comfortable than the other places in Vietnam. And it's possible to have one rice harvest for year. Visiting Sapa in the beginning of the year, you can see an image of farmers growing the rice in some smaller terraced rice paddies. It's definitely hard job and will be so amazing to see all of the works to produce the bowl of rice. But if you can't arrange your time to visit Sapa that time, don't worry. Let's come to Sapa in September. You are going to be impressed by the natural picture here. Someone used to say that: you can't describe Sapa just in a word when you have chance to see the yellow terraced fields. It's definitely true! Surrounded by mountains and hills, terraced rice fields are stretched from the tops down to the feet under the blue sky. Dipping yourself in the fresh air, enjoy the present from motherland, it will be the most beautiful moment you have been in the world.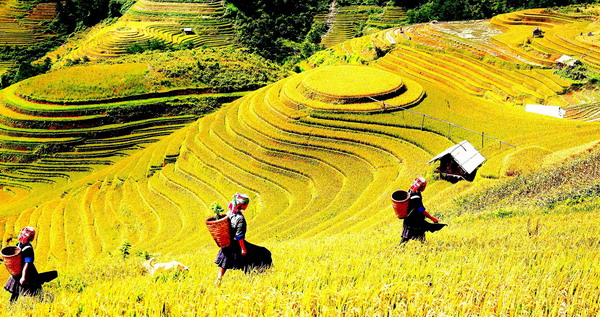 The main reason attract tourists come to Sapa is not only the magic beauty but also the culture, the traditional clothes here. The local people have lived like from generation to generation. They plant jute, plant rice and raise animals. The life on high mountain, isolated to outside world has hold them make some products for their life. Especially H'Mong people, they preserve traditional culture very well because they live in matriarchy society. The husband doesn't have to go to work and all of the old manners are maintained. So there are many ethnic groups don't dress the traditional clothes, H'Mong still maintain. And if you want to find out more about the traditional clothe of H'Mong living in Sapa, Cat Cat village is the best destination for you. Cat Cat is the only village still keeping the old weaving loom of H'Mong. They plant jute, weave clothes, dye fabrics, and stitch the traditional clothes on your own. This is very complicated technique because only the old people known how to make it. You will totally surprise about the way they shade the clothes. It looks like very hard and like a circus artist trying to keep balance on the rock. They use wax to make fabrics shine and then they have to drop it into the rock. It's really impressive technique and you never ever seen before. For more information, you can click: Halong bay Pelican cruise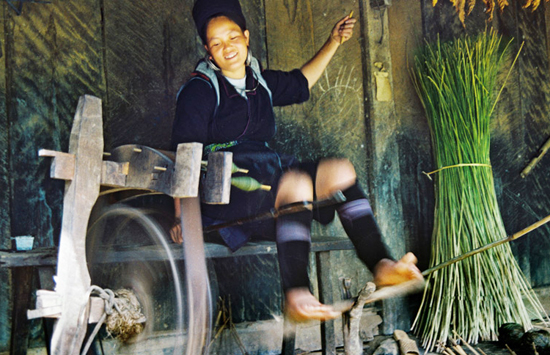 Besides exploring the natural beauty, the cuisine in Sapa is a thing you can't ignore. Especially if you have chance to live in homestay, it will be worth to learn how to make them directly from locals. One of the most delicious and tasty foods i want to recommend to you is Cap Nach pigs. This is the traditional dish of Giay ethnic minority group living in Sapa. The locals are going to dig 2 holes by "thuồng" in Vietnamese- a kind of shovel, one is above, the other is through it to build a fire. They will make the soil first. It will remind you some games you used to play on your summer holiday in the beaches. Then, hold the crowbar and scoop the soil out. After digging two very nice holes and making them link with each other, they will light a burning charcoal fire. The charcoal fire will create the heat inside so they can put the pigs down into the holes. Nothing is as interesting as by struggling to catch the pigs, dig the holes around, make a fire and enjoy this special dish on your own. I bet that is something you never done before in your life and you will feel the locals are so lucky to live here.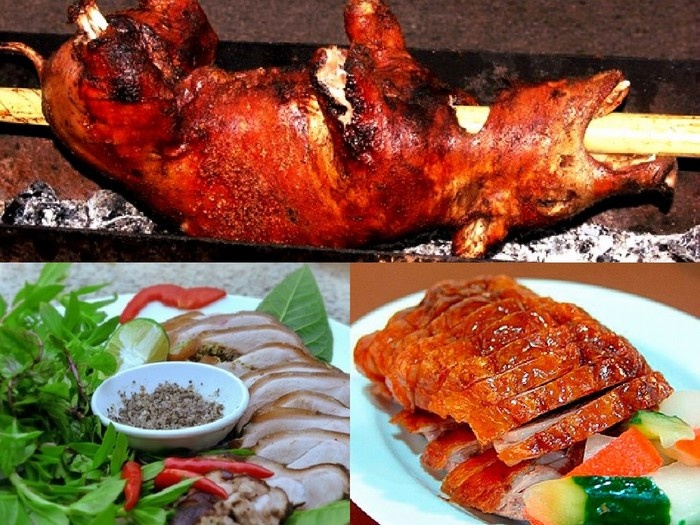 At the end of this essay, the familiar word I always want to talk with you: "Vietnam is a heaven to explore and experience". Not only Sapa but also other places will not make you disappointed. The only thing you have to do is to be ready to take a trip and come here immediately. We are opening the warm arms to welcome you.
See more:
Asia Travel Lover