Hotels near the sea, the best cheap price in Halong. General experience when renting rooms in Halong.
Before you travel you intend to book rooms early, preferably before a month. Early reservations are not just hunting for bargains, good quality room but also have the opportunity to enjoy the privileges. Avoid booking on holidays or weekends, the often very high price and not quality rooms. Halong bay cruises
Locate before booking, if you travel should choose Halong Bay near the city of Halong, areas populated so convenient for travel. Best to choose the hotel by the sea with the best cheap.
The Halong hotel can be divided into the following areas:
Hotels in destinations along Halong is the most expensive because mostly the luxury hotel and offers views of the bay
Area 3 Marines down there are also many cheap hotels, budget about 200000-300000 / night
Regional Training focuses Park hotel also offers an extremely affordable price but more expensive Navy area, room rates typically ranging from 300000-700000 / night, depending on the moment.
Logistics Area focused hotel quality, affordable with prices ranging from 500-1 million / night depending on room type.
So when renting property in Halong if limited budget you need to find cheap rooms should be in the region Vacation Rentals Long Tien Pagoda cost about 150,000 / night / 2 people. However, while occupancy in these areas if you want to move to the tourist destination is quite far, so if you rent a room should consider carefully the room rates as well as to facilitate the move. Indochina travel Vietnam
Alex Hotel – Cheap, affordable in Halong 
Address: 28A Cherry Street, Bai Chay Ward, Halong City
Rate from 283,553 VND / room / night
Contact: 043 2484656 or hotline: 0904 871 262
Room size: 18 m²
Size Beds: 1 large double bed
Price: $ 15 – $ 20 / room, depending on type.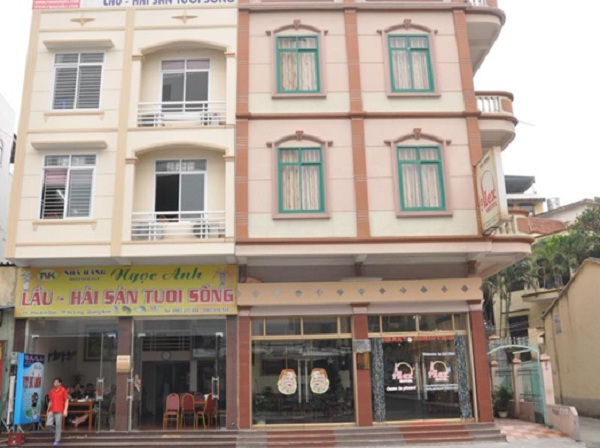 Hotel Alex Hotel from Halong Harbor 10 minute walk, Yen Tu Pagoda and 45 minutes drive from Wat Cai Bau 50 minute drive. The hotel is located in a convenient location: only 3 minutes walk to the beach, city center, near banks, ATMs 24/24, night markets, supermarkets and other related services.
The Light Hotel – Cheap Hotels, beautiful, modern in Halong
Address: 108A Garden Training, Bai Chay Ward, Halong City
Rates from $ 15 / room / night (Relatively cheap, pleasant)
EM: +84 91 969 10 00
Location: The Light Hotel is located near the Trade Fair Park Training (5 minute walk), 800m from the night market, beach 200m convenient location, with easy access to tourist attractions in the city.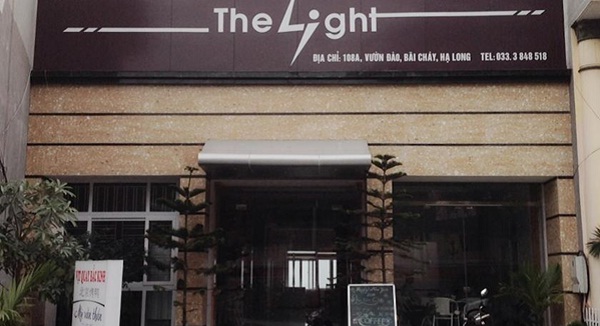 Amenities: The Light Hotel offers modern design, provides full equipment room amenities for guests: hot air conditioning, mini fridge, flat screen television, dryer, kettle, free wifi. The Light Hotel has a restaurant serving breakfast, fast food, has a bar serving soft drinks, coffee. It has a large lounge, luggage service. Hotel surroundings clean, cool, quiet, tourists will have wonderful holidays in Halong.
Sunrise Hotel – Great Hotel, beautiful, comfortable in Halong
Address: 42 Logistics, Bai Chay, Halong, Quang Ninh
Advice & reservations: 0917407298 to 0904639383
Tel: (033) 3844908
Fax: (033) 3844403
Location: How to Noi Bai International Airport is about 145km – The Cat Bi airport about 62km – Located in the city center on the coast of Halong and Halong from the sea 100m.
Hotel facilities: Sunrise Halong Hotel was built according to western architecture with 50 luxurious rooms modern standard quality.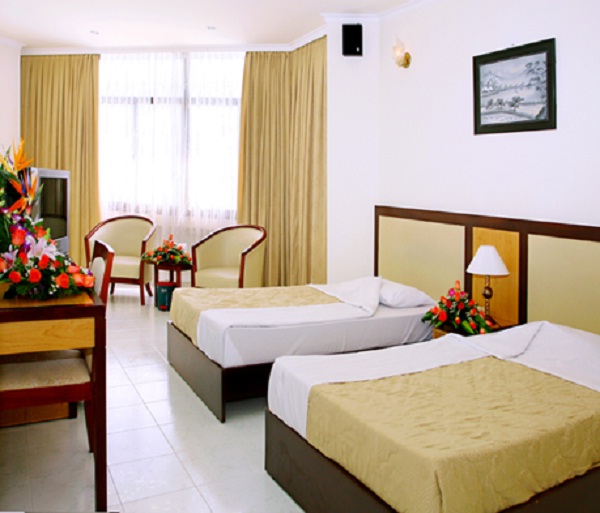 Travel lovers.