Not so well known and does not have many places of entertainment attractions such as Halong Bay, but Cat Ba still have a special attraction for visitors with the beauty of owning a mix of mountain, sea, of the valley and the beautiful fantastic caves.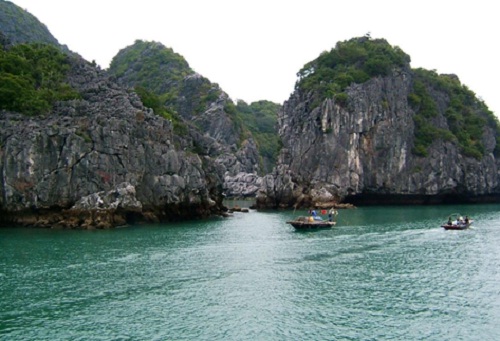 When we intend to travel to Cat Ba island, you should do 5 things below to enjoy the wild and magical beauty in here: Indochina tours Vietnam
Swimming
From the center of Cat Ba town, you can walk or rent a motorbike or electric vehicles ( all around for 100,000 VND) to close the beaches Cat Co 1, Cat Co and Cat Co 3 is not too huge but for beach discreet, fresh water. The beaches are linked by a small beautiful road along the mountainside. Cat Co 1 is quite extensive but often overcrowded, while the second and third grounds is narrower and more deserted.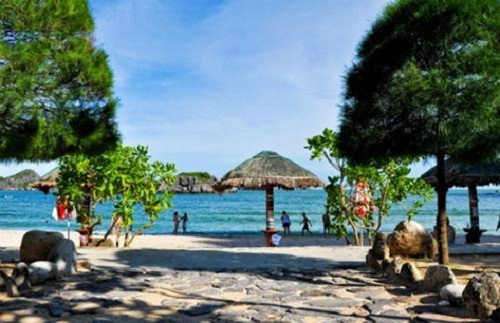 Snorkeling
Under the foot reef coral islands also have red with lots of seafood you like abalone, pearl, spiny lobsters and fishes of all colors gives this place a rare luster. If one attempts to dive into the ocean, you will be very exiting about the beautiful scenery of the sea that normally only see on TV or in the movies of the Discovery Channel. Joining scuba diving at the Center for Monkey Island Resort (Monkey Island). Snorkeling with coach guided, 30 minutes, with the price is 1 million VND; snorkel swimming for 600.000 VND. Halong bay cruise Vietnam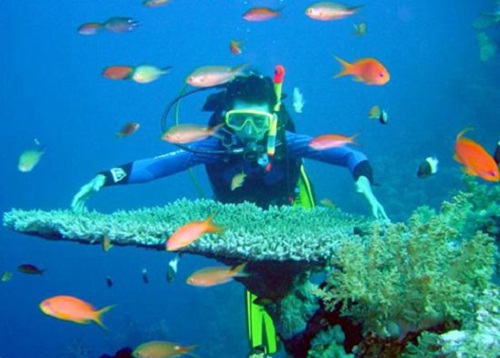 Walking at night on the beach
You can rent electric cars, bicycles or motorcycles to run sideway the beach city, smell the fresh air. Bicycles for 4 people to sit for price 30,000 / hour. However every last week, they prohibit vehicle traffic, you can simply walk. Some visitors prefer to stroll along the coastal mountain road linking with the main 3 beaches at night to indulge in the cold of night sea.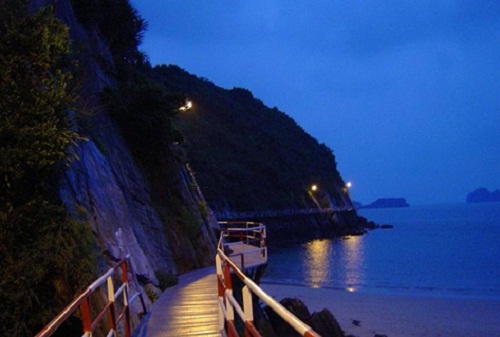 Visiting Monkey Island
Monkey Island is one of the most beautiful islands near Cat Ba town. It has cute monkeys living here. It also has Cat Dua beach, which is considered as the best beach in Cat Ba with very clean and a lot of white sand. You nowadays can stay in Monkey Island Resort, located in Cat Dua 2 beach, with over 30 equipped cabin wood and a lot of seafood restaurants.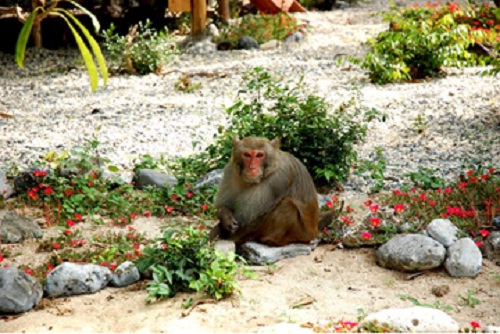 Rock climbing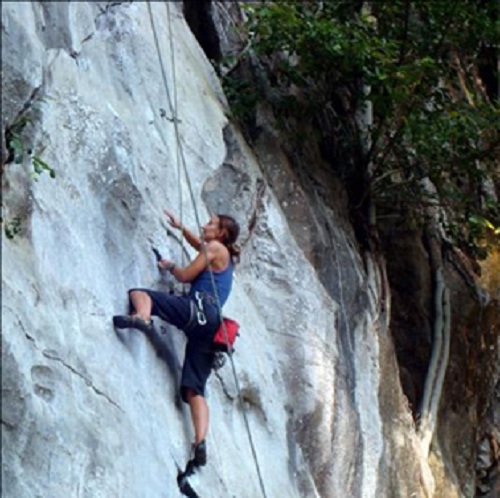 This is an activity for the people who love climbing. They open climbing tours which instruct you the best place to climb or provide facilities.
If you have a chance to visit Hai Phong, you should visit Cat Ba to have more interesting experience.
Asia travel.