Today the tour overnight on Halong Bay is one of the very popular tour for many tourists. An exciting feeling when night fades down the middle of the space, visitors to participate in activities such as eating dinner together, watching the moon and stars, on a scenic terrace Halong Cruise gorgeous at sunset or dawn, join kayaking, swimming in the bay, and then to karaoke, squid fishing when night falls… This type of tour that tourists as well as foreign countries have chosen the last time and it was current favorite. There are some recommended cruises to have great overnight tour in Halong Bay.
Syrena Cruise
Syrena Cruise is designed in the traditional style of Vietnam in collaboration with modern Western style, yacht Syrena representing level of service standard, luxury and comfort. Syrena started Yacht was launched in late Autumn 2010. The Syrena yacht includes two large yachts with a total 34 cabins are equipped with luxurious interior which can accommodate 68 passengers, serve tourists visiting the Gulf, relax.
With locations in the roof of the yacht, which is for those who want to bask in the sun as dawn. Here we serve beverages and snacks rich in variety, it is also appropriate location when sunsets and the stars the night on Halong Bay poetic. Hiking, swimming and boating in the blue water of the bay are activities many visitors love, morning exercises wake up full of energy and physical training for a new day on the roof of the yacht, the expedition of caves, fishing villages, cooking classes Vietnam. Halong bay cruise
Carina Cruise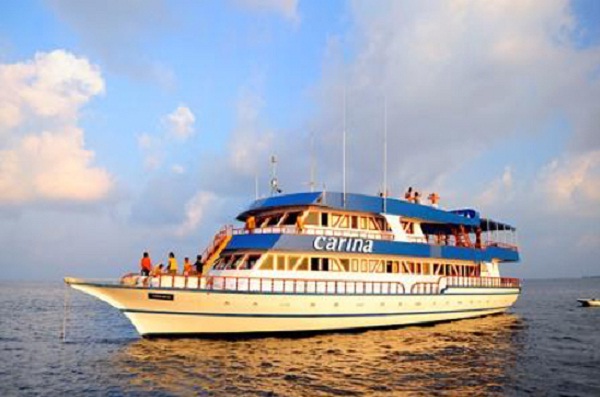 Unlike most of the Halong Bay cruise on the other, the benefits that it brings yacht Carina is one of the yacht gives visitors a sense of friendliness and warmth. With only 9 luxurious cabins and manned by a crew of children with 10 years experience. We cater for small delegations, couples and individuals. Cozy atmosphere we offer a separate service, different than most other fish on Halong cruise. With spacious dimensions of the yacht Carina, you will not feel cramped.
Poseidon Halong Cruise
Poseidon Halong Cruise made entirely of wood with contemporary architecture Vietnam including 08 bedrooms, spacious balconies with private bathroom, large wooden floors, formal dining room, a lounge bar, spa, kayaking, massage… The staff of trained, friendly and enthusiastic to bring you exciting journey and unforgettable experience. Indochina travel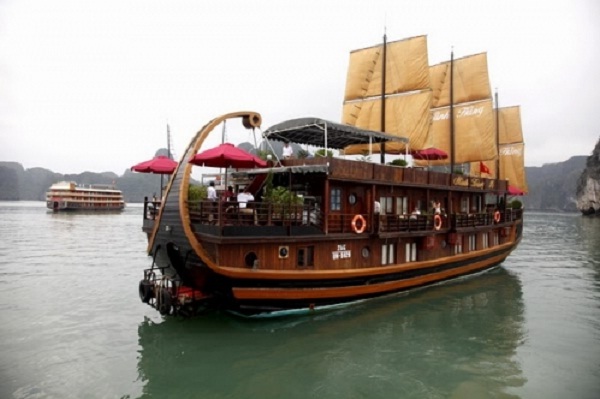 You will discover other parts of Halong Bay, especially in less populated places and few tourists, makes you feel you are not in a tourist trap constantly surrounded by numerous boats.
Travel lovers.
Read more: