Navigate between the Halong Bay, one doubt as to a fairy world petrified. Hidden in the rock island that is beautiful caves. It really is the castle of the creator among earth place. Here are top 4 wonderful caves must see in Halong Bay, Vietnam.
Tam Cung cave
Tam Cung cave is situated on the island May Lights – an island located almost separate from the other islands.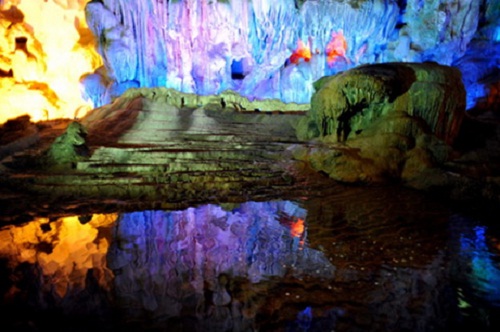 At the first stop, suddenly we stopped somewhere quiet to hear echoes of the sounds of rock above St. T'rung or tucks. From the first compartment to the second compartment through a small crack in the door, walked bumpy, here as a living natural museum, is stone lions, seals, hydraulic god statues. To prevent the same visitors will see a magnificent bas-relief carvings on which the bizarre shapes but very laborious, this cascading in a general body balance and harmony. Cruise Halong bay
Virgin cave
Virgin cave is located on the flanks of a small mountain east arc Bo Hon island chain along with the shocking system, Tien lake, Luon Cave.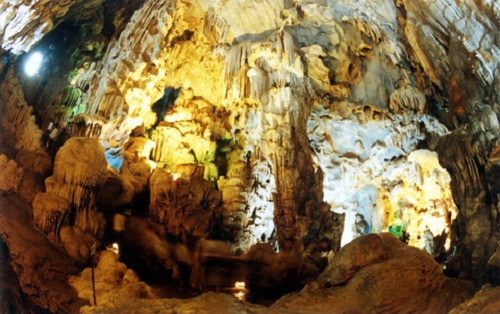 Like a number of caves on Halong Bay, Virgin cave associated with a moving story about love boys and girls. Whether its ending is tragic, the story is a reason to explain the mysterious natural phenomenon – the birth origins of the caves on Halong Bay. Besides a love legend, the Virgin cave is among the archaeological ruins at Halong Bay. Indochina tours in Vietnam
Hang Hanh
Far from Cam Pha Town 9 km west, 20 km from Bai Chay, Hang Hanh is a beautiful and longest cave than the existing caves on Halong Bay. 1300 m active length, runs through the mountains to the sea rock Quang Hanh.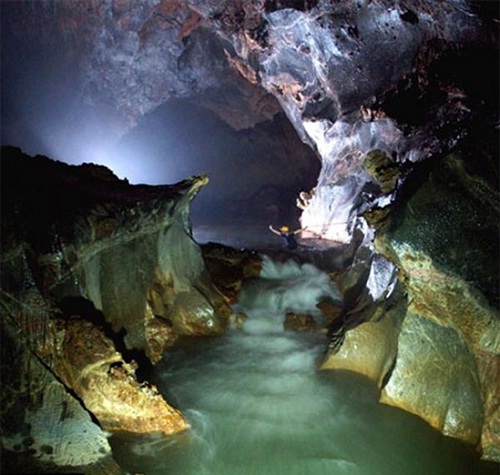 The more deep, more beautiful dynamic, bringing wild looks. These inflorescences brilliant stone, the diamond office, when we limelight, the massive raspberry, beam peony, orchid scene… All are in a position to reach out to shake wonky. Somewhere there is flickering like drumming festival come from outside himself. It was the sound of waves lapping gently on the cliff created, and more beautiful images strange.
Ho Dong Tien cave
Ho Dong Tien is one of the most beautiful caves in Halong Bay. In particular, the cave still retain a lot of traces of the movement of the geological formation of caves, stalactites.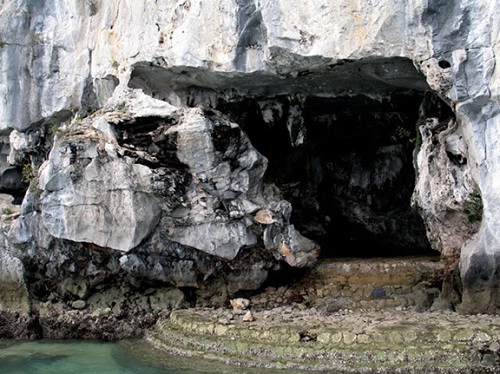 Ho Dong Tien cave like structure typical shelf, the bottom of the hole is not much above sea level, even at the entrance to the cave was flooded, to exalt the new road up to be.
Each cave in Halong Bay will bring a particular and special beauty is the human imagination is hard to imagine.
Asia travel.