Both Halong Bay and Phong Nha – Ke Bang National Park are Vietnamese tourism pride when they were both designated The World Heritage Sites by UNESCO. The nature has given them admirable beauty that hardly can be found similarly anywhere else in the world. Let's find out about how to travel from Halong Bay to Phong Nha – Ke Bang and the magnetism of each destination in turn.
An outlook of Halong Bay
Halong means "Landing Dragon". The name has given a little insight into the spectacular landscape of this area. In Halong Bay, there are thousands of limestone pillars rising above the sea. Their limestone has been worn down by 500 million years of tropical downpour, and topped by thick jungle growth. Along with them are hundreds of blooming islands scattered offshore. The islands vary considerably in size and shape, forming a complex maze on the sea surface. The unique beauty of the bay unsurprisingly makes this a northern Vietnam's number one – tourism hub.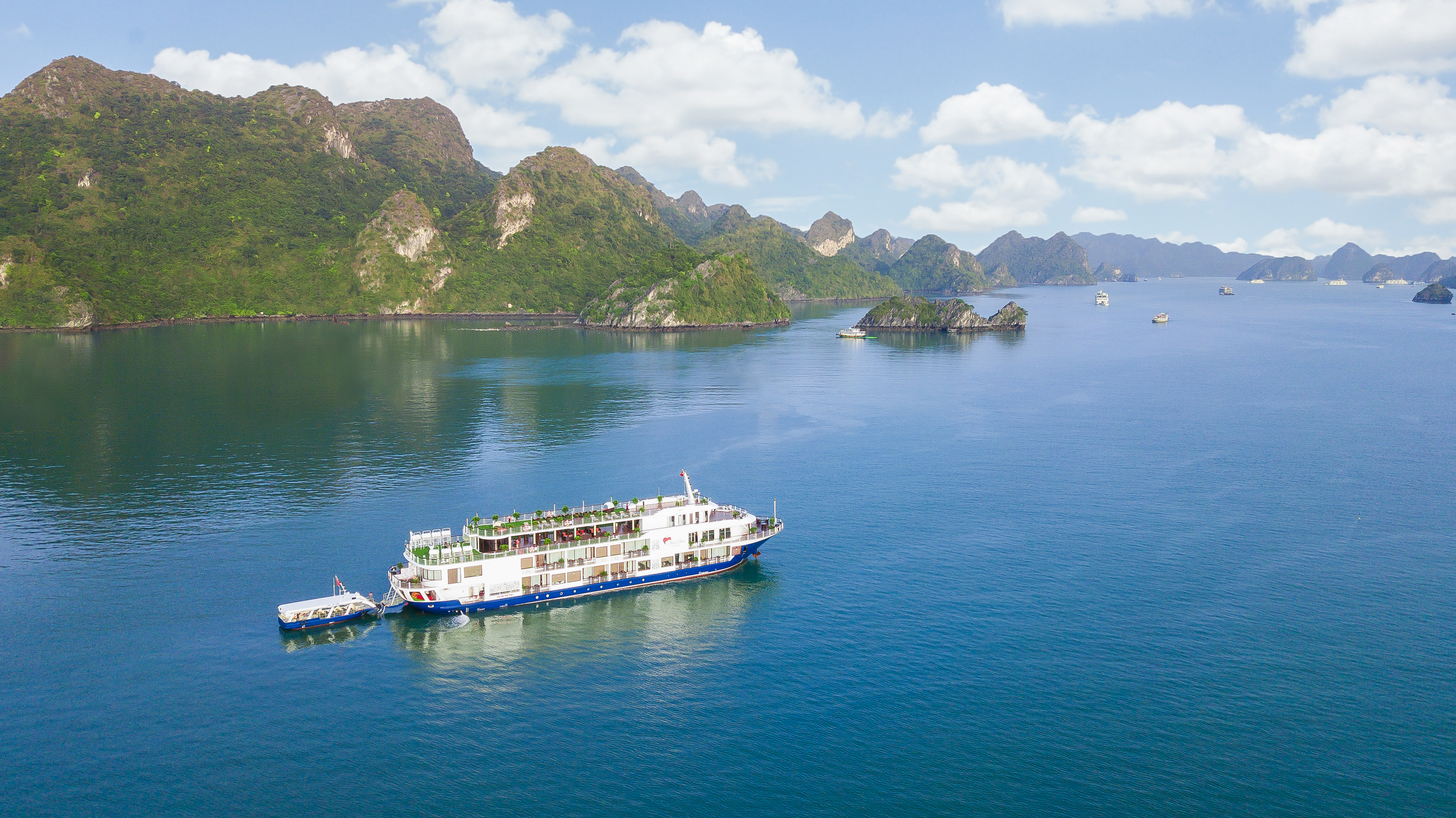 An overview of Phong Nha
Phong Nha – Ke Bang National Park, the name has aroused a deeply moving feeling in every traveler's heart because of its breathtaking scenic beauty. The attraction of Phong Nha – Ke Bang comes from its striking cave systems, graceful springs, picturesque waterfalls, the impressive level of biodiversity and the fresh bucolic air. Spending over 400 millions of formation and evolution, the karst mountains in Phong Nha – Ke Bang has led to the creation of not only stunning underground rivers but also a hundreds of cave systems of extraordinary scale and length. The most terrific cave among them is Son Doong Cave, which was first explored and officially announced in 2009, and held the position of the world's largest cave from then on. The discovery of Son Doong Cave has made the fame of Phong Nha – Ke Bang more widespread known than ever.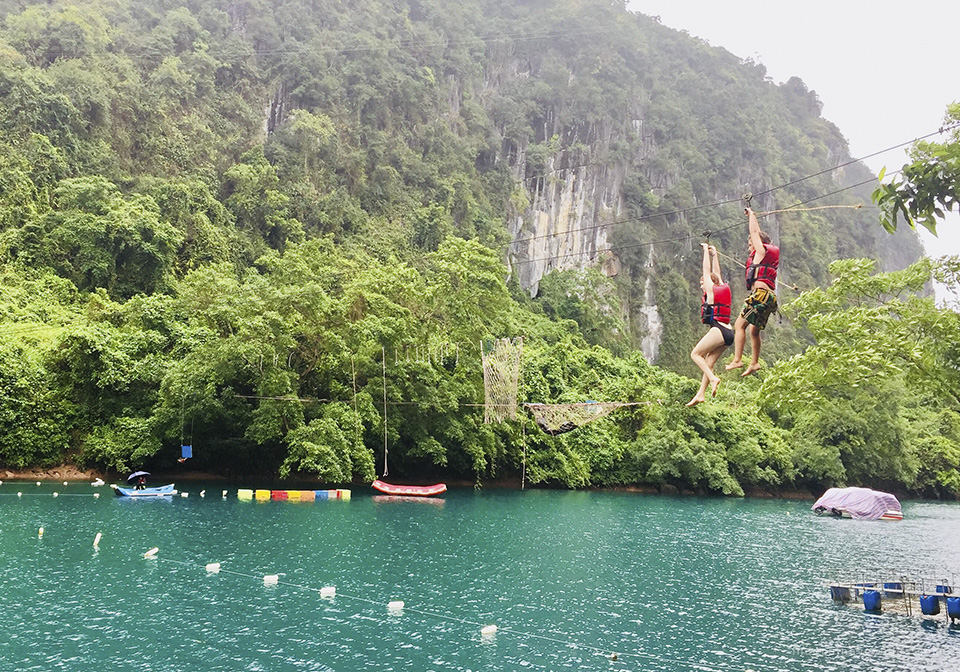 How to travel from Halong Bay to Phong Nha – Ke Bang
The two tourist attractions are about 600km far away from each other. There are several options available for you to move between them.
By bus
Hoang Long Bus Company has a daily sleeping bus, departing at around 07:00 pm from 02 Nguyen Van Cu, Halong, Quang Ninh. It arrives at 287 Ly Thuong Kiet, Dong Hoi at about 9:00 am. The journey takes approximately 14 hours to complete with the ticket priced at US$10 – 13.  The sleeping bus is air – conditioned, and it occasionally has wifi. You can book your ticket from its company website: http://www.hoanglongasia.com.
After that, you can catch a local bus from Dong Hoi to Phong Nha for about VND 35,000 (approximately US$1.5. It departs hourly from many bus stops around Dong Hoi city. You can look for the green and light yellow bus with the name of route Dong Hoi – Hoan Lao – Phong Nha on it. The journey usually takes you about 1 – 1.5 hours to complete. Traveling by bus is obviously the cheapest way, but be prepared to allocate a lot of your time if you're taking this option.
By train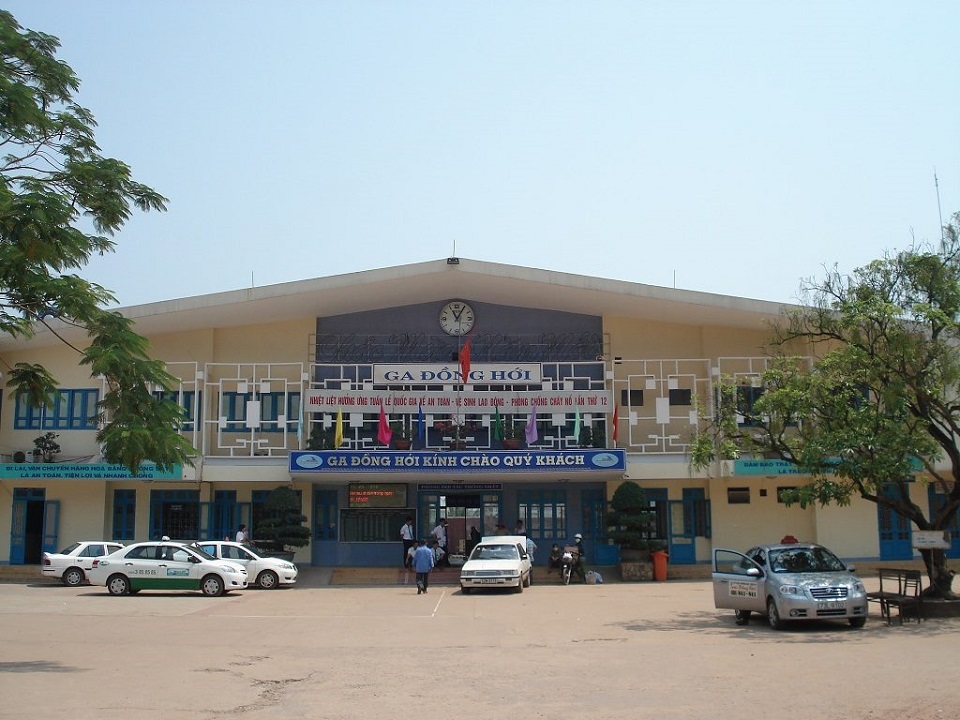 Trains are an enjoyable way to travel and you can see a bit of the countryside of Vietnam. However, for this means of transportation, you have to come back to Hanoi from Halong Bay to travel. It is especially comfortable if you purchase a ticket in a soft-sleeper cabin. There are only 4 beds in the cabin, so there is enough room to sit up or lie down. A hard-sleeper cabin does not provide enough room to sit up because there are 6 beds per room. You can check the train schedule via the Vietnam Railway official website to book your train tickets in advance.
By air
If you don't want to waste your time travelling by bus or by train, traveling by air is a good option.  However, similar to trains, you have to get back to Hanoi to take a flight to Dong Hoi airport. The flight usually takes you about 1 hour and a half, which is the fastest way to travel. It is convenient to check the Vietnam Airlines or Bamboo Airways websites ahead of time to ensure an available flight on your desired travel dates.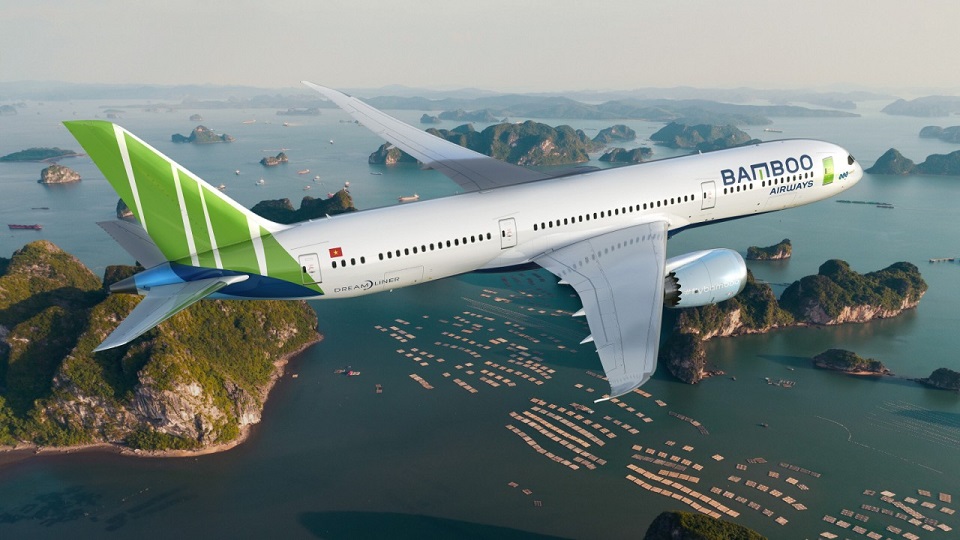 The above ways of transportation will take you to Dong Hoi city, the nearest urban area to Phong Nha – Ke Bang. From Dong Hoi, together with local bus, you can take taxi, motorbike or private car to get to Phong Nha – Ke Bang National Park. It is very easy to catch a taxi when you are in Dong Hoi. The cost is about VND 500,000 (nearly US$21) and can be negotiate. Renting a motorbike to Phong Nha is also a preferable way for many travelers. It takes about 1 hour to cover the 45 km route from Dong Hoi to Phong Nha via a highway. The rent cost is about VND 150,000 – 200,000. However, taking a private car is the most suitable for a Vietnam family tour package due to its safety and convenient. You are suggested to contact Vietnam tour companies for the best arrangement.
The writing has shown you the easiest ways to move between the two World natural heritage sites Halong Bay and Phong Nha – Ke Bang. I think it is difficult to describe the splendor of these 2 eye-catching places in an accurate and coherent way. Only by exploring them on your own can you feel their exact gorgeousness. Therefore, don't hesitate to plan Halong Bay tours, then preparing your backpack for a long term travel adventure from Halong Bay to Phong Nha – Ke Bang.
Giang Tran – Travel lover