Halong Bay is one of the World Natural Heritage and the must-see attraction in Vietnam. It owns charm and pristine beauty of natural scenery with a complex of hundreds of small green islands, deep blue water. In each season, it is beautiful in different ways, attracting tourist all year around. In December, the weather here has characteristic of cold winter. Dim sunlight, foggy sky and cold temperature, all create extremely romantic landscape. Here are some activities you could experience when traveling to Halong in December. Alova Gold cruise halong bay
Sightseeing in foggy early morning
During the winter, the average temperature of the area gets as low as 150C and the humidity is relatively high. In December early morning, the sky seems to turn into gray because of heavy fog. Vaporous foggy sky and cold temperature make the landscape much more romantic. Limestone cliffs and the ships are looming in the distance make image like "the endless dream" in the mind of foreign tourists. Though it is warm sunny day or wet foggy day, Halong Bay still owns special beauty and is the ideal destination for those who want to escape from the hustle and bustle of life and find the inner peace. That would be an experience you should not miss when visiting Halong Bay in winter season.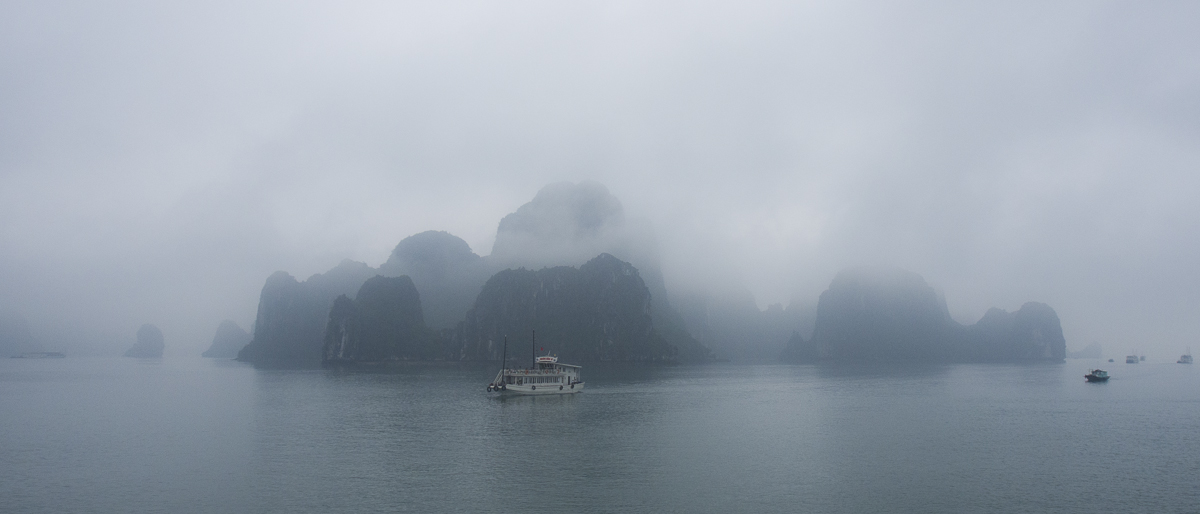 Kayaking
The sky is not gloomy whole day and you still can do lots of exciting activities, one of them is kayaking. Kayaking is a kind of paddling which moves across water by using a kayak. You could play alone for sightseeing or in a big group for more fun. With thousands islands and isles, calm tides, clean, and emerald green water, Halong Bay is ideal for this activity.
Currently, many Halong Bay cruises offer kayaking service to tourists. Kayaking will make your Halong day trip more interesting and memorable. Especially, paddling around the limestone karsts caves allows you to enjoy the most colorful limestone towers from different angle: up close, at sea level and without the constant thrum of an engine in the background. For more experienced kayakers, there are also kayak-only trips.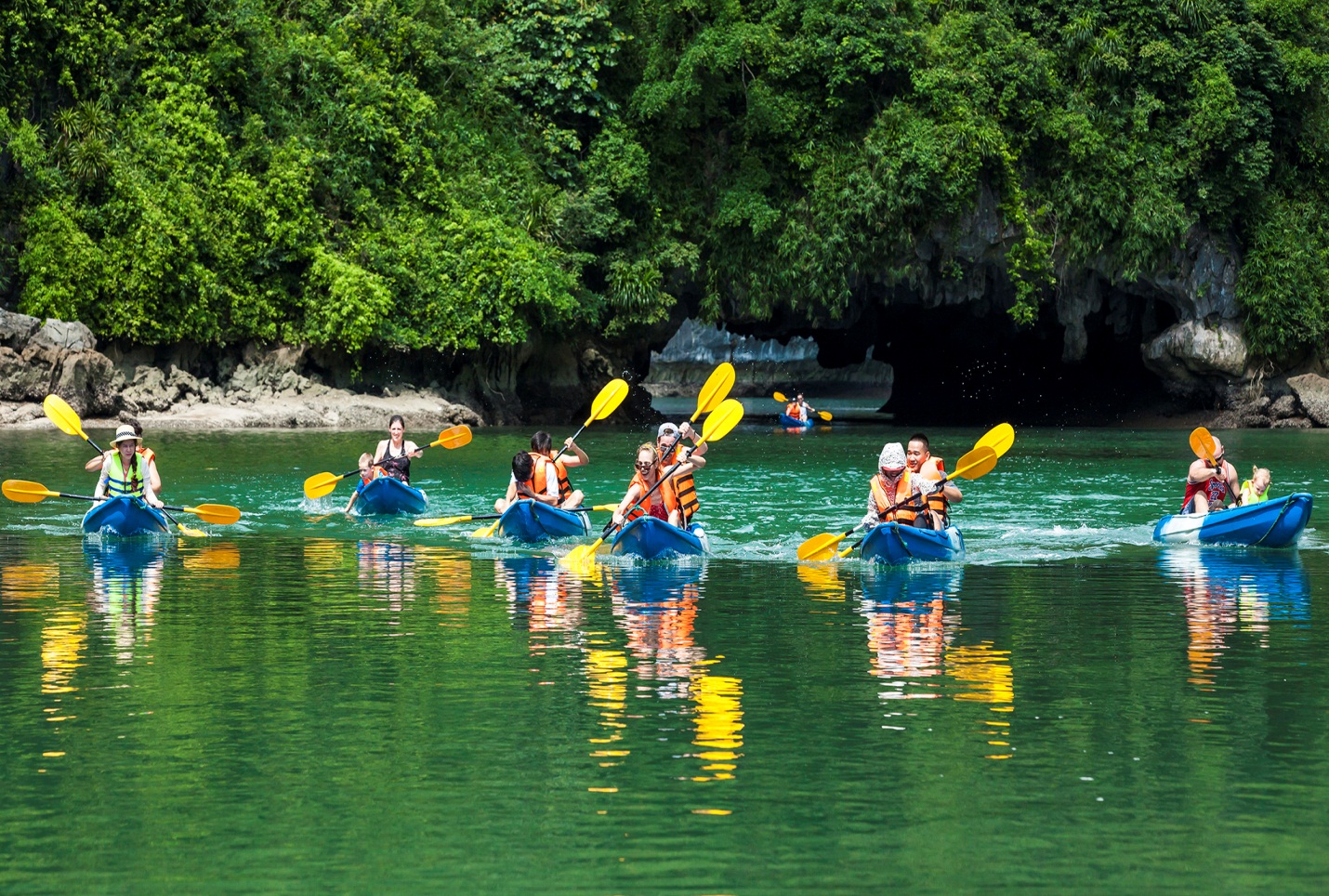 Visting limestone karts cave
The weather seem to can not limit interesting activities in Halong. Another excited experience you could do in Halong bay is discovering limestone kart caves. There are colorful caves and grottoes, with stalactites and stalagmites. Its limestone pillars are an unique natural feature of great scenic beauty and biological interest. The great extent and the richness of its forms sets it apart from other sites. Take a cruise trip on Halong bay, limestone karts cave is really worth to see. That is really a miracle of the Creator.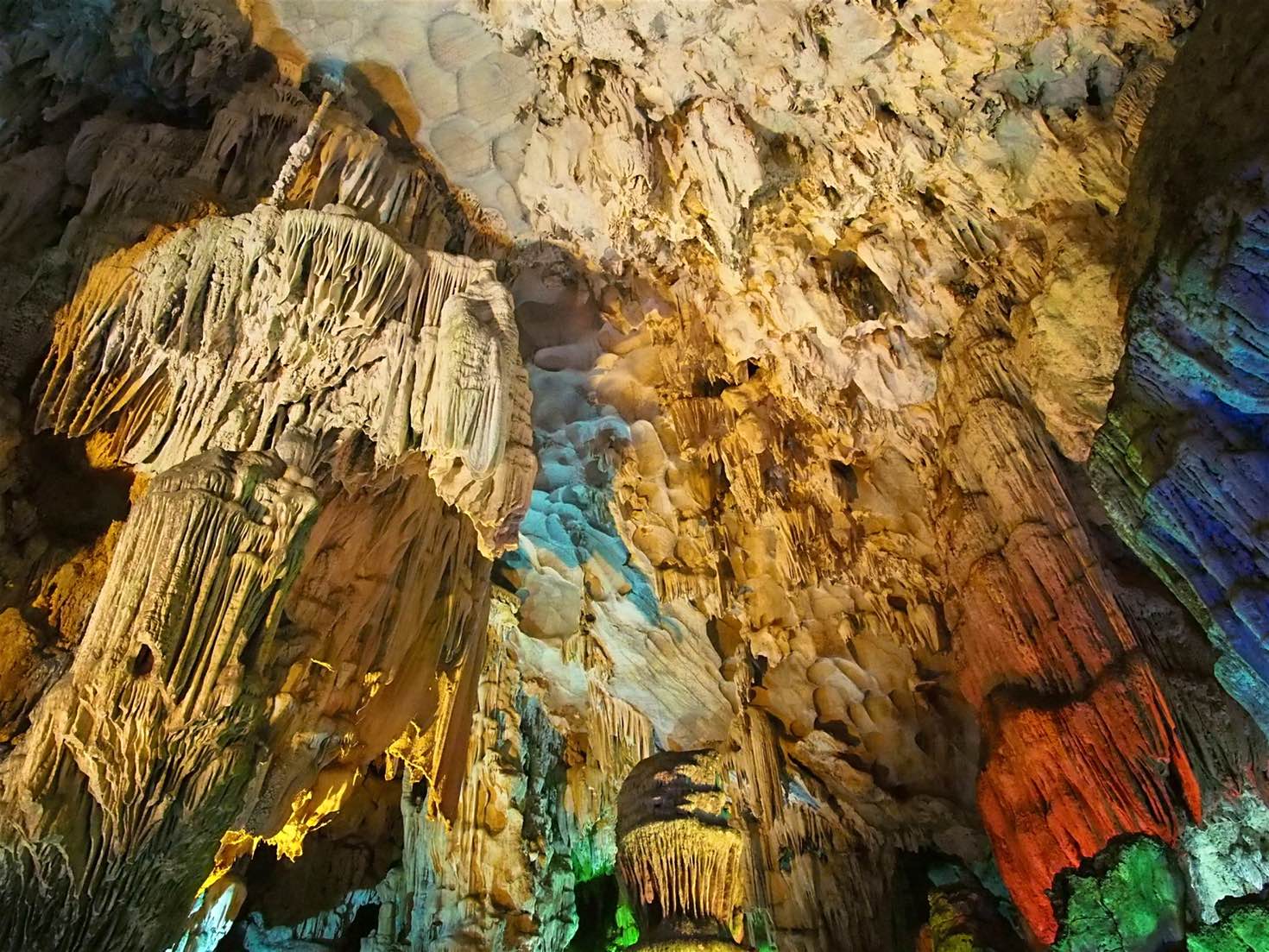 Have dinner in a cave
After a whole day packed full of activities, we anchor at a secluded harbor where you will enjoy an amazing dining in a cave. Allow yourself to be bewitched by the mystical scenery inside. The dinner will be an unforgettable experience as much for the delicious and beautifully presented food, as for the romantic setting. This is a wonderful place for special occasions such as a honeymoon, wedding anniversary, and birthday. I believe that it will be the best moment in your trip.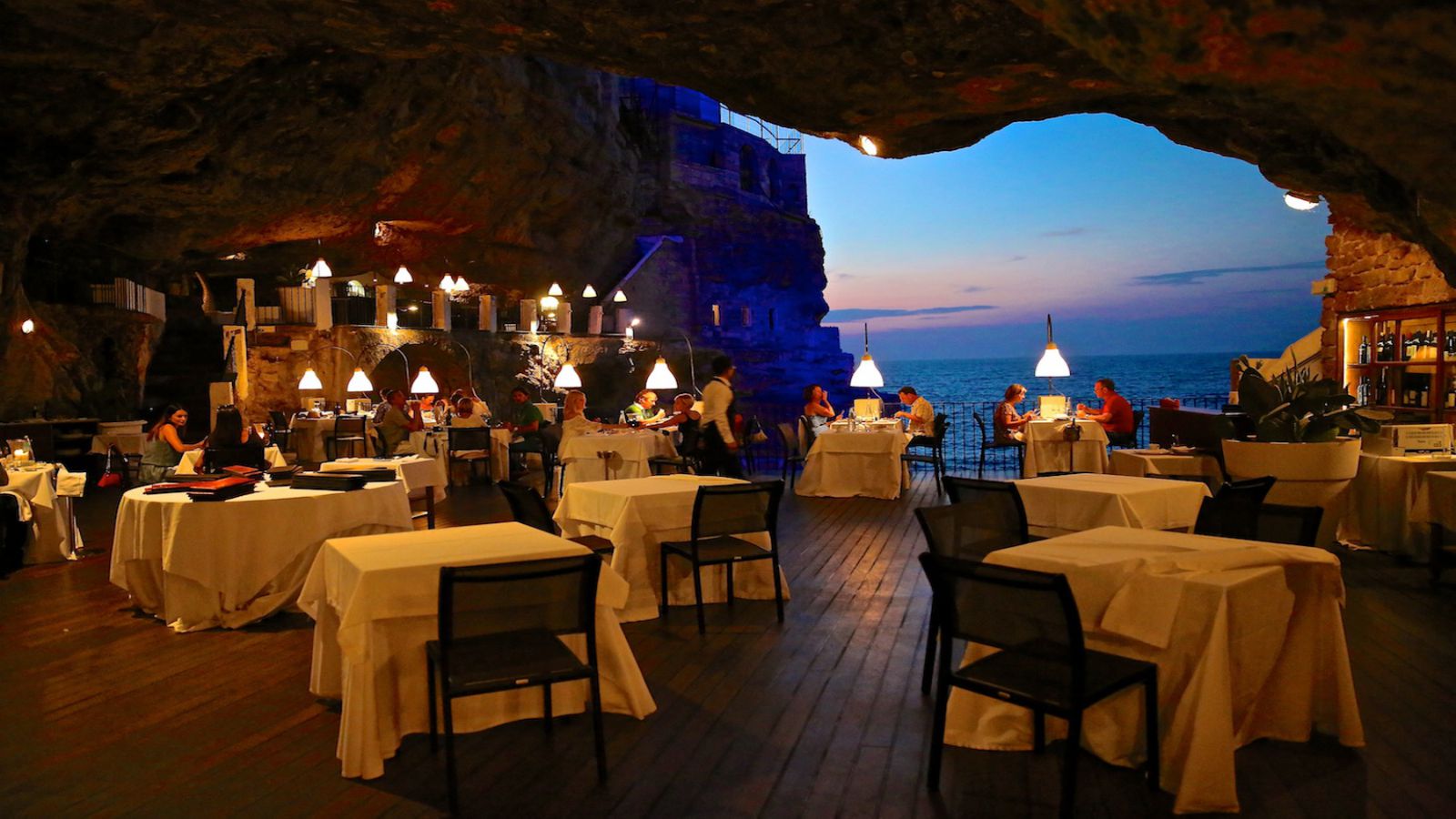 Sleeping on boat
Though many luxury and modern hotels are being available on the bigger islands or in city center, I still recommend you newcomers to spend a night on a boat. This way, you will be able to get closer to the Bay and the nature. The boats may be diesel-powered junks or high standard cruisers. The junks are less expensive compared to cruisers, however small and not move smoothly, that can make you tired during the traveling around the Halong Bay. Pick the boat/accommodation that suits your style and budget, and then try it for at least one night. Dragon Pearl cruise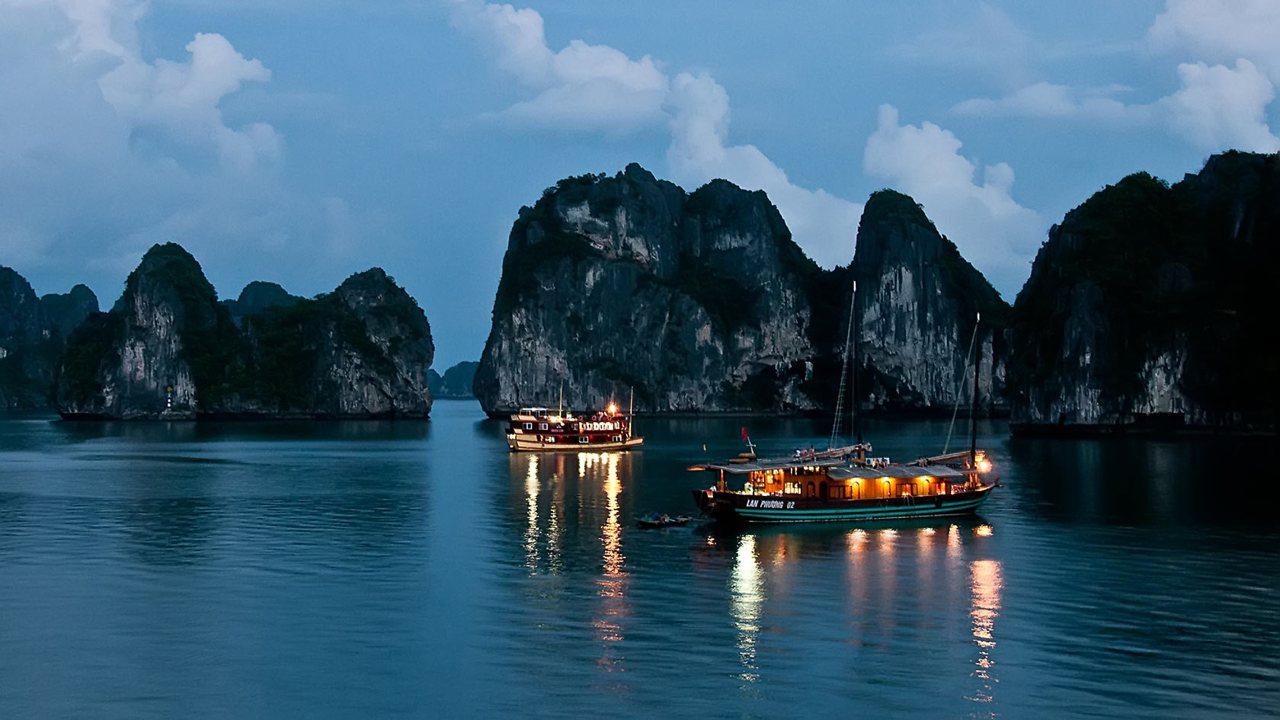 Don't too worry about the weather when coming to Halong in December. Halong Bay is still charming and beautiful in any season. You still have unforgettable experience with exciting activities like discovering natural beauty of colorful cave or have a romantic extraordinary dinner inside a cave or overnight in a boat bobbing in immense water.
See more:
Asia Travel Lover