Traveling to Halong Bay by Cruise will change your life, in addition to relaxing after days of hard work. You will have a different way of thinking about your life and the next. Indochina travel Vietnam
Galaxy Premium Cruise
Galaxy Premium Cruise yacht launched in 2013, has 12 bedrooms, each room is an area of ​​19m2, designed and equipped with modern amenities such as air conditioning 2 pm, refrigerator, towels, large bathroom Safe standing shower, hot water system easy to use, hair dryer…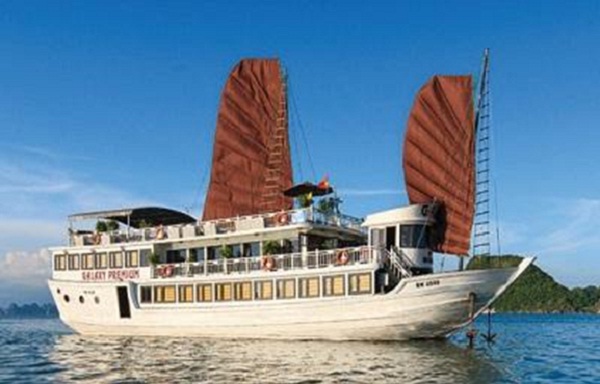 1st floor and 2nd floor is bedroom luxury systems to systems large and airy windows. Level 2 also includes a large area for the restaurant and bar, which serves as a party with karaoke. Level 3 services are terrace – Sundeck very wide, with both the facilities covered conducive to rest and relaxation, sightseeing and taking pictures of tourists.
Bai Tho Cruise
With 04 newly built boat, Bai Tho is one of the enterprises with the number of ships most overnight in Halong. Bai Tho Cruise – the first choice for visitors to explore the World Heritage Halong Bay.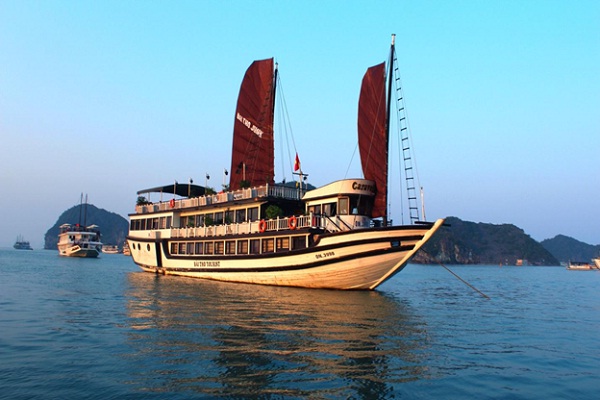 It's perfect when you go through a beautiful and stay overnight on board Bai Tho. We always make you feel very smooth and comfortable in the cozy and close. With modern equipment, perfect service, we have prepared everything ready to welcome you to Bai Tho discover something interesting in Halong Bay. Halong bay cruise Vietnam
Alova Gold cruise
Alova Gold cruise built 3 floors including 9 luxury cabins are decorated in a classic Asian style is the best choice to explore Halong Bay. Given eyes to win 11, 2011, serving Alova Gold Cruise tourists are couples, families and groups visiting Halong Bay to explore new experiences across the bay to save the night and participate in activities leisure on board.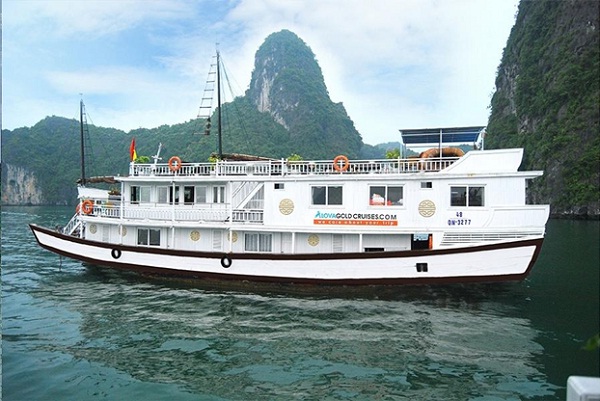 With a team captain, crew and service personnel have years of experience serving tourists visit Halong Bay and stay on board, to Alova Gold cruise, you will have a fascinating trip and perfect taste.
Aclass Opera Cruise
Aclass Opera Cruise offers a journey to experience the traditional oriental style. Our crew will provide you with first class service throughout your journey. That will make your holiday experience a truly unique and unforgettable.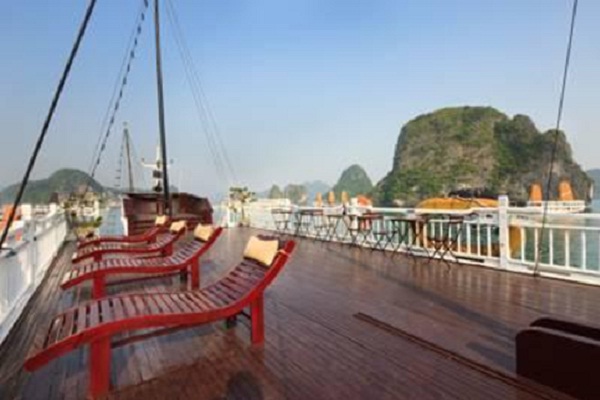 The yacht has 21 spacious cabins, fully equipped with luxury private bathroom, large terrace, elegant dining room, a lounge bar, spa services, massages, boating and entertaining games for. Opera yacht cruise along Aclass place ensures a fascinating experience for you. Large bathroom, enclosed marble decorations, hot and cold shower, glass shower enclosures, shower tree, hair dryer, luxury towels.
Traveling to Halong Bay by cruise will bring you an unique feeling.
Travel lovers.
Read more: