Travelling around Trong Mai Islet is the best choice for people who want to look for a peaceful and picturesque place. Just leave your daily life behind and go to see Trong Mai Islet for a great escape. Indochina travel services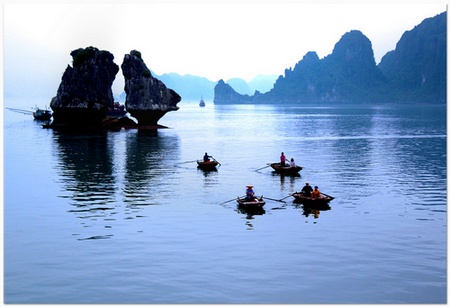 The origin of the name "Trong Mai Islet"
Trong Mai Islet is an islet that consists of two huge rocks; one of them looks like a cock, cock in Vietnamese mean Trong. The rest one is like a hen, the hen in Vietnamese means Mai. This is the reason why people named this islet "Trong Mai". They have stood side by side millions years between magnificent nature and become a symbol of everlasting love. It would be a pity if you came to Vietnam without travelling around Trong Mai Islet.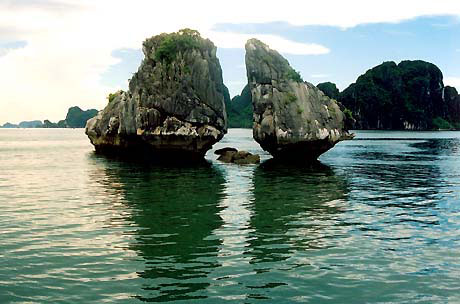 Trong Mai Isle is also known as many different names
Vietnam is gifted with many scenic natural beauties. One of the most beautiful scenic spots in Vietnam was honored as a world natural heritage is Ha Long Bay in Quang Ninh province. Trong Mai Islet is an integral contribution to this. It can also be found with the name "Ga Troi Islet". Trong Mai Islet is called "The Kissing Rock", "The Kissing Cocks" or "The Fighting Cocks" in English. The Islet is the symbol of Quang Ninh's tourism and it has become the symbol of Vietnam' tourism.
Travelling around Trong Mai Islet
Trong Mai Islet is located at the southwestern Halong Bay, about 5 kilometers from Bai Chay tourist wharf. The islet is about 10 meters high above the sea level. Trong Mai Islet has the shape of a chicken couple, one like a hen called "Mai islet" and the bigger like a cock is "Trong islet", rising imposingly from the blue sea. This "Trong-Mai" couple has stood by the other on their legs soaked in the sea which look so slim that can collapsed after  some of strong waves slapped against, however, they have stood by the other millions years.  As the story told by the locals, Trong Mai Islet represents for faithfulness of love.  Alova Gold cruises Halong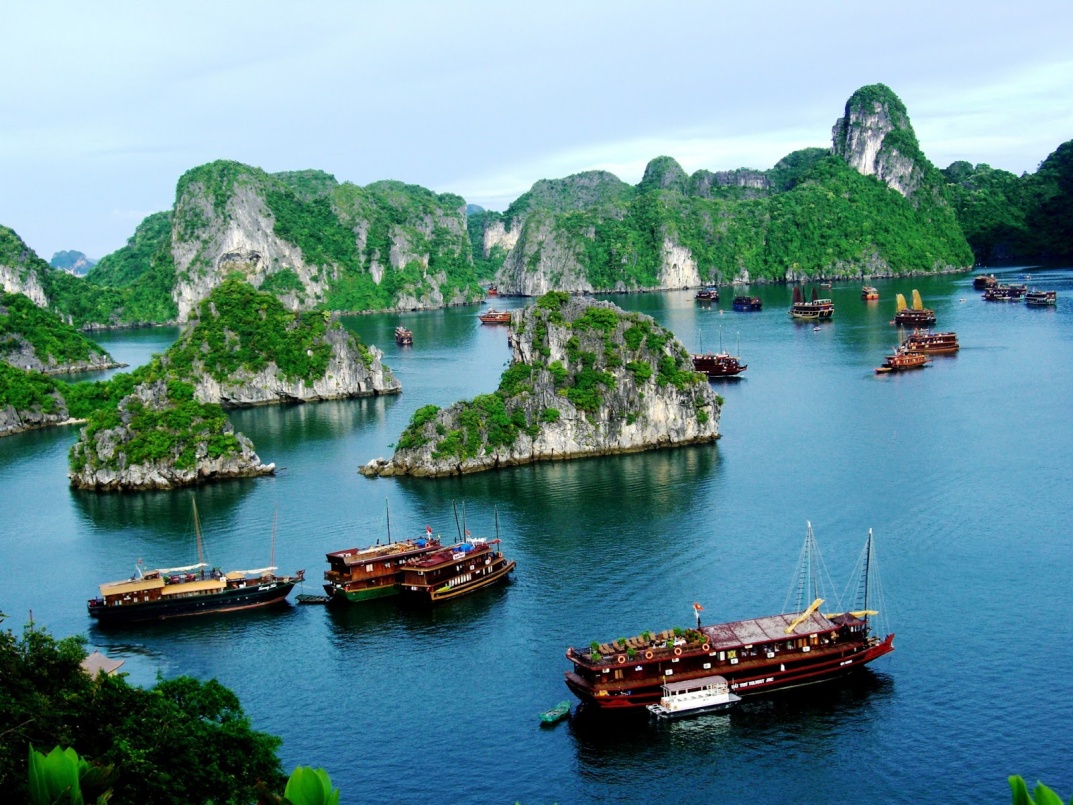 You can hire the yacht to travel around Trong Mai as other Islands in Halong Bay. The price of hiring the yacht depends on the time and the type of yacht that you hire. There are many branches of yacht that you can hire in Halong to travel around Trong Mai like Paragon Yacht Halong, Aclass Opera Yacht, Orient Sail Yacht, Halong Legacy Yacht, Monkey Island Yacht, Gray Line Halong Yacht, Halong Paloma Yacht, Indochina Sail Yacht, Royal Wings Yacht and so on. You can easily hire a yacht to travel around Trong Mai Islet and admire this natural wonder.
The islet is most beautiful at dawn, when the sun sheds the first shine of a day and light up the cock couple. You will enjoy the fresh air, peaceful and relaxing atmosphere in Halong when travelling around Trong Mai Islet. Especially, it will certainly be wonderful moments when you and your sweet love travel around Trong Mai Islet together. There have many couples choose Trong Mai Islet in Halong to make their album of wedding photos. Do you like this?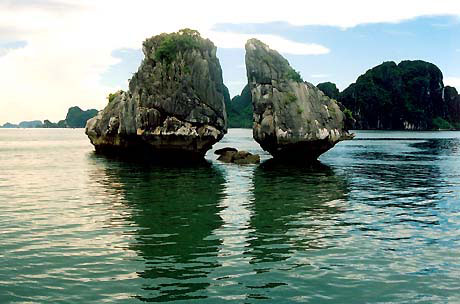 Traveling around Trong Mai Islet will take you to a fairyland of everlasting love. It's very nice to go with your family, especially with your dear to take some photos with this special love icon.
Traveling around Trong Mai Islet must be great experience for you. It is an interesting escape in tourists' eyes. It's one of the most attractive landscapes in Vietnam. Let's come and enjoy Trong Mai Islet, Ha Long Bay – World nature heritage. Don't let the grass grow under your feet, let's go and experience right now.
See more:
IV Insider