With so many available choices, it's definitely hard to answer for the question: What is the best cruise in Halong Bay? Of course it depends on your own feeling and experience, but in order to have the right choice, some following tips here will be useful for you before booking cruise tour.  Travel to Halong with:
Halong bay luxury cruise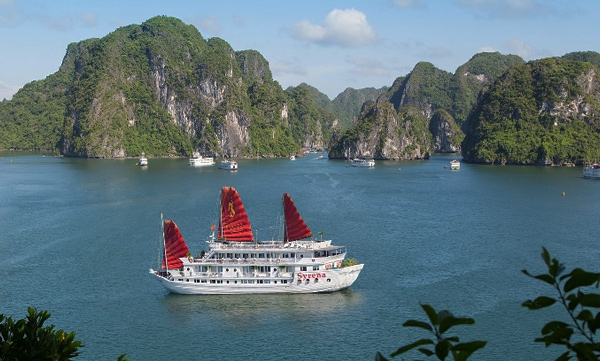 But first, a quick overview and why you should take a cruise in Ha Long Bay the first place.Tourists take the classic cruise option in Halong mainly for convenience it have. It allows you to not only see Halong Bay from where it's truly powerful, from the sea, but also to navigate to remote areas you'd never reach on your own previously.There's no human in this planet to which this idea does not sound good. So you can definitely have great trip if you know how to choose the best cruise
Fisrt of all, you have to decide how long you want to go. Depending on your schedule, you will decide how long to stay. By determining that issue, you can choose a cruise tour that suitable with your requirment
Indochina Voyages have a lot of tours you can take a look, included:
Day trip cruises
2 Day-1 Night cruises (2D1N)
3 Day-2 Nights cruises (3D2N)
4 Day-3 Nights cruises (4D3N)
In the limited time, you can book the day trip cruises or a half day trip. This is the short trip created to give you little taste of the feeling of navigating between forest of islands in case you don't have enough time. In contrast, if you have a long vacation, others cruise tour is best choice for you. The longer you stay, the more chances you'll have to navigate through areas far from crowds and to do more outdoor activities. You will have chance to experience overnight on the cruise, explore some remote area of Bay, take part in some underwater activities and find out more about the local living style.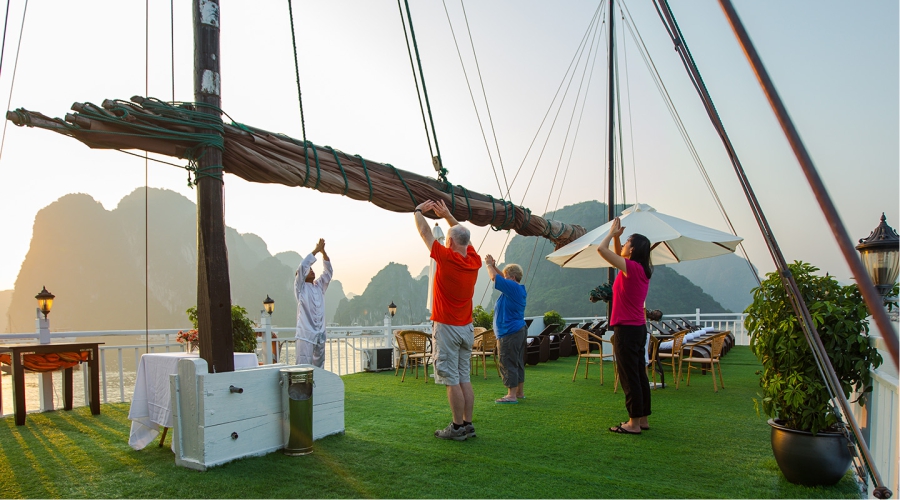 Secondly, decide where exactly you want to go and want to do
They all have a similar beautiful landscape of limestone cliffs, idilic bays, caves and small beaches. However due to massive tourism and a stupidly high number of boats, navigating Halong Bay can be disappointing. The cruise boats offer different itineraries to cruise along these points of interest. Read carefully the itinerary proposed by each company and check the daily activities they have. Also, some companies do not include in the price the transportation from Hanoi. Make sure you ask! Jasmine cruise halong
Then, let's research some cruise on the internet
One of the way I think you can take a look about some cruises is through Tripadvisor.com. reading some comments recommend by other travellers before can help you have an overall look about this. This is an importan thing you have to do before all of those tips above. You'll notice there is a huge range of boats styles, sizes and quality standards to serve to all types of travelers. Make sure you ask which boat you're going and do some research online before you pull your wallet. Does it look good? How old is the boat? What are the reviews like? I know it's hard to know boat's age but don't take the old one because the newer boats are more safe. You should check carefully all facilities on cruise for safety and secirity.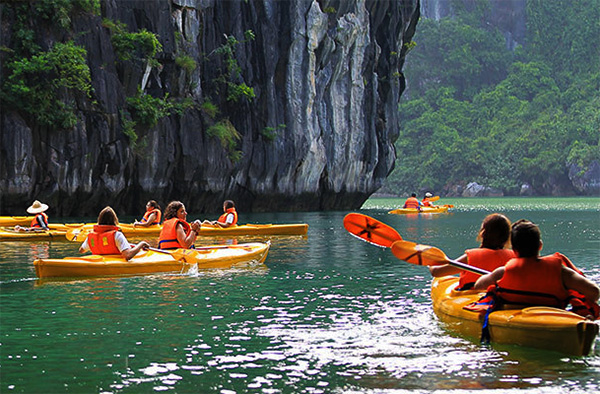 The number of passengers it can hold is an important thing you have to pay attention. Remember you won't be alone aboard. You'll be eating and doing all the daily activities all together, so the number of people doing all that affects tremendously your experience. I'd say a boat that can hold more than 35 people is already too much. If you like quite atmosphere, you should choose a cruise that can hold less.
From my experience, I don't think contacting the cruise companies directly is good because the price will be more expensive than contacting via travel agency.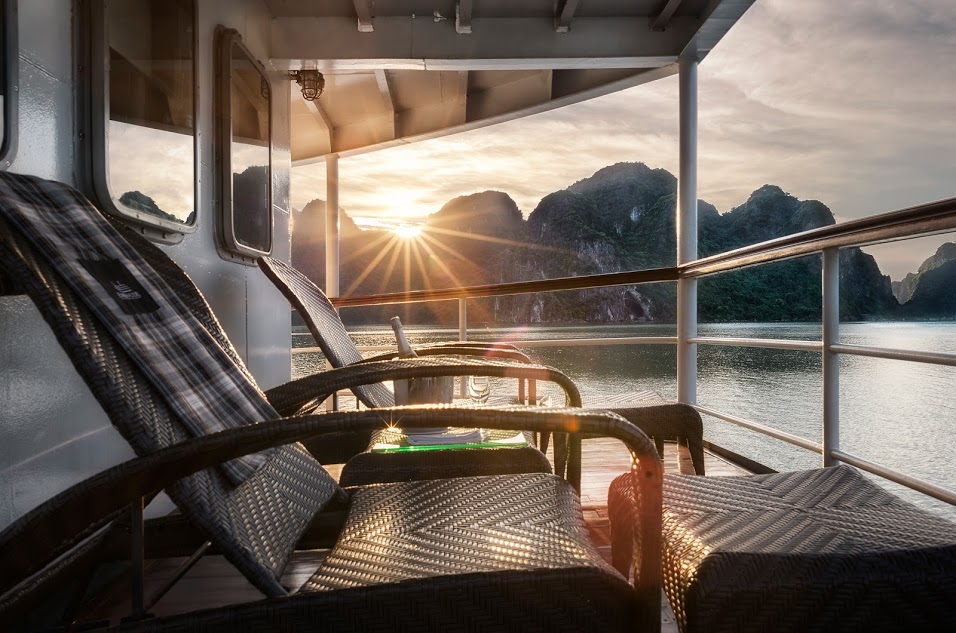 There are literally hundreds of boats floating around Halong Bay every single day, catering to all interests and budgets. If you're looking for memorable Halong Bay cruise, pay for Indochina Voyages as at the end of the trip, you will bring back a memorable trip and more friends.
See more:
IV Blogging Team