Located in the same province with the well-known Halong Bay, Co To Island is getting more attention from travelers. If Halong Bay is a quintessential must-see in Vietnam tours, Co To Island would be a good fit for the next in the series. While you can enjoy the nature wonder with Halong Bay cruises, Co To Island offers you more peaceful experience. The island never disappoints any beach lovers.
For better planning your North Vietnam tours, today I'm going to share with you basic information about this appealing attractions.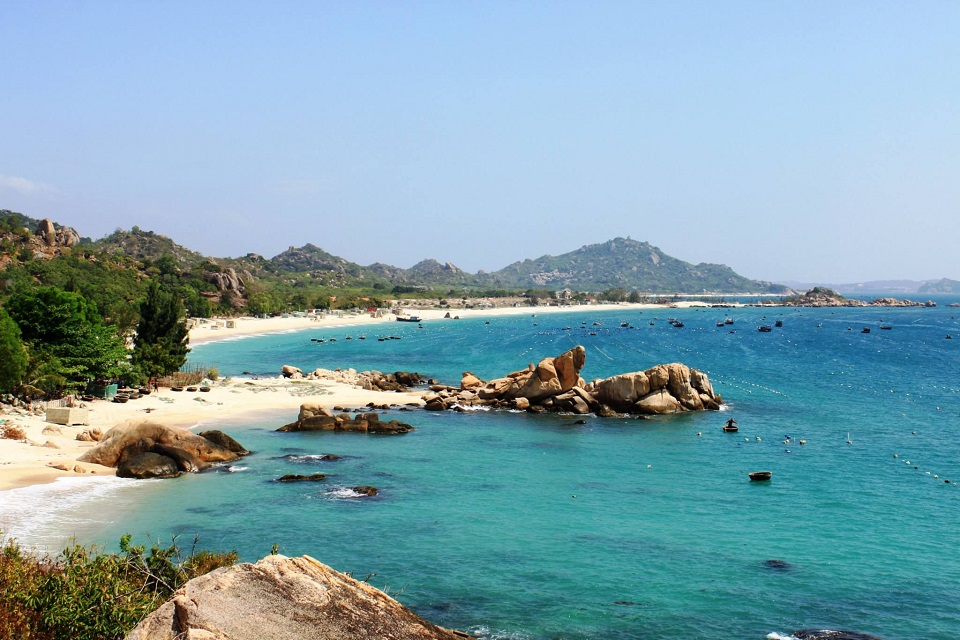 How to get Co To Island from Hanoi
You want to experience transport as a local, you can try bus experience from Hanoi to Cai Rong first. With this option, it may include the hustle and bustle at bus stations. The distance between Hanoi and Cai Rong is about 200 kilometers. It takes roughly five hours to reach there.
After taking a bus from Hanoi to Cai Rong, you need to go by speedboat to the island. It only takes 90 minutes. Boats depart around 1 p.m everyday. One-way ticket price starts from about US$2 per person.
You can easily book tickets online through https://taucaotocmanhquang.com/. However, it is hard for English-spoken travelers to contact for ticket booking. It would be great if you are with local tour operator that can help you get the ticket at a good price at ease.
Besides, you can get there by private car. This great option is dedicated for travelers whose time is valuable. All of the potential risk related to transportation can be solved easily with private service provided by professional Vietnam tour companies.
How to get Co To Island from Halong bay
It would be hectic if you try to find the bus from Halong to Co To by yourself. My advice is to have private vehicle when you decide to go to Co To Island from Halong Bay.
Best time to visit Co To Island
There are two peak months, April and May. This time is perfect for travelers to enjoy Co To Island because there is a high chance of no rain and no storm during the two months. The sun is not too strong at the beginning of summer. 
However, you should check the weather before you decide days you stay in Co To Island. 
Make sure that you avoid stormy days. If you happen to stay in Co To Island on a stormy day, boats are not allowed to go back and forth from the mainland to the island.
If you cannot make it in April or May, September or October is an alternative. It is the perfect time for couples to enjoy the sea in Co To Island.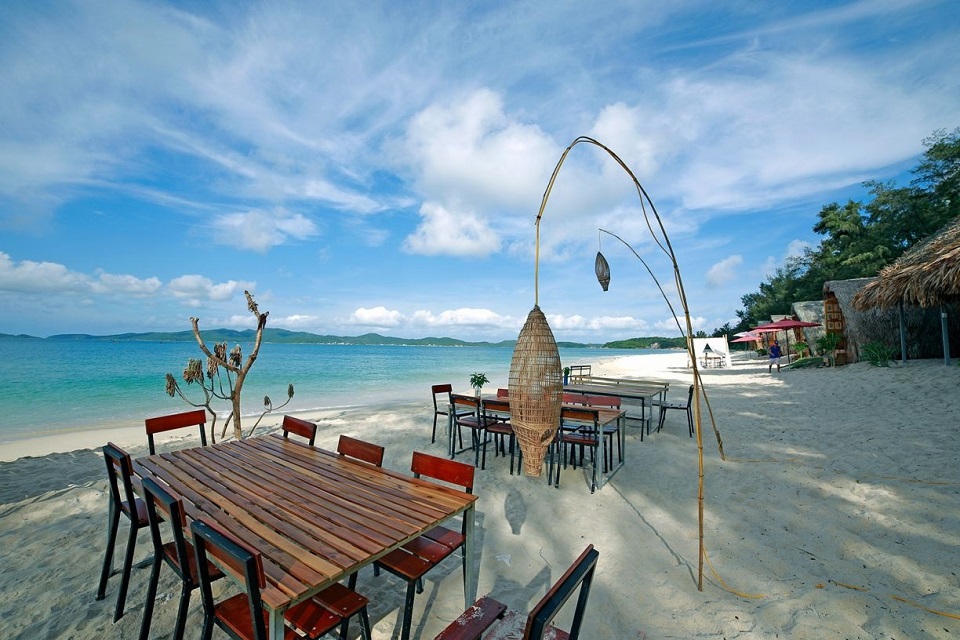 Co To Island accommodations
First, you need to choose what type of accommodations you would like to stay.
Homestay: Suitable for travelers who want to experience like a local and have cultural experience

Hotel: High-quality rooms with additional services in only one place

Resort: near beaches and a fit for couples in honeymoon trip and family with kids
Next, you can consider another factor, location. 
For travelers who want to explore, city centre is a good location to move around the island. 
For ones who prefer relaxing trip just for pleasure, you can choose accommodations near beaches. It is a high chance to enjoy sunrise and sunset.
Some accommodations with excellent reviews are Co To Eco Lodge, Co To Family Homestay, Co To Center Homestay.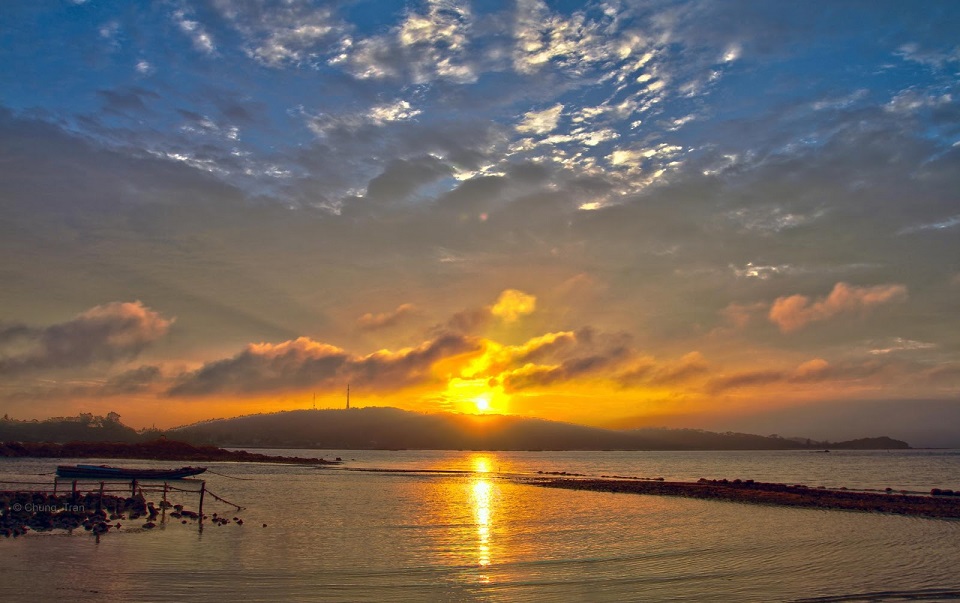 Things to do in Co To Island
Co To Lighthouse
Co To Lighthouse is one of 30 lighthouses in Vietnam. It was built in the late 19th century. To reach the top of the lighthouse, you follow the curving pavements leading to the lighthouse. There are another 72-step stairs from the bottom to the top of the lighthouse. From here, you can have a bird view of everything in Co To island. Beaches, lines of green trees and tites of houses are stunning when you see it from the lighthouse. 
Cau My Cliff
This is the heaven for photography lovers. The cliff is located in the south of the island. It is formed by wind and sea for thousands of years to have the shape and texture as nowadays. 
Layers of rocks are clearly shown up with different colors. Rock have lots of layers and shapes that will amaze by amazing formation of nature.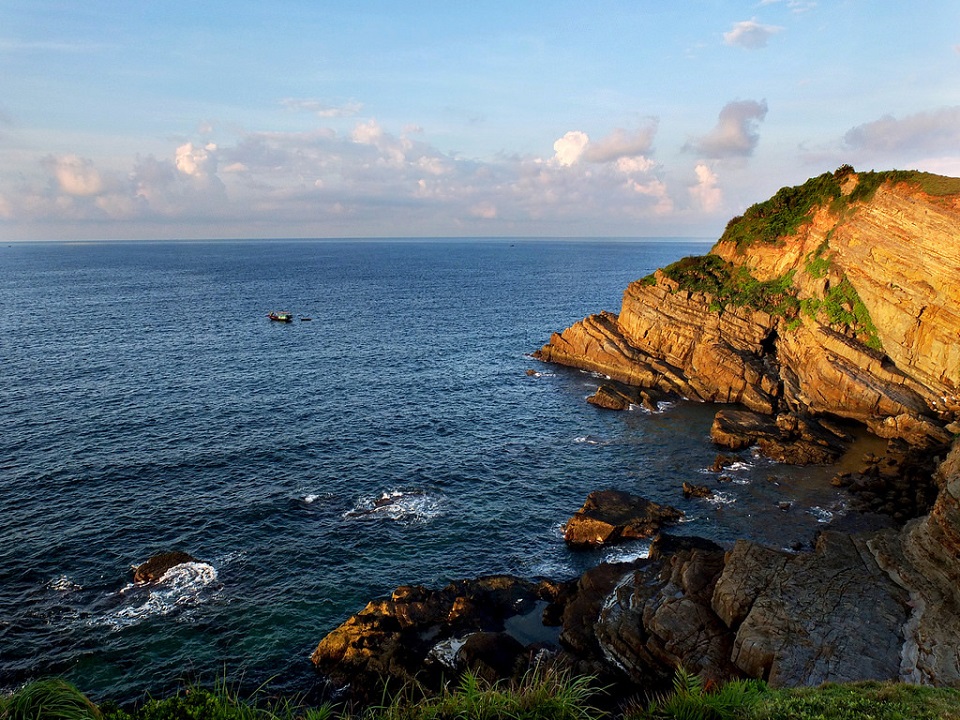 Hong Van Beach
Untouched gorgeous beaches in Co To island can melt my traveler heart. Among the, Hong Van Beach is the most that is worth to see. In the beach, soft sand and turquoise water are things that nature lovers should not miss when you visit Co To island. 
Love Road
As the name implies, the road is designed for couples to have an enjoyable stroll or cycling. The street is made from red pavement blocks. The settings of red pavement and green lines beside set anyone in the mood of romance. 
Small Co To Island
This has even more untouched beaches for beach lovers. As the island is not popular among tourists, everything is almost the same and natural. 
It takes only around 30 minutes to go from the Big to the Small by boat. 
Foods
Once you are in Co To Island, you must not miss the chance to enjoy seafood. Locals go fishing everyday, so you can have the taste of sea with fresh squid and various kinds of fish. 
Tips
One thing to remember is to prepare spray that helps you to stay away from bugs on the island. Flashlight is another must-have time in your luggage when you choose Co To Island in your list.
With the information I share above, you are good to go on with your trip plan. Enjoy your Vietnam holiday 2019!
Linh Nguyen – Travel Specialist