Located in Co To Island District, Quang Ninh Province, Co To Island is a must-see destination of Vietnam. In general, Co To Island District is comprised of 40 islands varying in size. Three largest islands are Co To Island, Thanh Lan Island and Tran Island in this district. This article will introduce you must-visit places in this wonderful island. Tours Indochina Vietnam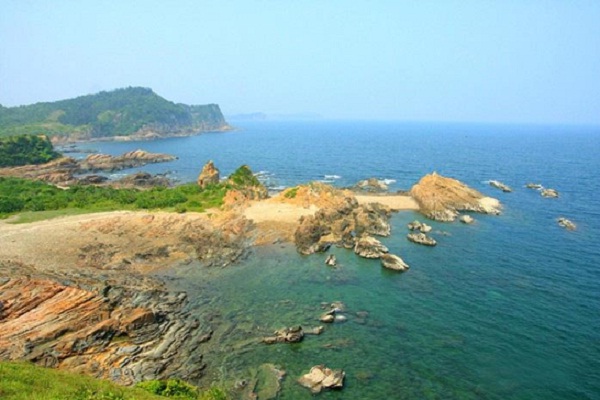 Co To Beach
Co To sea is wonderful both the day and the night, at sunlight and sun sunset, bright moon. Beaches in Co To Island are very clean long white sand, blue water, featured by green forests embracing the seashore. It is an ideal place to walk at sunset. You cannot ignore Co To's cuisine because of the variety of seafood such as shrimps, fish, crab… at very cheap price. Halong bay cruise Vietnam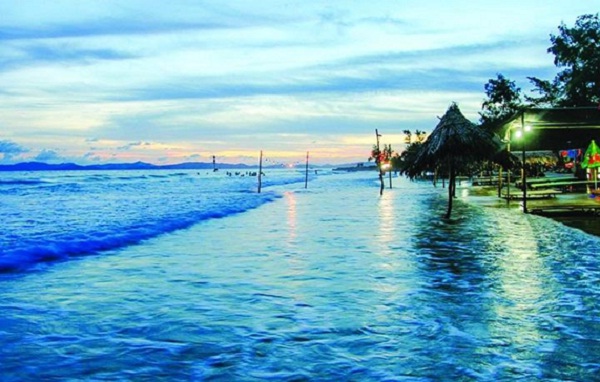 The beautiful beaches in Co To Island are ideal for swimming and bathing with. There are a lot of beaches in Co To, but the most popular beaches are Van Chai beach, Vang Chai beach, Hong Van beach.
The road of love
Whenever you walk on a Co To beach, you will have the unforgettable experiences. There is a romantic path which leads to the lighthouse of Co To Island , the highest peak of this Island.
It is true when it called "the road of love" because if you walk or cycle here, it is extremely romantic. The harmony sound of the sea waves, the breezes, the green forest, the yellow sunshine and the red bricks, those things will make you feel the love paradise.
Lighthouse of Co To
Co To lighthouse sits on 101 metres peak of the island (the highest peak). From the height, tourists can observe overview Co To Island with peaceful and primitive beaches.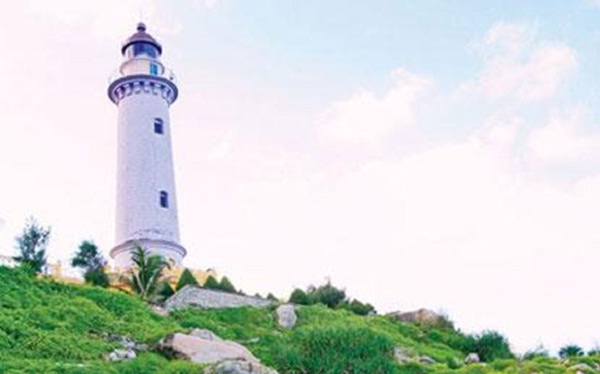 Co To's lighthouse may have the most beautiful view because of sitting at the middle of a mountain on the island. When you stand on the lighthouse, you can see the whole view of Co To island and the further ocean. It is an incredible view of mountain, sea and sky. The lighthouse of Co To is also an ideal place to see the sunrise and sunset.
Small Co To Island
The small Co To Island is situated over 1km from the big Co To Island. Tourists can catch a timber boat to this island with travel time of about 25-30 minutes.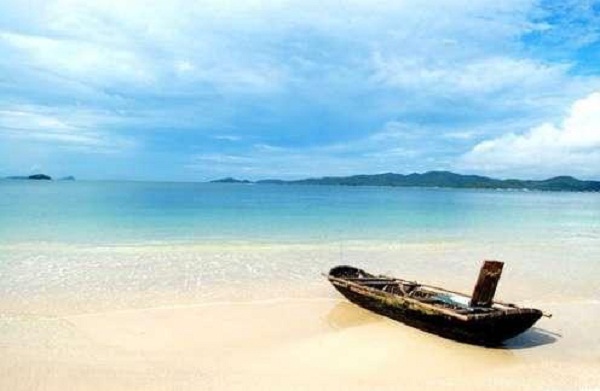 During the boat trip, visitors can see the coral reef and seaweed. Travelers should get up early to buy fresh seafood from fishing boats to organize a BBQ party on the beach at night.
Travel lovers.
Read more: