It is time for the next question: what to pack for Halong Bay cruise trip after you have succeeded in solving the issue of when to book a cruise. Right packing will totally increase the enjoyment of your experience in Halong even though it is not the most serious issue.
When it comes to packing for a cruise trip, simple and light is the only one simple rule as for most of the time, after Halong Bay cruise portion, which is just a small part of your journey discovering the northern regions of Vietnam, you will likely come back to your hotel. Dragon Pearl cruises
Small backpack in Halong Bay
It is certain that you cannot keep everything in your hands and then once you arrive, throw them around your room. A small backpack is the best thing for travelers. A small backpack helps you quickly to grab your things and sprint to the deck outside to witness breath-taking sights, despite huge luggage pieces that take up a ton of time to search through and get what you need. In addition, you can bring with you a few bottles of water as well as your camera when exploring many mysterious caves at Halong Bay, with the help of the backpack.
Personal document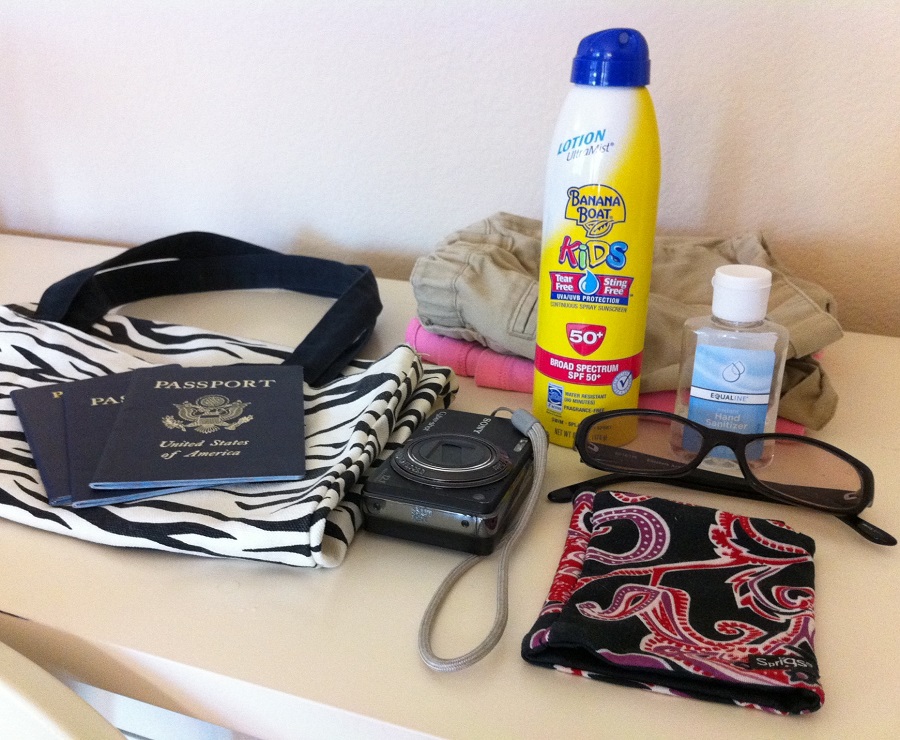 It is always a must for you to bring along your passport whenever traveling abroad just for any cases that might arise. To prove who you are and where you come from, it is the only thing. As without your passport you might not be allowed to get on board your cruise ship, you have to make room for your passport even with the tightest packed backpack.
 Clothes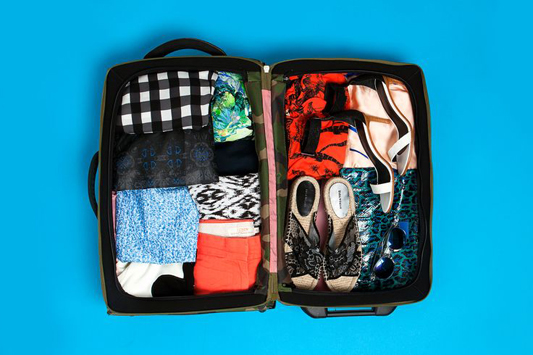 It is advisable for you to bring one pair of clothes for a 2 day trip, or two pairs for a 3 day trip, together with one set of pajamas to sleep at night depending on your personal needs. You should also bring along a swimming suit as Halong Bay cruises also provide some extra activities such as swimming or kayaking.
Another factor affecting your choice of clothes is weather. You should pack thick and warm clothes if you are planning to travel in winter from November to March. You also may want to bring along some shorts, skirts or sleeveless T-shirts if you visit Halong in summer from May to September which is suitable for swimming under clear blue skies. And to explore Halong Bay, the other months having cooler weather is perfect choice.
Footwear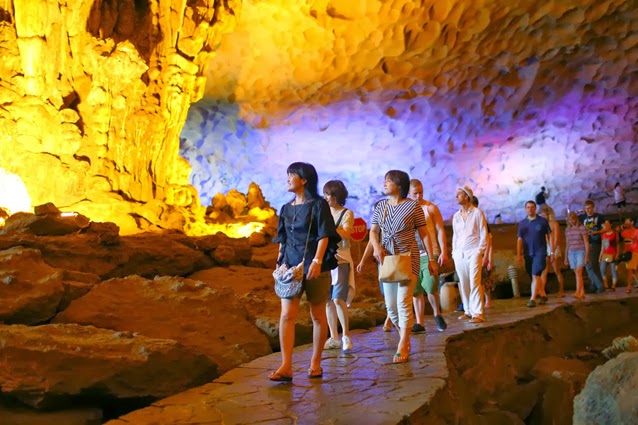 As you are traveling and exploring, not contesting for a fashion show, luxurious or high-heels shoes are not highly recommended at all and this rule also applies for all clothes choice. You should bring along something comfortable and simple. Around Hanoi or Halong, you can easily get a pair of flip flops for just around 1-2 USD. The best for visiting caves is a pair of sport shoes while sandals and flip flops are perfect for walking around onboard. Alova Gold cruises Halong
Water and snack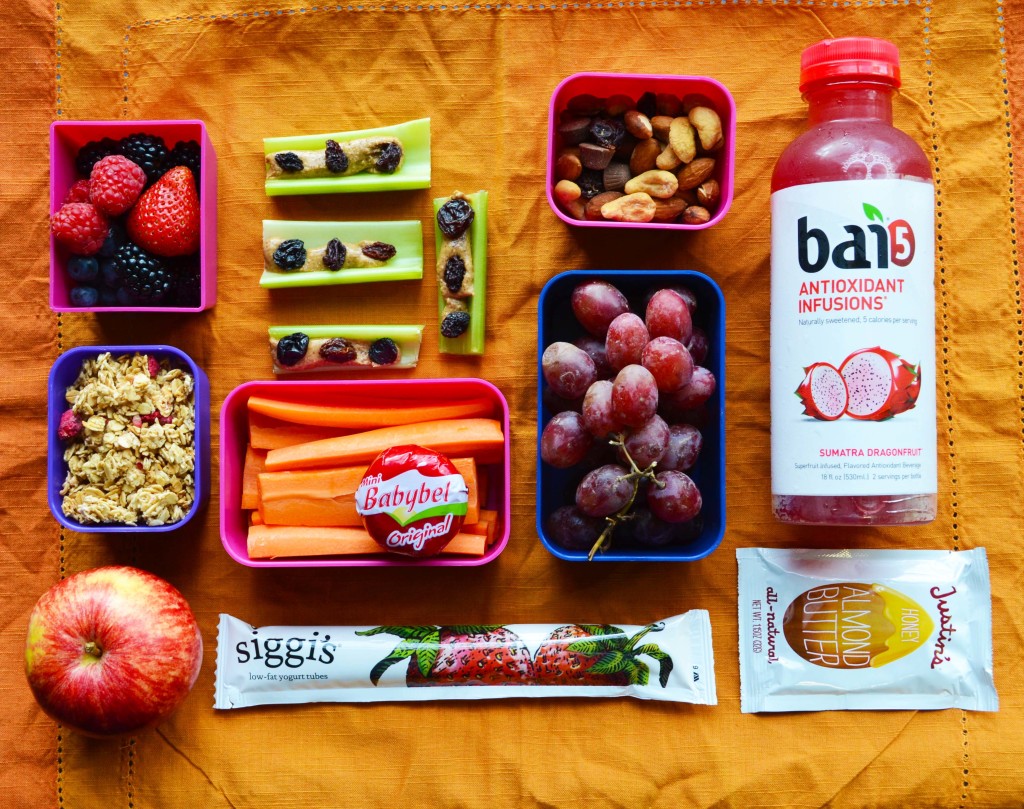 Because the drinking water provided on board is quite limited or in some cases there are some cruises that do not offer water, you should carry along a few bottles of water. You may meet this insane thing when booking with cheap cruises offered by untrustworthy local travel agents. As everything is highly overpriced on board, it is not wise to spend money on board. Alternatively, at some convenient stores, Circle K or B-smart, you can get everything you need, from water to snack at a low and fixed price.
Book or diary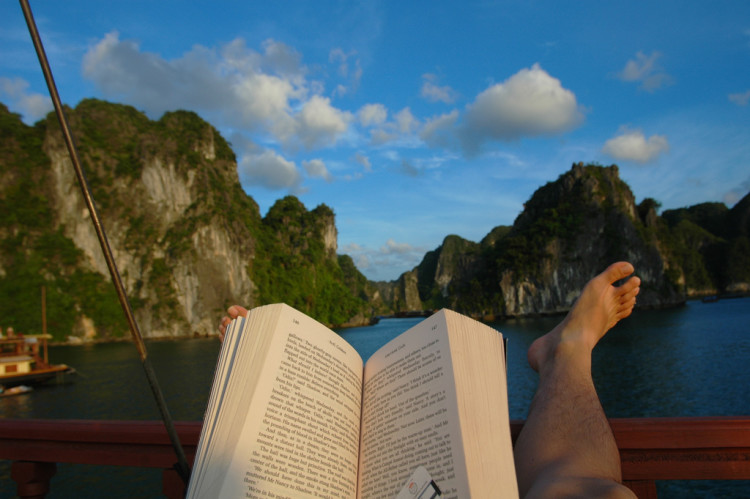 Writing every detail about your adventure in Halong Bay down in your diary or reading your favorite books with a cup of tea on top of the cruise while admiring the blue skies would be such a good way for travelers who just want to enjoy the scene and relax, or those taking a long 3 day 2 night trip and are afraid of being bored, to immerse into the experience.
See more:
Asia Travel Lover