Attracting tourists all over the world for its stunning beauty of its charm, Hanoi- bustling and chaotic capital city of Vietnam is worth paying a visit when you travel in Vietnam. Plan where to stay in Hanoi is advisable. Travel Indochina
Y Lan Guesthouse
Among all of the similar accommodations in Hanoi, Y Lan Guesthouse is possibly believed to be the most authentic home stay in Vietnam. Nestled behind a nice door far away from the dynamic boulevard in the French Quarter, the peaceful guesthouse faces an incredibly magnificent ancient 150-year-old temple. Meticulously fronted by wooden columns and beautifully decorated with dangling orange lanterns, the tiled temple is home to the ancestor altars of the guesthouse owner's family, Mrs Nguyen Thi Kim Oanh. In the bedroom number three, with louvered shutters, you can get a panoramic view of the amazing fan-shaped tile tips of the temple on a spacious balcony. Staying here, you can enjoy breakfast served on the marble-topped table next to the kitchen of the family and you will surely be brought inside the family temple if you want.
Maison d'Orient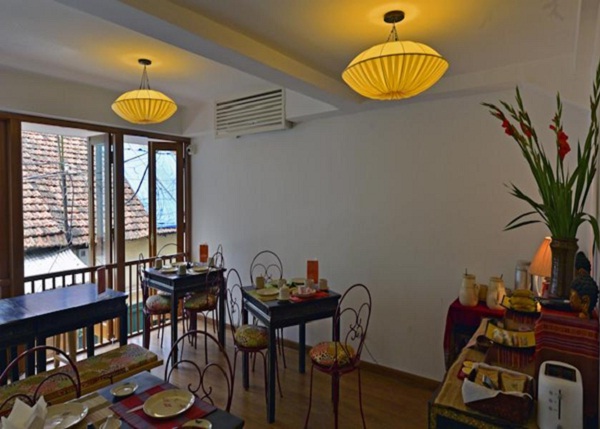 Nestled in a small blind alley far away from another petit alley to the south of Hanoi's Old Quarter, this amazing architect-designed Maison d'Orient hotel is beautifully decorated with handcrafted furniture and spectacular propaganda-style remains. 12 rooms which feature bamboo furniture, red lacquer lamps and bamboo shades, as well as lively welcoming corners fully equipped with French colonial armchairs and inappropriate pretty cups and saucers named after spices including ginger, cinnamon, anise. Guests can be served breakfasts are right at smart lacquered square tables, and ginger tea on the ground floor terrace in the middle of a scattering of bright flower-full cushions. Once heading out to this hotel, you can easily get access to many best restaurants of Hanoi.
St Joseph's Hang Da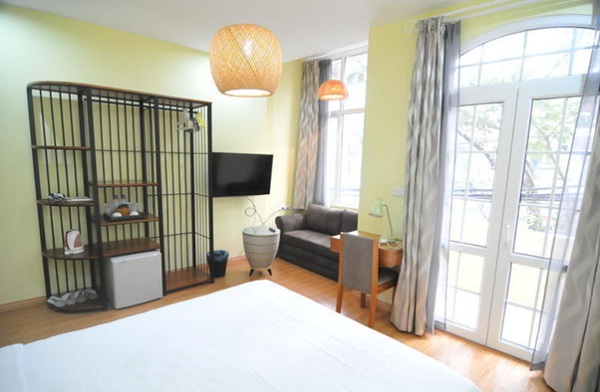 Opposite to its minimal size, St Joseph's Hang Da which includes nine rooms is an ideal spot for fellow traveler meeting. Looking out on to dynamic, non-touristy Duong Thanh, the huge front window painted in the black-and-white of the breakfast room is an arrow-straight street on the edge of the labyrinthine Old Quarter. Staying here, guests can enjoy plentiful breakfasts containing of cereals, fruit, pancakes, French toast and pho (Vietnamese noodle soup) which are served in delicate ceramics, and a fully stocked mag rack invites wondering and lasting. Coming here, all guests will definitely be opposite one of the best cha ca (pan-fried fish with turmeric and dill) restaurants in Hanoi, Cha Ca Thang Long restaurant, at number 19-21.
Travel lovers.
Read more: