If you are finding a destination with breathtaking scenery, unique culture and friendly residents, Halong Bay in Vietnam should be on your list of destinations. And in your Halong Bay tours, you should not miss a chance to visit Yen Duc Village; which is rich in traditions and culture as well as beautiful landscapes.
Yen Duc village location
Charming Yen Duc village is located on the way between Hanoi and Halong Bay. It is around 70km from Hanoi and nearly 100km from Halong. Its special feature is that this area still remains intensely typical Vietnamese tradition with the immense rice fields, vegetable gardens, fish ponds, local pagoda, folk songs, ancient house, etc. All things prove the beauty and tranquility of a pure Vietnamese village, enabling visitors to escape hustle and bustle of modern life comprehensively.
As a national relic, Yen Duc Village is famous for many relic sites such as Canh Mountain, 73 Cave, Canh Huong pagoda, etc. The ancient Canh Huong Pagoda in the village center is the place for the locals to pray for health, weather and bumper crops. The 73 cave, one of the most popular, is famous for the story of 73 guerrillas sacrificing for their hometown protection.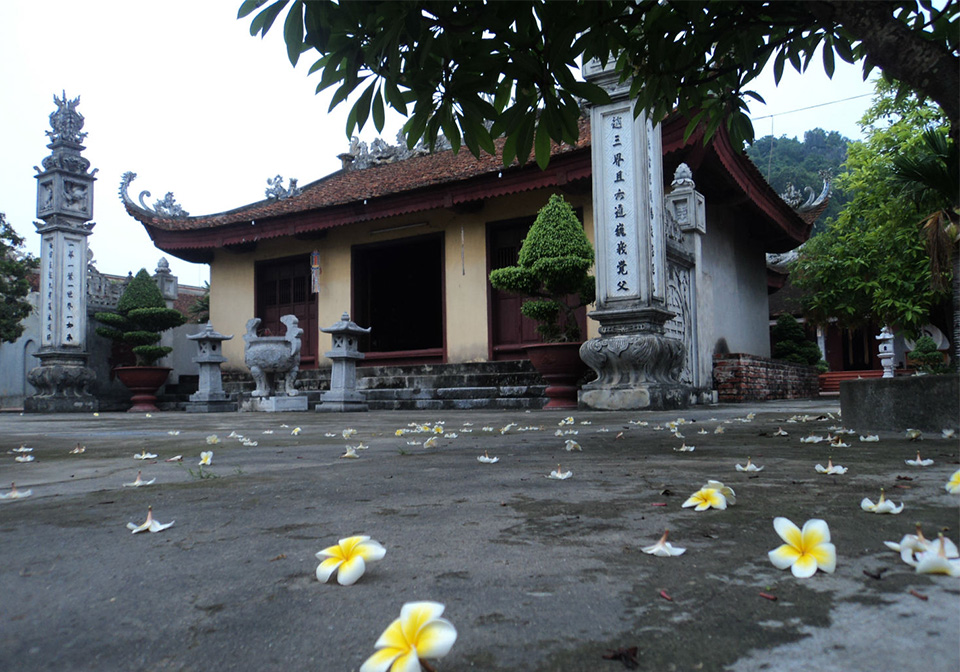 Things to do in Yen Duc village
Travelers can experience the daily life of local farmers by being real farmers with many activities; such as grinding rice, pounding rice, fishing with bamboo fishing traps, gardening, etc. Also, the local specialties homemade by local farmers such as sweet potatoes, corn, green tea, etc are ready for you to try.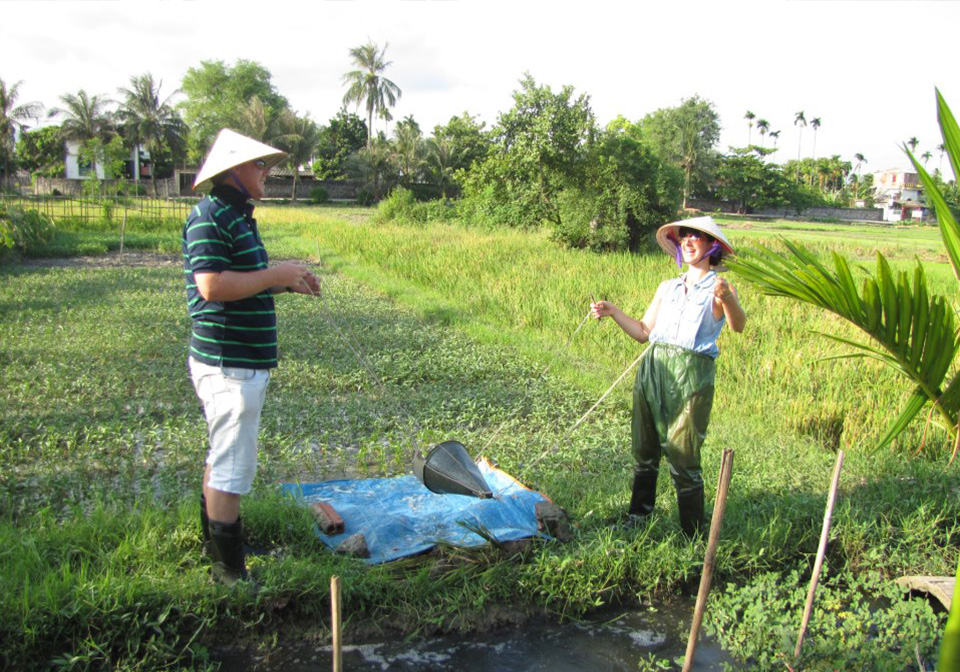 Watching water puppetry and participating in other interesting folk games are must-not-miss when visiting Yen Duc village.  Water puppetry has now become a cultural specialty of Vietnam. Travelers are often very excited about the cultural shows when visiting Yen Duc village, especially the water puppet show. They are attracted to the national symphony of musical instruments such as the flute, percussion, gourd, zither, etc. The water puppeteers rely on the rhythm of the music to control the puppet. The puppet characters are cleverly and skillfully controlled by mysterious artisans. Through the stories presented by the water puppet artist, the viewer will feel the nuance of the village festival, sending in them the message of life. It has completely conquered foreign travelers.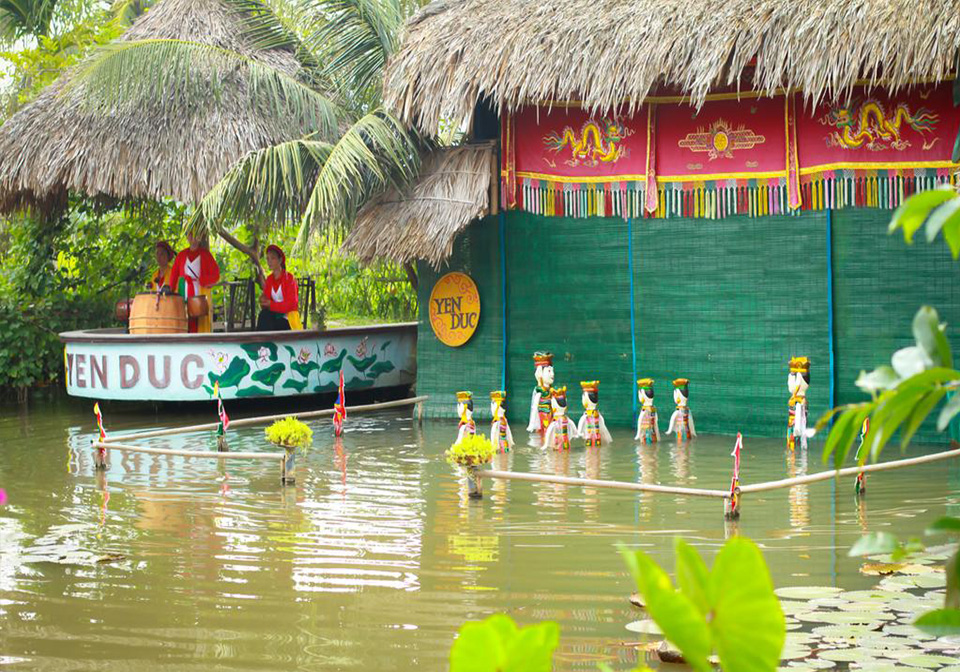 Moreover, travel to Yen Duc Village, travelers can stay overnight in Viet houses; which has a unique design, imitate the traditional rural houses of Vietnam. From there, you can experience harvesting agricultural products by yourself in the garden "of your own house" and cooking delicious dishes. Travel guides – the local farmers – will directly help you during your stay here.
In addition, you can enjoy Quan Ho performances. Quan Ho folk songs are a famous type of Vietnamese folk music. It is a pride of people in the North in particular and Vietnam in general. Quan Ho folk songs are an art formed by many factors such as music, lyrics, costumes, festivals, etc. It is a typical cultural feature of the northern delta of Vietnam.
Yen Duc village tour
The village tour can be combined with the Halong bay cruise tour. Depending on your time and budget, you can have 2-day 1-night or 3-day 2-night cruise tour with Yen Duc village tour on the last day afternoon.
After disembarking the cruise, the driver will take you to Yen Duc village for a short break. You then will enjoy a water puppet show performed by local artists for 30 minutes. Tour ends then you will be back in Hanoi at 5 pm.
If you would like to spend more time exploring the village, we have another option of a 5-hour tour. You will have chances to enjoy a water puppet show; cycle around the village to visit the culture house; experience farming activities such as harvesting and planting vegetables, fishing; etc.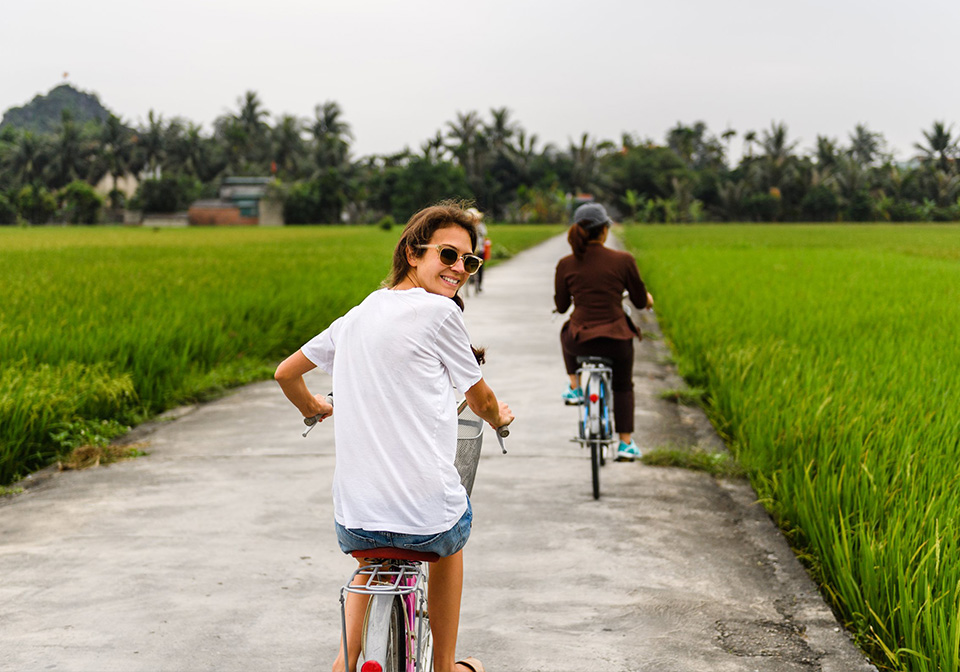 Suggested Halong Bay cruise to Yen Duc village
Together with the Halong Bay cruise tour, the Yen Duc village tour is a journey to trace back the Vietnamese countryside space with typical traditional culture. This is also a great opportunity for travelers to visit beautiful fields, ancient pagodas, and other historical sites, wander in small alleys, enjoy the fresh air and talking with friendly local people. Along with the natural beauty, unique culture combined with favorable geography on the way from Halong – Hanoi, Yen Duc village is a potential tourist destination that will bring an unforgettable experience for visitors.
Yen Nghiem – Travel Specialist