Halong Bay is always on top of the most attractive destinations in Vietnam. The best way to experience the most stunning scenery of Halong Bay is booking a cruise for your travel. Specially, Halong Luxury Cruise is always an ideal choice for tourists to discover and enjoy splendor of Halong Bay. There are 3 Halong Luxury Cruises that you must try when traveling in Halong Bay including: Paradise Cruise, Jasmine Cruise and Signature Cruise.
Paradise Cruise was built according to the traditional Vietnamese junk and decorated with lavish outfit blending in subtle harmony with the natural environment of Halong Bay. This luxury cruise includes 4 different vessels: I, II, III and IV with 68 luxurious cabins and suites as well as an exciting array of activities to be enjoyed while experiencing the spectacular scenery of the "Bay of Descending Dragons".
On this luxury cruise, facilities are built with five stars hotel standard: large and comfort cabins, luxury restaurant, bar, dry sauna, Jacuzzi, massages and beauty treatments. The top deck on the luxury cruise serves as a perfect place to enjoy fingering in the sunshine and discovering the splendid beauty of Halong Bay – the most stunning bay in Vietnam with a 360 view.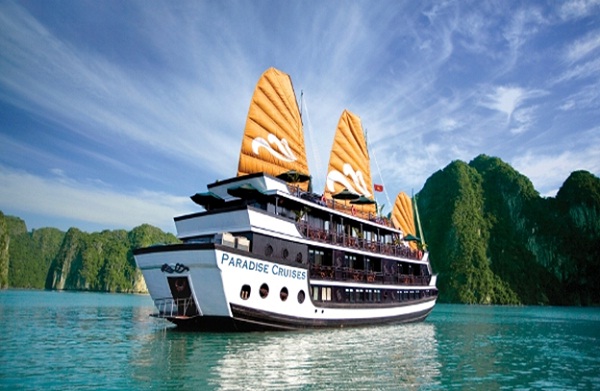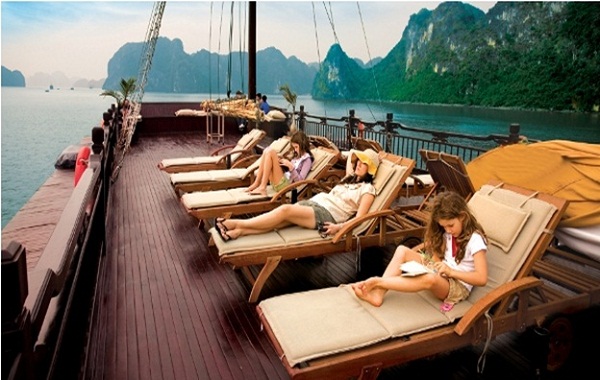 With Paradise Luxury Cruise, you will have chance to discover stunning caves, pristine beaches or fantastic rock formations rising up but also take opportunity to observe the fishermen's daily life to understand more about their unique culture in floating villages.
Jasmine Cruise is the newest four stars junk and set the standard for services and amenities on Halong Bay. Fitted out in the 1930′s Indochinese style, Jasmine Luxury Cruise features a massage cabin, 24 individual cabins with private balcony for uninterrupted views of Halong Bay, restaurant and lounge.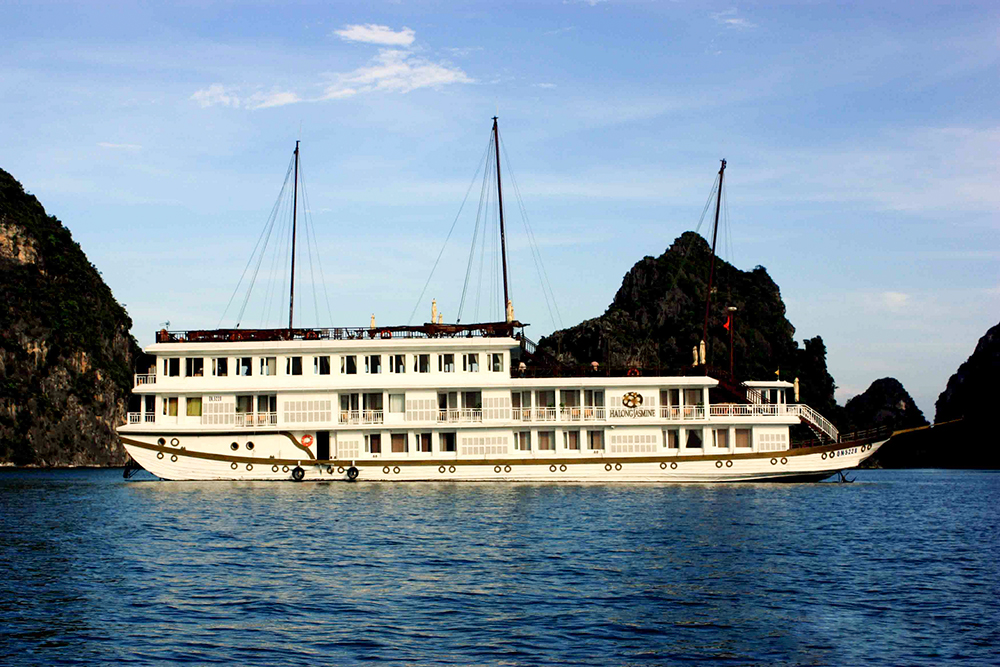 Jasmine Cruise is also the largest luxury cruise junk on Halong Bay, which can accommodate 80 passengers at any one time across four luxurious decks, with an overnight capacity of 48. The attention to detail and quality of design is apparent in every inch of this newly-built junk, artfully marrying space, rich 1930s Indochina-style wooden décor and exquisite ornamentation throughout its air-conditioned bedrooms, restaurant, bars and communal spaces.
Signature Cruise is equipped five stars standard, services and throughout with a full range of safety equipment and devices, which makes your stay more pleasurable and relaxed as possible. On this luxury cruise, cabins are designed for your maximum comfort and enjoyment during time on boat and the cruise's crew is available to assist you with anything 24 hours a day.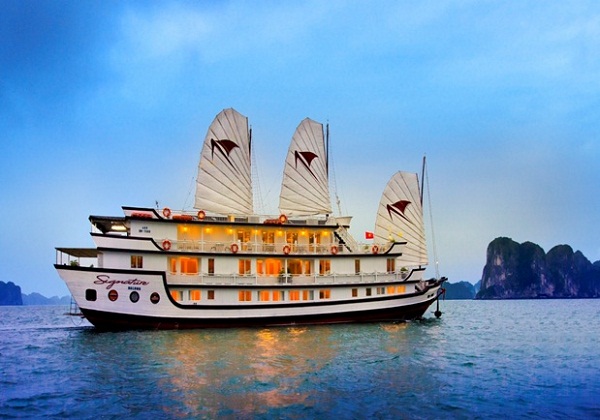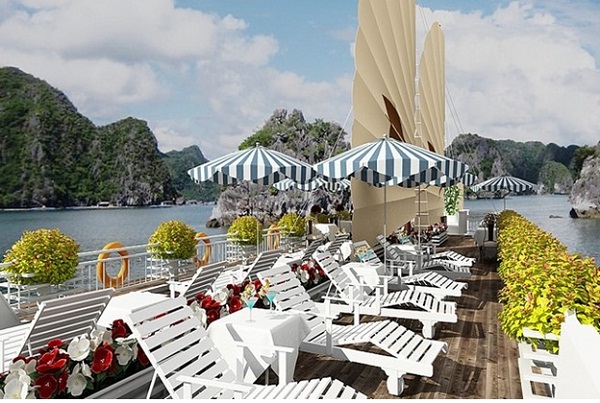 With Signature Luxury Cruise, you can discover amazing scenery and visit breathtaking locations around the Gulf of Tonkin including Halong Bay, Lan Ha Bay, Bai Tu Long Bay and much more. Moreover, you can also enjoy tantalizing cuisine in elegant dining room prepared by specialty chef and his team, including fresh caught succulent seafood, Vietnamese, International and fusion delights.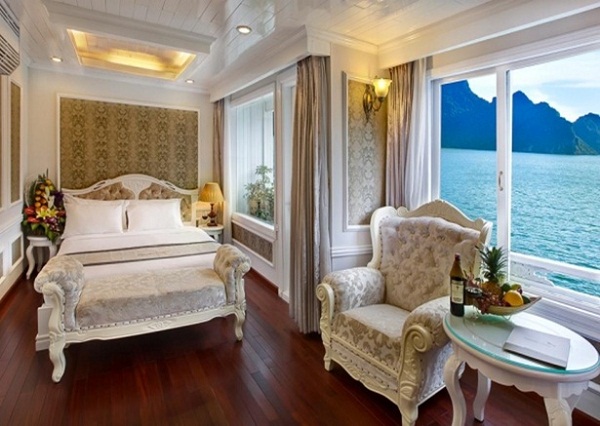 Additionally, this luxury cruise also offers many activities including a spa and massage centre, a fully stocked bar, a magnificent roof top sun deck, daily side trips to interesting locations, relaxing Tai Chi lessons, delicious cooking demonstrations and numerous other events.
Signature Luxury Cruise promises to serve highest standard as well as service and bring an unique cruise which offer a truly memorable experience on Halong Bay.
The Indochina Voyages team.