There is absolutely no doubt that Ha Long Bay – one of the most well-known destinations in Vietnam is well-worth seeing. Thus, the only concern of travellers is how best to discover this undeniable beauty. If you choose to book a Halong Bay tour package, you will have a chance to participate in 5 folllowing interesting activities:
Caving
Almost every tour package includes at least one cave visit in the price of the tour. Some most popular caves in Halong Bay which often included in a Halong Bay tour package are the Dragon Cave, the Surprising Cave or also known as the Amazing Cave, Dau Go Cave, etc. Depend on each boat's itinerary where they will specifically state the name of the cave or grotto you are going to visit.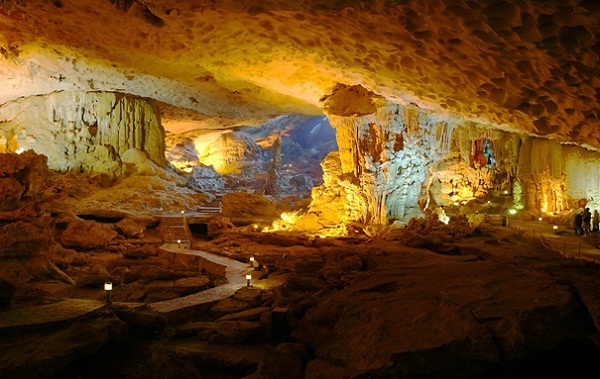 Swimming
When you get on any Halong Bay tour package, you will surely have chances to swim, at least once a day. All package tours also include a stop at one of the Halong Bay's popular beaches for swimming such as Ti Top Beach, Soi Sim Beach and Tuan Chau Beach. Sometimes these swims can even take place near local fishing villages, leading to jokes and apprehensions about the toilet situation on fishing villages.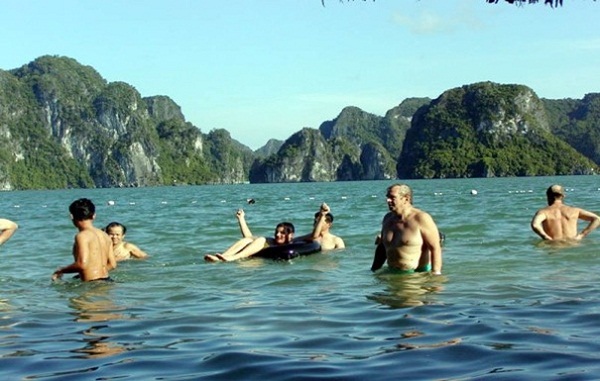 Kayaking
All the boats bring their own colorful kayaks and if the weather and tides permit, passengers will be able to paddle around. Kayaking is considered as the most fun part of a Halong Bay tour package as tourists will have opportunity to kayak through one of the tunnel cave systems of the bay.
Visiting a floating village
Actually, not all Halong Bay tours make a stop at a fishing village, some of them just cruise by. If you choose a Halong Bay tour package which includes this activity, you will be given a great chance to view the seafood being farmed, have the opportunity to buy some, and have it prepared for you free-of-charge on the boat.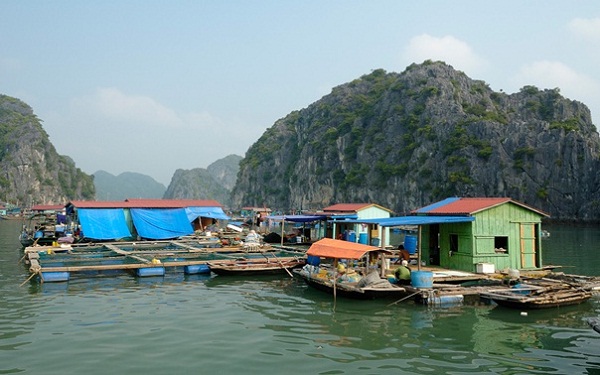 Sleeping overnight on the Bay
A two or three-day Halong Bay tours package always offers a night in a cabin. Many tourists share the view that over night on a junk boat in Halong Bay is an incredible experience.
The Indochina Voyages team.
Read more: