Being launched in November 2011, Alova Gold cruise would like to offer a chain of great values to Halong. It is brand new cruise with 10 cabins, run by a Dutch Cruise manager, following up all safety requirement of Halong bay management authority. It is nice with modern facility and equipment.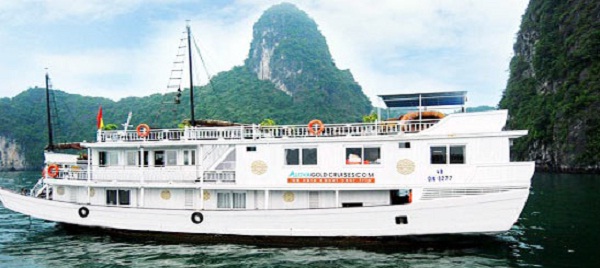 Aiming to serve small groups and families, we limit numbers of rooms up to 9. The cabins are designed and fitted domestic & international standards, characterizing by wooden décor with high – large windows that allow opening the further view around the bay. The bedrooms are designed with luxuriant fine caved patens taking care of your sleep. Vietnam And Indochina holidays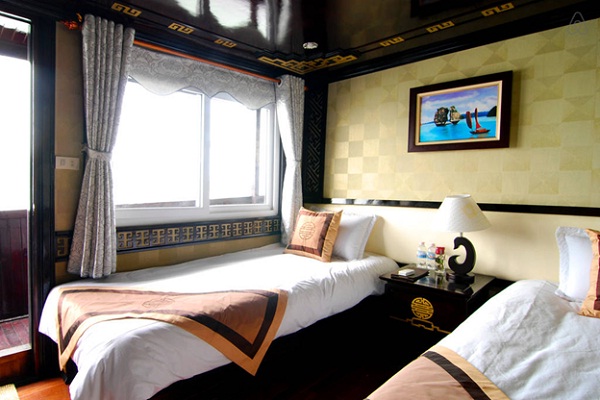 Each Alova Gold Cruise boasts a total of 9 comfortable cabins of 12m2 each. All cabins are equipped with own air-conditioned, private en suite bathroom with rain shower, basic amenities, comfortable bed with lamp, safety facilities, especially panoramic window to have Halong Bay in your eyes allowing you to enjoy the bay.
Alova Gold Cruise offers fresh, delicious local seafood and Vietnamese traditional Cuisines. All the meals on board are always guaranteed to have the best local flavors done by very skillful Chef who makes you unforgettable cuisines!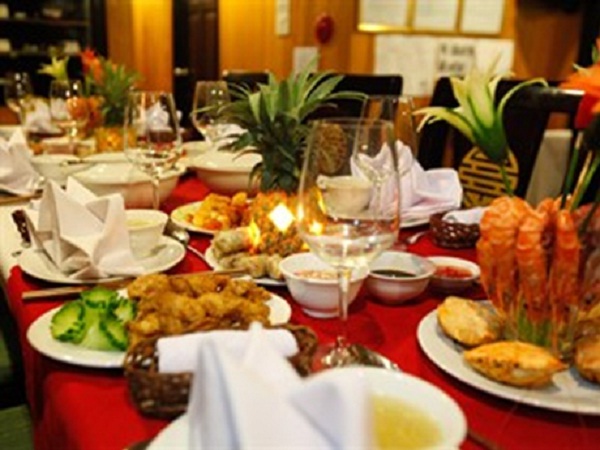 With the concept of fun and food, Alova cruise is the best choice for the people to get and tasteful Vietnamese food. Specially, joining in cooking demonstrations is the best way to learn how to cook Vietnamese foods. Moreover, enjoin your drinking time on Alova Gold Cruise with a convenient Bar. The bartender can make the hundred kinds of cocktail and drinks. Alova Gold Cruise designs a cute but functional bar for you to enjoy a selection of local and international beverages. Here you can enjoy the beautiful scenery while drinking.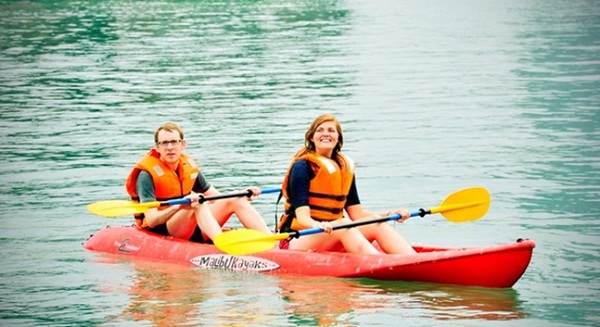 A chain of curricular activities are fully-arranged during your voyage by Alova Gold Cruise Halong, surely bring you most impressive emotion. Namely, exploring the mysterious caves & grottoes; kayaking through floating villages & visiting the local every – day – activities – pace: simple but different; swimming in the superb pool of the wild nature; snapping photos; sun bathing on a pampered deck on board; fishing & catching squids like fishermen; learning to drive the sail like a captain…with the hope to make you opportunities to feel the bay with unforgettable experience.
Cruise lovers.