From on high looking down, Halong Bay as a giant picture of extremely lively. Navigate between the Halong, you will doubt as to have a fairy-tale world petrified, this island is shaped like a person standing on the land, other is like a dragon hovering above the water or an old man sitting fishing (Hon Mr. La Vong), Hon sail, Hon Chicken, Hon Lu Huong … All of them look very real and amazing. If you just have 1 day for this trip, there are the best tour that you should consider. Tours Indochina
Hanoi – Thien Cung Cave
Itinerary travel to visit Ha Long Bay one day will take you to visit the caves of Halong which is the Thien Cung Cave. 3 times recognized as a world natural heritage Halong Bay will be the night to not be missed by all guests. This tour group of about 20 guests transplant coverage throughout the trip, the ship bay accommodating 45 guests beautiful, luxurious, safe.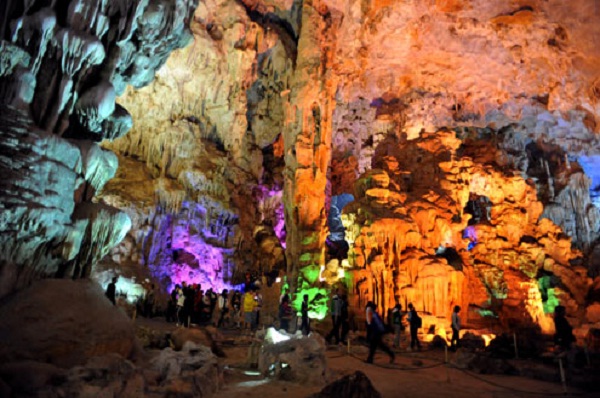 Tour Price / person: 630.000VND / guest, includes:
Tourist cars newer 2-way shuttle
Tickets Halong Bay and visit Thien Cung Cave
Lunch aboard Gulf visit
Ships visiting Halong Bay
Guide Vietnamese / English
Travel insurance
Hanoi – Halong Carnaval Festival
Halong Carnaval Festival will be held in late April every year coincide with the holiday season. Halong Carnaval becomes a meeting point for lovers of sea and dramatic art. Halong bay cruise Vietnam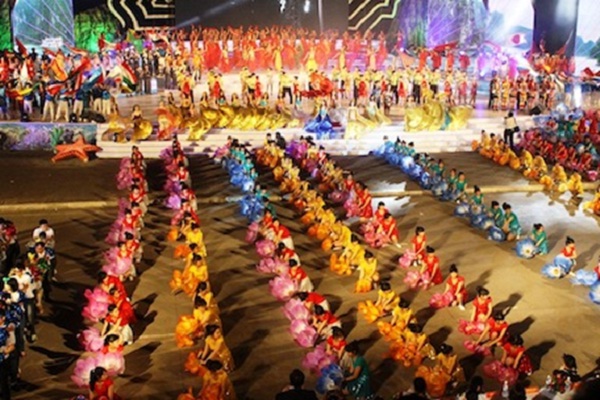 Carnaval Halong has a different theme each year, convey personal messages, application changes the contents on a unified expressions – street festival. With the participation of local people and tourists, indigenous cultural elements are increasing in the period of the festival. Along with the great treasures of jade stone islands bobbing in the sea thousands of years, Halong has gained worldwide acclaim in every aspect of the most famous newspaper in tourism.
Contact: VIETRAVEL, Tel: (08) 38 22 8898 – Hotline 0938 301 399 for more detail.
Hanoi – Halong
Delegation to Bai Chay tourist wharf, guided procedure to yacht begins journey to discover Halong Bay – World Natural Heritage with UNESCO 2 times (during to the attractions, you have lunch at the restaurant on Halong Cruise with dishes made from fresh seafood of Halong Bay.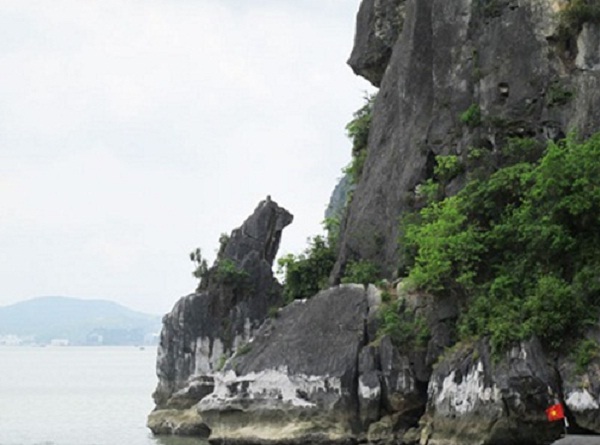 Then you can see the beautiful views of the bay like Hon Trong Mai, Hon cho da, and thousands of islands with many unique shapes. The yacht will be moored at the island gamefowl sector, unions are free to relax and admire (for guests who choose the procedures 02 will receive exciting sailing experience with kayaking discover Halong Bay its own way – the group will have 01 hours kayaking).
PRICE: (Applies to transplant delegations)
– Level 01: 750,000 VND / 01 adult (no kayaking)
– Level 02: 800.000 VND / 01 adult (include kayaking)
I Love Vietnam.