Whenever going on a trip to any tourist attractions in any countries all over the world, most visitors will spend a notably large amount of time exploring and enjoying the stunning wonders of cuisines there. Tourists to Halong are not out of this rule and once coming here they would definitely be amazing by the incredible cuisine of this charming bay. Tours Indochina Vietnam
Floating Restaurant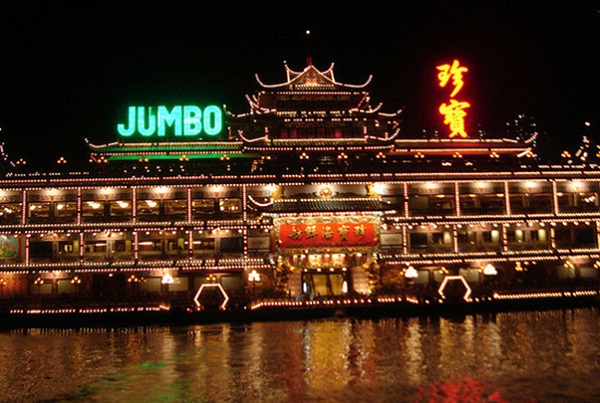 Situated near Cat Ba Island are various floating restaurants serving all kinds of delicious fresh sea foods. The professional chefs take alive seafood out of their cages and plastic containers floating in the sea inside or next to the campus of these restaurants and process them into whatever dishes you order on the spot. You will definitely find no kind of restaurant that offers much fresher seafood than those. Ask the locals or your tourist guide for the place where you can take a sailing boat to the restaurants that you will exactly fall in love with. Halong bay cruise
Green Mango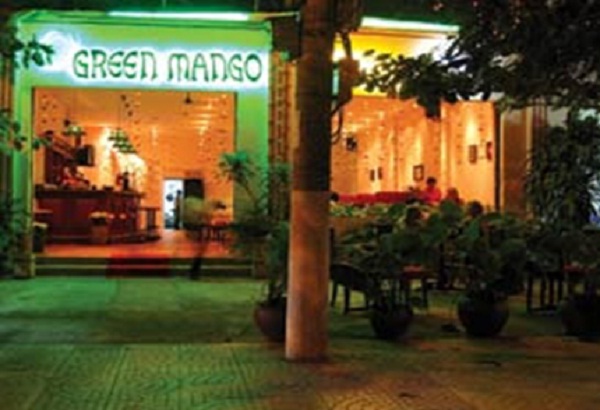 Located in the center of Cat Ba Island, Green Mango Restaurant is regarded as one of the most luxury choices in Halong when you are seeking for a restaurant with both delicious food and high quality service. All guests can sit outside admiring the spectacular view of harbor surrounding or unwinding in a trendy and hip indoor setting while tasting these stunning fusion food together with tapas, mouth-watering main courses and rapturous deserts offered on the diverse menu. Open all week long from 06:30 to the moment when the last customer leaves, with a diverse menu ranging from rare steaks, to fresh seafood, and over to Italy for authentic pasta and pizza as well as a small options of Asian dishes served by friendly staffs at above average price, Green Mango is a great choice for dinner time. This restaurant is also a perfect spot for a glass of wine or cocktail.
Le Pont Cat Ba Club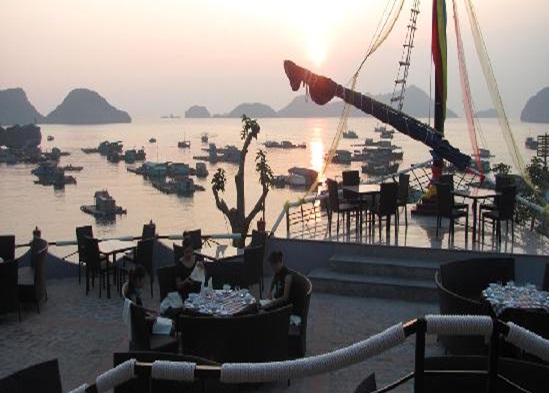 Located at the southeastern coast of the bay where tourists can capture great views, the spacious and modern Le Pont that morphs into a nightclub after dark is regarded as the best spot for a sunset cocktail or cold beer in Cat Ba. In spite of stunning food, it is the pleasing views of the harbor that are worth doing a promenade from the heart of town.
Vien Duong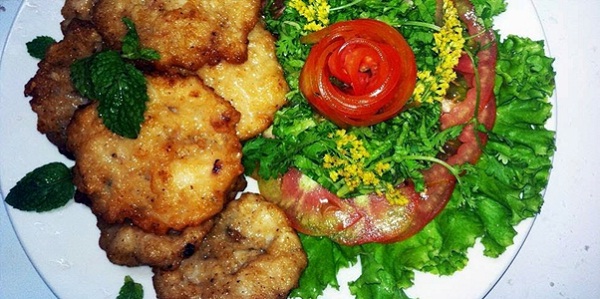 If you are looking for a quiet night, Vien Duong, which is one of the most famous of the seafood spots lining Nui Ngoc Street, and often voted up by the Vietnamese tourists interested in local crab, squid and delicious steaming seafood hotpots is not highly recommended.
Bamboo Café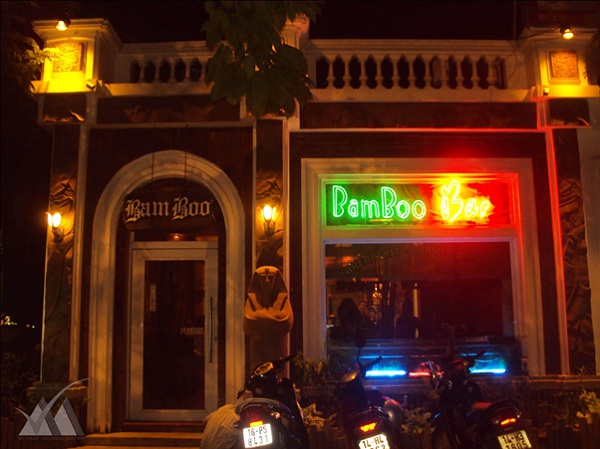 Owning a small harbor-facing terrace and an intimate bamboo-walled interior, Bamboo Café which is an enjoyable little place is regarded as the best option for a casual bite on the seafront. Having ability of speaking English fluently, the genial owner can serve up large size portions of Vietnamese and international food as well as super cold beer and wine available by the glass.
I Love Vietnam.