Halong – a crowed and noisy port city which is always bustle with the locals's hurry rhythm of life as well as tourists from all around the world to Halong Bay. Yet, when night falls, there is a different Halong – a gentle and peaceful beauty. Looking down the city at night from high above is an amazing part in any Halong Bay tours.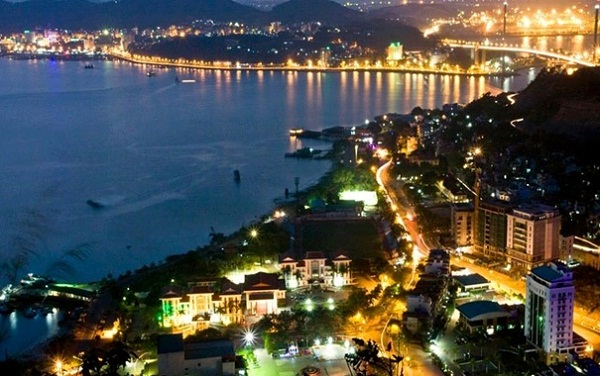 At night, under the shimmering street lights, Bai Chay Bridge – the melody of Halong seems more attractive. The entertainment centres in the city are also more bustling, the luxury overnight cruises in the bay look romantic than ever. "Enjoy the Halong bay at night is so great!" is a very popular review of almost every tourist to Halong.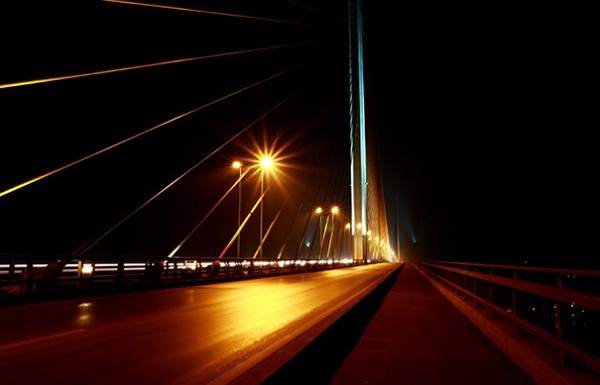 In your tour to Halong Bay, do not forget to spend at least a night to stand on the Bai Chay Bridge, you will be given a great chance to see the twinkling lights of bobbing boats in the bay as well as admire the mysterious beauty of Bai Tho mountain or Cai Lan Port.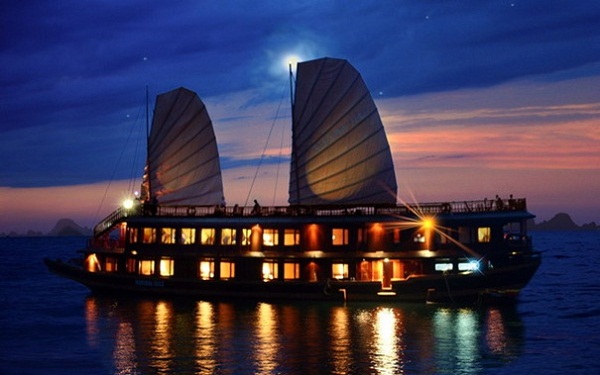 If you had decided to get on a Halong bay tour, besides discovering the majestic beauty of the bay on luxury cruises, walking along the beach under the sushine or strolling around the seafood market, remember to add wandering the city when night falls to your tour. The excitement of the day time disappeared, replaced by a quiet and romantic Halong. visit Halong Bay with tours in Vietnam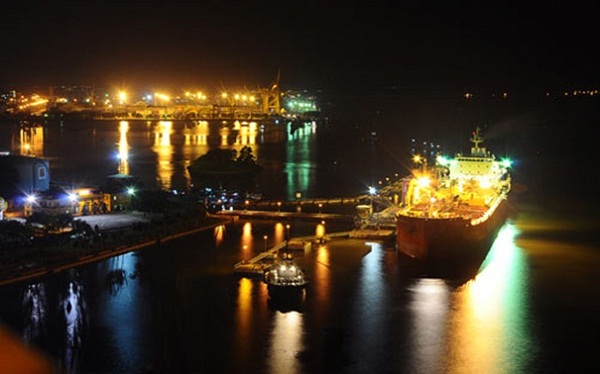 After delightfully enjoy the magical beauty of Halong at night, you might feel hungry, night cuisines at Cai Dam (Bai Chay) or at Gieng Don Food Street (Halong) with special seafood dishes will definitely another memorable experience.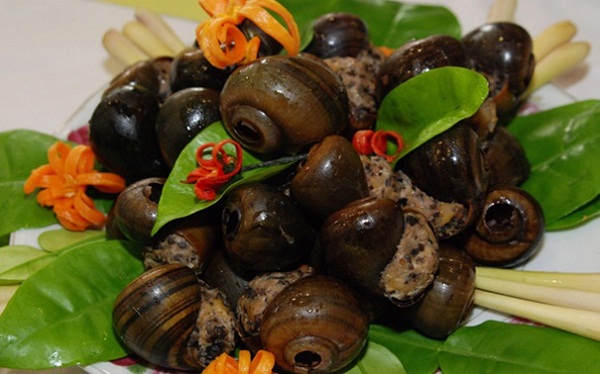 Walking around the city at night to admire a different beauty of Halong at night is one of the most amazing parts of a Halong tour.
The Indochina Voyages team.
Read more: