Halong Bay (literally: "descending dragon bay") is a popular travel destination in Quang Ninh Province, Vietnam which is famous for its natural beauty and thousands of limestone islands and islets.  This breathtaking UNESCO heritage site has recently received the honor of being named one of the New Seven Natural Wonders of the world and is not surprisingly one of the most popular attractions in Vietnam. Most visitors need little convincing to visit, but the array of cruise options can be daunting as hundreds of boats ply across the waters of Halong Bay each day. Here is some quick tips can make your trip better. Halong bay cruise Vietnam
Spend at least three-day and two-night on Halong Bay
The three-day, two-night option is best, and gives you a chance to really soak in the atmosphere and scenery that makes Halong Bay so famous. Especially since you'll likely spend four hours driving to and from the bay, it's really worth it to spend two nights!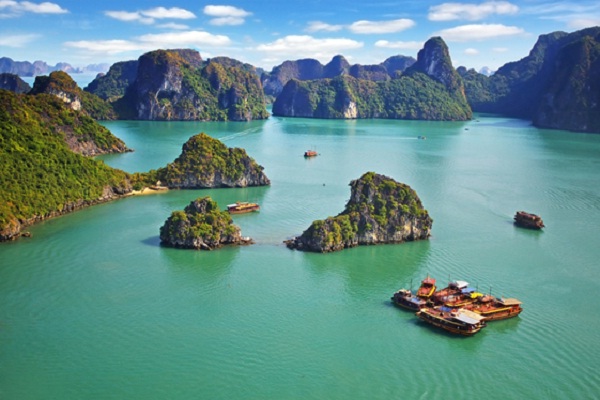 Kayaking in Halong Bay
When you are on board, you admire the majestic beauty of the Bay but when you get closer to the limestone islands, discover the beauty yourself, you admire its nature. But how to get closer? The best way is joining kayaking activity. This is, rightfully, almost everyone's favorite activity as it allows you to freely explore the caves and grottos carved out by the water.There are so many big boats around when you're kayaking that can't change course easily, so don't get in their way.  Make sure you know where yours is, where the lifejackets are, and where you should exit if you need to! Tours Indochina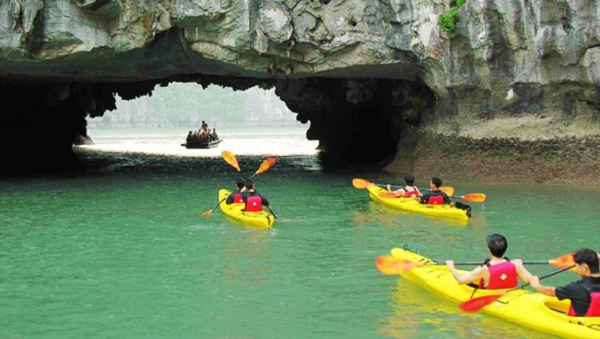 Align on budget
Don't kill your budget for Halong Bay, but don't be a cheapskate. You do not need to book with a luxury operator to have a nice cruise, but if you book at the budget level it is hard to know what to expect in terms of service, food, safety, and accommodations.
Climb something in Halong Bay
You'll likely have a few opportunities to hike up to the top of an island. Do it! The views from the top are incredible! If you're actually staying on Cat Ba Island for a few days, or in Bai Tu Long Bay, you could also check out the rock climbing opportunities.
Talk to your guide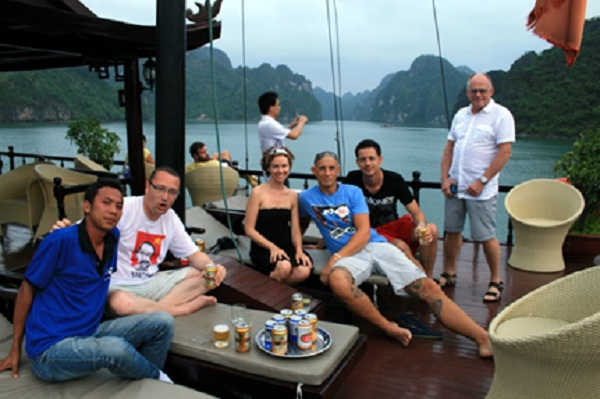 Most of the guides in Halong Bay speak English quite well. You should take this opportunity to chat with them about their life in Vietnam — from their families to their education to their views of the Vietnamese government — and learned a lot. You'll have plenty of hours to cruise around the bay without much to do but take in the scenery, you might as well chat and learn about the culture you're visiting!
If you ever decide to explore Halong Bay, you should consider some above tips.
I Love Vietnam.