Tuan Chau Island is known as a "gold" tourist destination in the North of Vietnam that has attracted many visitors all year around especially on some major holidays. Tuan Chau is famous for its magical and charming scenery with stretching fine white sands, clear blue sea, surrounded by lush pine forests. With a year-round cool climate, Tuan Chau deserves to be your ideal destination. If you are planning to visit this beautiful island, do not skip the super savings cruise experience in Tuan Chau below. Travel Indochina Vietnam
When is the most appropriate time to visit Tuan Chau?
Nice and safe time to travel around Tuan Chau is from April to October, when the weather is fairly cool and pleasant. You should go into the middle of the week to avoid the crowd, traffic and higher prices services that often happens at the weekend holidays.
How to visit ?
There are many ways to move to Tuan Chau. From Ha Noi, you can ride motorcycle or take a coach. If traveling by car, guests can choose from a number of options such as:
Schedule: My Dinh bus station – Hoang Quoc Viet – Co Nhue Crossroads – Thang Long ticket station – Bac Ninh Overpass – Yen Phong Bridge Wait – New City Bus Station – Pha Lai – Red Star T-junction- 99 Thanh Quan – Dong Trieu – Mao Khe – Hai Phong T-junction – Uong Bi – Bai Chay Bus Station – Loong Toong gas station – Hon Gai bus ctation- Cam Pha.
Terminal Time: 5:30 to 17:30 continuously for 30 minutes / trip
Coach Phuc Xuyen
Itinerary: Ha Tu – Column 8 – Nguyen Van Cu – Cao Thang – Bai Chay Bus Station – Uong Bi City – Mao Khe Town – Dong Trieu Town – Bac Ninh – Thang Long bridge- My Dinh bus station.
Terminal Time: 30 minutes / trip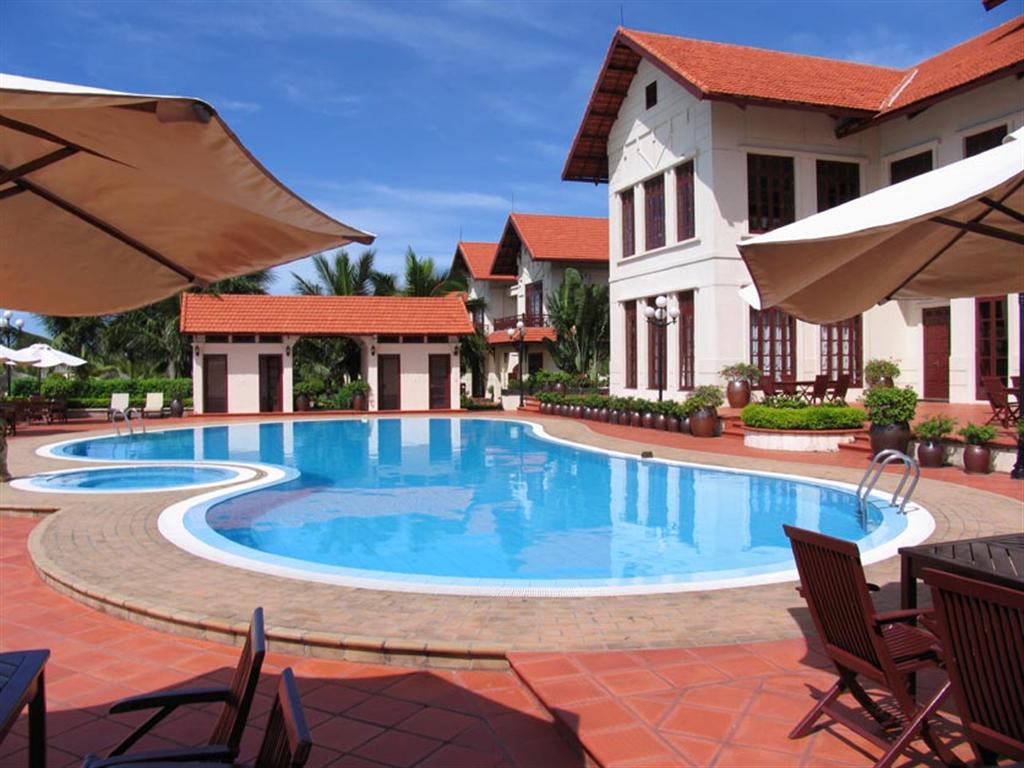 Hotel booking
 Tuan Chau is a major tourist destination in Quang Ninh, so the hotel system and the service here are quite developed. According to tourist guides in Tuan Chau island, before travel you should make a reservation early, especially on weekends and holidays. To make a reservation quickly and receive many privileges, you should book hotel at Agoda.com. Jasmine cruise Halong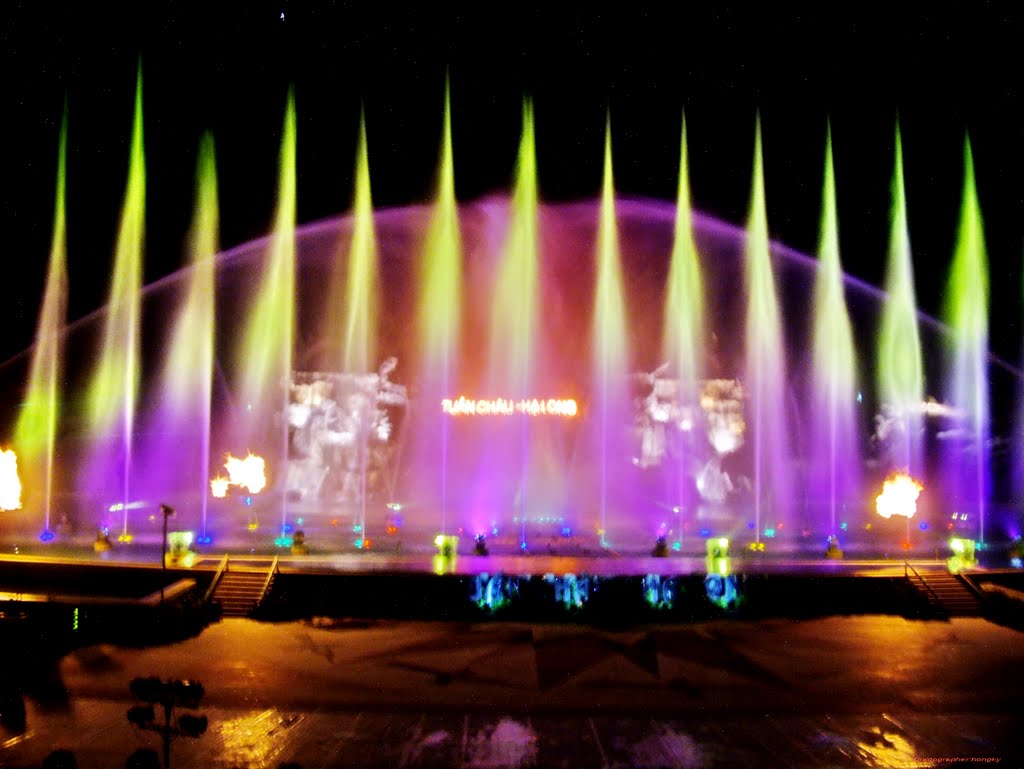 Places to visit in Tuan Chau
In Tuan Chau, you will have chances to experience many attractive entertainment spots, including:
Crocodile and monkey circus performers: Time performed 40 minutes with frames: 9am – 9.20am, 11h – 11h20, 14h30 – 14h50, 16h30 – 16h50, 19h30 – 19h50, 20h15- 20h35 (on holidays).
Tuan Chau Music-water recitals: Time performed 40 minutes: 9h15 – 10h, 19h00 – 19h40 (6th and 7th day); 20h15 – 20h55; 21h15 – 22h15.
Seals, sea lions performences: Time performed 30 minutes: 10 am – 10:30 am; 15h30 – 16h00; 20h15 – 20h55; 21h15 – 22h15.
5D cinema: 10-minute, 8:30 – 11:30; 13h00 – 18h00; 19h00 – 22h00
"Summer Snow" dance: All days of week during summer time: from 17h00 – 18h00 (outdoor stage at the White Castle); 19h00 – 20h00 (flower gate: pole dancing); 21h00 – 22h00 (outdoor stage at the White Castle)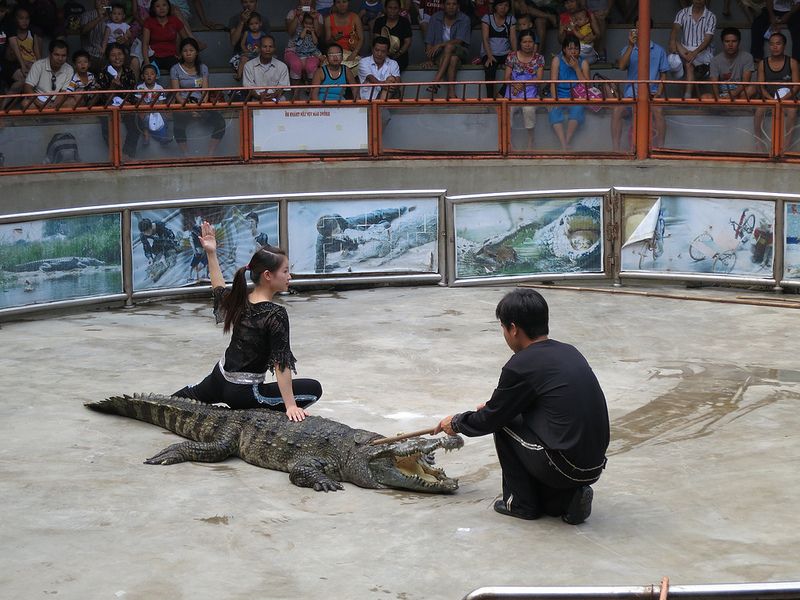 Some games do not impose frames includes: Kangaroo Swing, horse swing, tram racing, mysterious house, children house, Game online on large configurations.
Ticket price to enter the entertainment area of ​​Tuan Chau:
Fares for groups: 180,000 VND/ticket (conditions: tickets are set 01 day in advance for groups of 20 guests or more)
Fares for FIT: VND200,000 / ticket
Children under 1 meter tall can get free tickets. Children over 1m have to buy tickets as adults.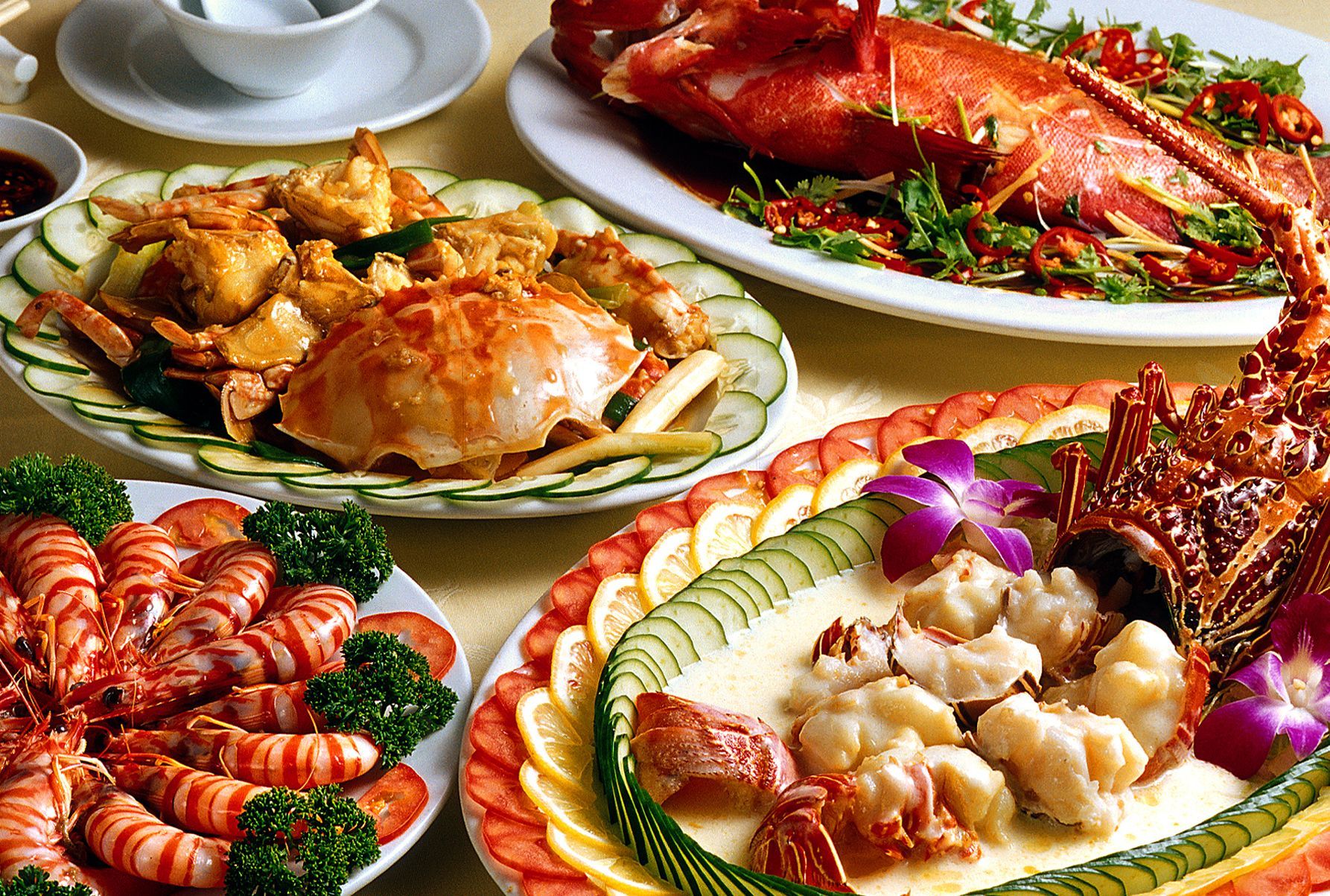 Delicious foods
Tuan Chau food court and Chinese restaurant are the two busiest dining area in Tuan Chau,however, the prices here are very expensive. Instead, you should go to Bai Chay and Hon Gai to enjoy foods which are very cheap and tasty.
Above are some essential information that would be very helpful for those who want to come and visit Tuan Chau – one of the most attractive tourist destinations in Vietnam.
See more:
Travel Lovers