Visiting floating villages is a must-see feature in Halong because these places hold a great cultural heritage and tourist attraction. 70 kilometers from Hanoi, Halong bay is surrounded by a spectacular setting of rocky formations and crystal blue water. For those who love exploring wonderful works of Mother Nature, this bay is definitively the worth-visiting landscapes in Vietnam for both domestic and international. Indochina tours Laos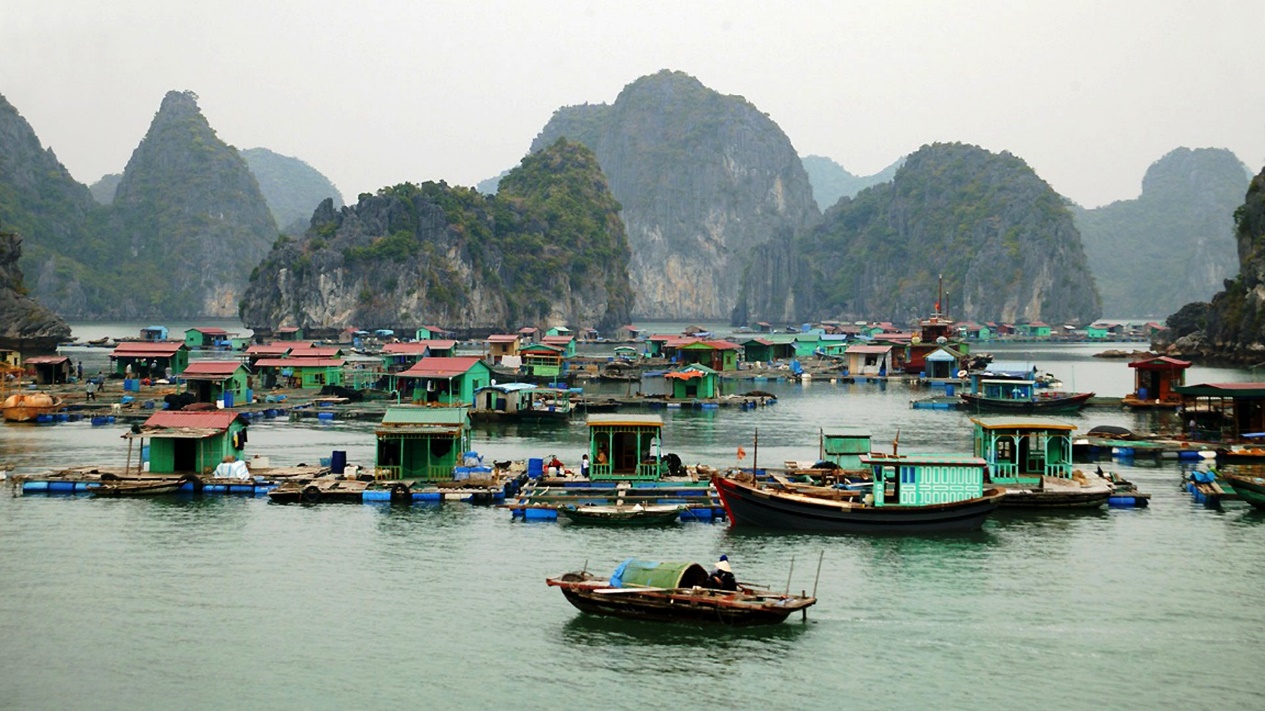 For most of us, taking a cruise and spending time on Halong bay is a unique experience. However, if you try to pass by one of some floating villages and make a short stop at any fish farm to see daily life, you will experience the most interesting thing-to-do in this beautiful bay. Sit on small sampan of an inhabitant and make a tour to their village. Take a look on each boat in the floating village. It's not only a separate family, but also a means of transport and a source of income. This particular traditional lifestyle is considered as a unique factor of Vietnamese identity. The local people are inseparably connected to their setting, creating a unified cultural landscape and living tradition.
Discover 4 floating villages in the World Heritage site
Cua Van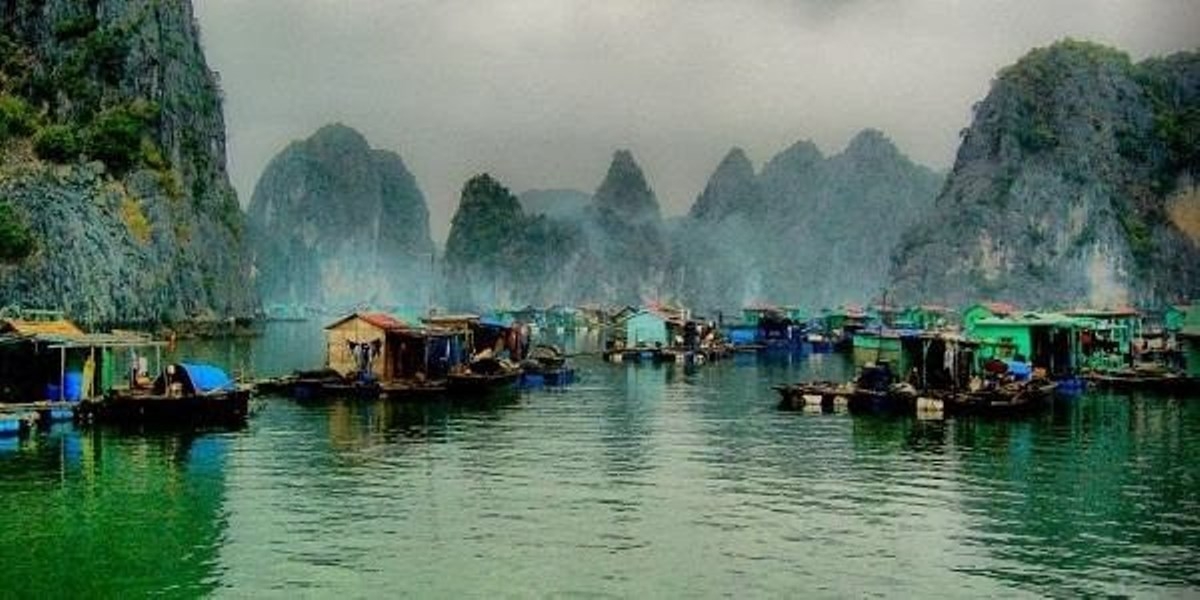 Tourists are strongly advised to visit Cua Van while having a Halong cruise. This village is not only known as a world heritage site with the imposing and quintessential beauty, but also is considered as the most prosperous village in Halong bay. Cua Van is described as a masterpiece of the Creator, and it's a haven to see the real life of locals and know more about the unique marine and costal ecosystem. Besides enjoying the marvelous experience of this peaceful floating village, the tourists also have a chance to watch fishermen make fish nets, catch fish as well as learning about traditional customs.
Cong Dam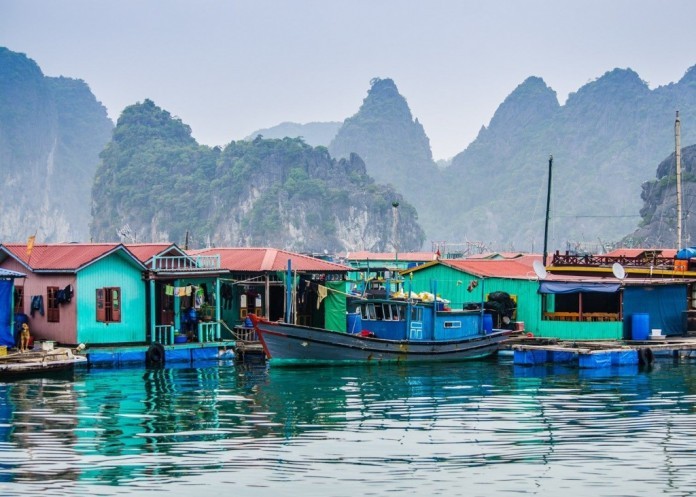 If you love chatting with local people to know more about their daily life, you can come to Cong Dam – a small and old village but it still maintains its traditional fishing culture. Also, this place keeps many primitive features and fresh environment because it is far from mainland and isolated from normal tourist routes. Get onboard a bamboo boat to discover the impressive mountains and see beautiful small houses. Especially, try to enjoy kayaking through the geological park and hidden lagoons in Cong Dam.
Vung Vieng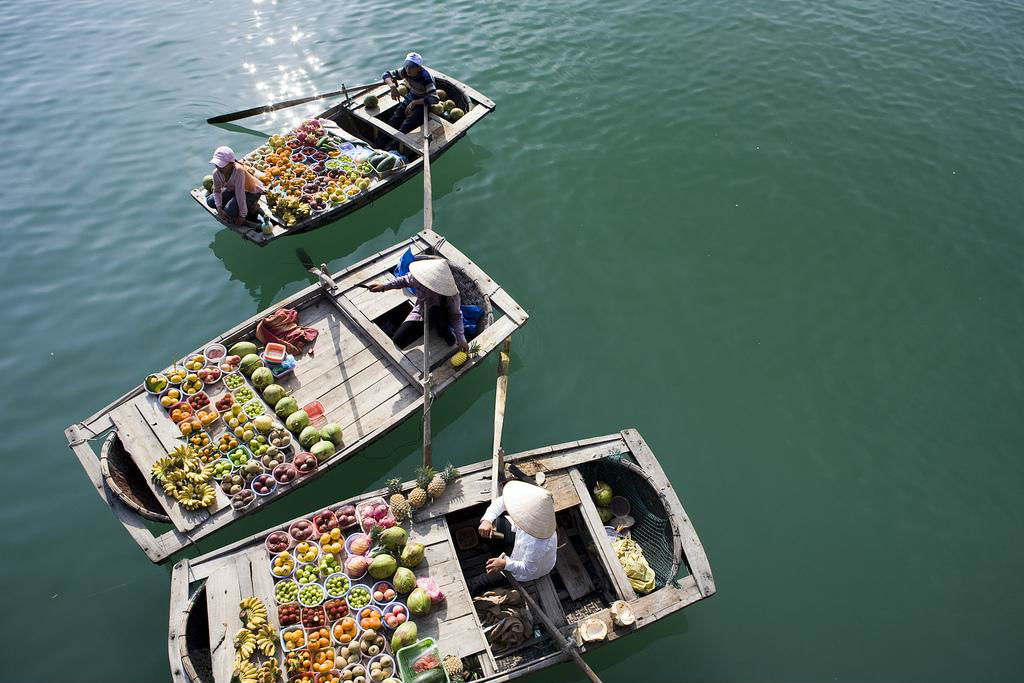 Love learning how to use fishing rod or fishing net from the local fishermen? Try to set foot on Vung Vieng fishing village – the center of Bai Tu Long bay, 24 kilometers from the mainland. Come here and you will immersed in beautiful and peaceful scenery and warm people as fishing boats, fishing cages being in front of floating houses, friendly fishermen and playful kids. Vung Vieng is also included in itineraries of travel companies, so you can hire kayak to explore by yourself or small boats rowing by locals. Dragon Pearl cruise halong bay
Ba Hang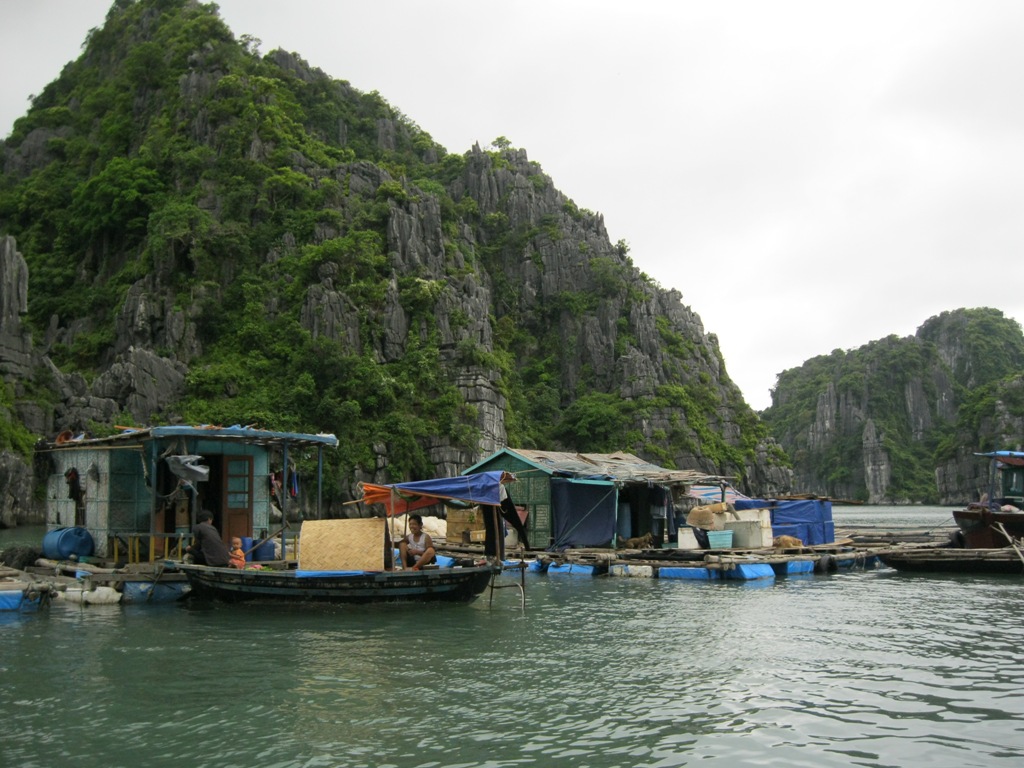 Another popular floating village in Halong bay is Ba Hang. It's a small village located near Thien Cung cave and Dau Go cave, which are famous spots for tourists to see the authentic lifestyle of locals on this magnificent bay. There are around 50 households living in this village and their daily life is closely associated with the tides in every season. Also, the reputation of Halong plays a vital part of developing the living of the locals. Some live by traditional fishing while the others provide rowing boat and kayaking service. Let's come here, take a close look and enjoy this exciting lifestyle here.
Visiting and discovering floating villages in Halong bay has become popular and attracted many tourists. The signature of its tourism product is interesting activities together with cultural protection. Also, it is an efficient method to change tourism products. Relying on that, many tourists will enjoy and come back Halong bay in the near future.
See more:
IV Insider